Early Deadline
December 20, 2023
Enter Now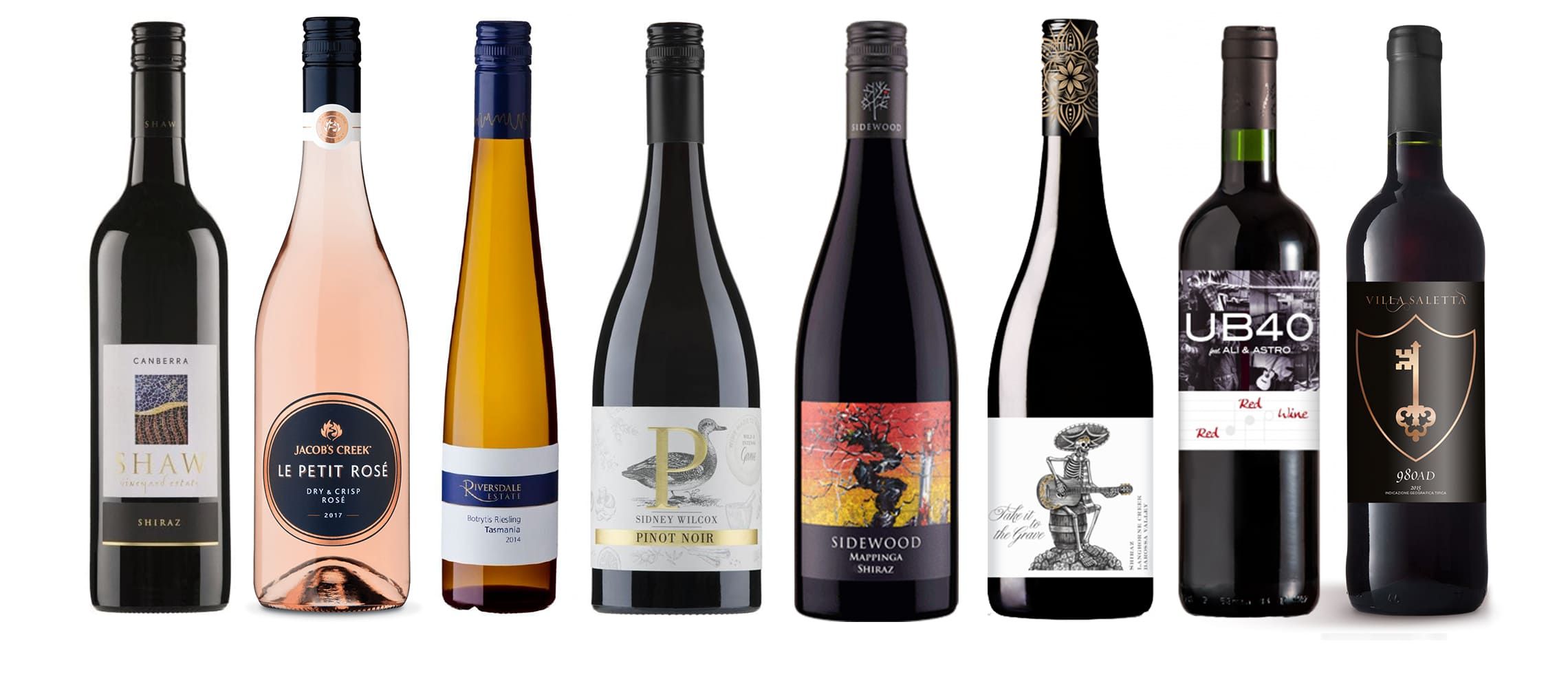 Top 10 Wines to Try in 2020
For all the sommeliers and wine buyers working on their wine sourcing lists this year, here are the top 10 wines to try in 2020.
No one can precisely predict wine trends in the world. However, playing with the all-time favourite varietals will never be harmful. We asked some of the really good sommeliers and wine buyers and curated a list of wines that can be on your radar this year. These are consumer-centric and value for money wines as they are packed with a great sense of consumer interest.
[[relatedPurchasesItems-44]]
Here are the top 10 wines to try in 2020.
2016 Loveblock Central Otago Pinot Noir
First on the list of 'Top 10 Wines to Try in 2020', 2016 Loveblock Central Otago Pinot Noir comes from the vineyards in Central Otago. Grown in the Molyneux soils, this wine gets nice floral notes from the vines (Dijon clones) and structure from Abel and Pommard.
Flaunting a deep and dark crimson colour, Central Otago 2016 lets out ripe black cherry aromas with smokey notes. Hints of mushroom surprises from behind rich fruit. The flavours of fleshy black plum play on the palate. The layers of cherry and sweet berries dance with the notes of violet.
Pinot Noir – Central Otago 2016 is a vegan-friendly wine that can be cellared up to 10 years. It goes well with turkey, salmon, lamb, and beef due to dry tannins and hints of cigar in it.
Sidney Wilcox, Pinot Noir
Number 2 on the list of 'Top 10 Wines to Try in 2020', Sidney Wilcox Pinot Noir is a delicate and refined varietal from Byrne Vineyards of Australia. It shows off the cherry, leather, and spiced truffle notes. Its medium-bodied palate is plush and smooth with persistent complexity and an elegant finish. Its flavours make it perfect for intense game dishes including duck and venison, escargot, fresh Chinese vegetables, and soft cheeses.
---
Check out the insights from Augustin Trapero, Head Sommelier at Avenue, London.
---
Riversdale Estate Pinot Noir 2017
3rd on the list of 'Top 10 Wines to Try in 2020', Riversdale Estate Pinot Noir 2017 has a palate full of bright cherry and raspberry fruit flavours with a hint of spice and subtle violet notes. The long and juicy finish is well balanced by silky tannins and lively acids.
2016 Mappinga Shiraz
2016 Mappinga Shiraz from Sidewood Estate of Australia is a complex and elegant wine. It shows off a vibrant purple, crimson colour. On the nose, it has lifted aromas of rich dark fruits, violets, and toasted cinnamon. It displays a very luscious palate with flavours of blackcurrants and fresh dates. Hints of liquorice and cocoa bean play on the long lingering finish.
---
Barossa winery Kellermeister's crown jewel Shiraz, Wild Witch, swooped the title of Wine of the Year, Best in Show by Country (Australia), Best in Show by Varietal and Best in Show by Quality at the London Wine Competition 2019. Know more…
---
2016 Shiraz, Estate
2016 Shiraz Estate Range lets out aromas of raspberry and black fruits. The palate is elegant and balanced with juicy strawberry and raspberry flavours followed by spice and pepper notes. This wine pairs best with barbequed red meats, mushrooms, and aged cheeses.
980AD
980AD from Villa Saletta is very intense, deep ruby red in colour. The 980AD shows off notes of red and black fruit including cherries, raspberries, cassis, blueberries, and wild forest fruits. The nose is full of complex aromas and flavours with blackberries, black pepper, vanilla, liquorice, rosemary, and Mediterranean forest. Its palate is elegant, fresh, round, and fruity. Notes of spices and long persistent tannins follow through the finish.
Take it to the Grave Shiraz 2017
Take it to the Grave Shiraz 2017 by Fourth Wave Wine of Australia has a powerful expression. This fruity wine is packed with dark fruit flavours with the notes of warm spice, cocoa, and cedar. On the palate, this Shiraz is plum and fleshy, expressing juicy fruit flavours and velvety mouthfeel.
UB40 Red Red Wine Bordeaux Superieur 2015
UB40 Red Red Wine Bordeaux Superieur 2015 is a limited-edition wine created by bringing a private Bordeaux Chateau together with UB40 featuring Ali Campbell and Astro, the founding members of the biggest reggae band. UB40 has a deep red colour with lifted aromas of jammy fruit entwined with mocha notes. The palate moves gracefully with excellent balance and smoothness following the long finish. The fruit and barrel notes are blended in a way that creates a charming and elegant wine. It's best with foods such as roasted or grilled meats and cheese.
Le Petit Rose
Le Petit Rose is a fresh and delicate representation of modern Australian approach and premium fruit from selected bunches of Pinot Noir, Grenache, and Mataro. This award-winning wine has an aromatic nose with red currant and spice notes. The palate is dry, restrained, and well-balanced with vibrant fruit flavours and chalky notes. This rose wine can be enjoyed with a variety of savoury dishes ranging from charcuterie, quiche or souffle to seafood, salad and pasta.
Riversdale Estate Botrytis Riesling
Last but not the least is the Riversdale Estate Botrytis Riesling. The award-winning Riversdale Estate Botrytis Riesling reflects the fruit purity and concentration of its remarkable vineyard yields. This late harvest dessert wine showcases a fine balance between the lusciousness of ripe fruit and cleansing natural acidity.