Early Deadline
December 20, 2023
Enter Now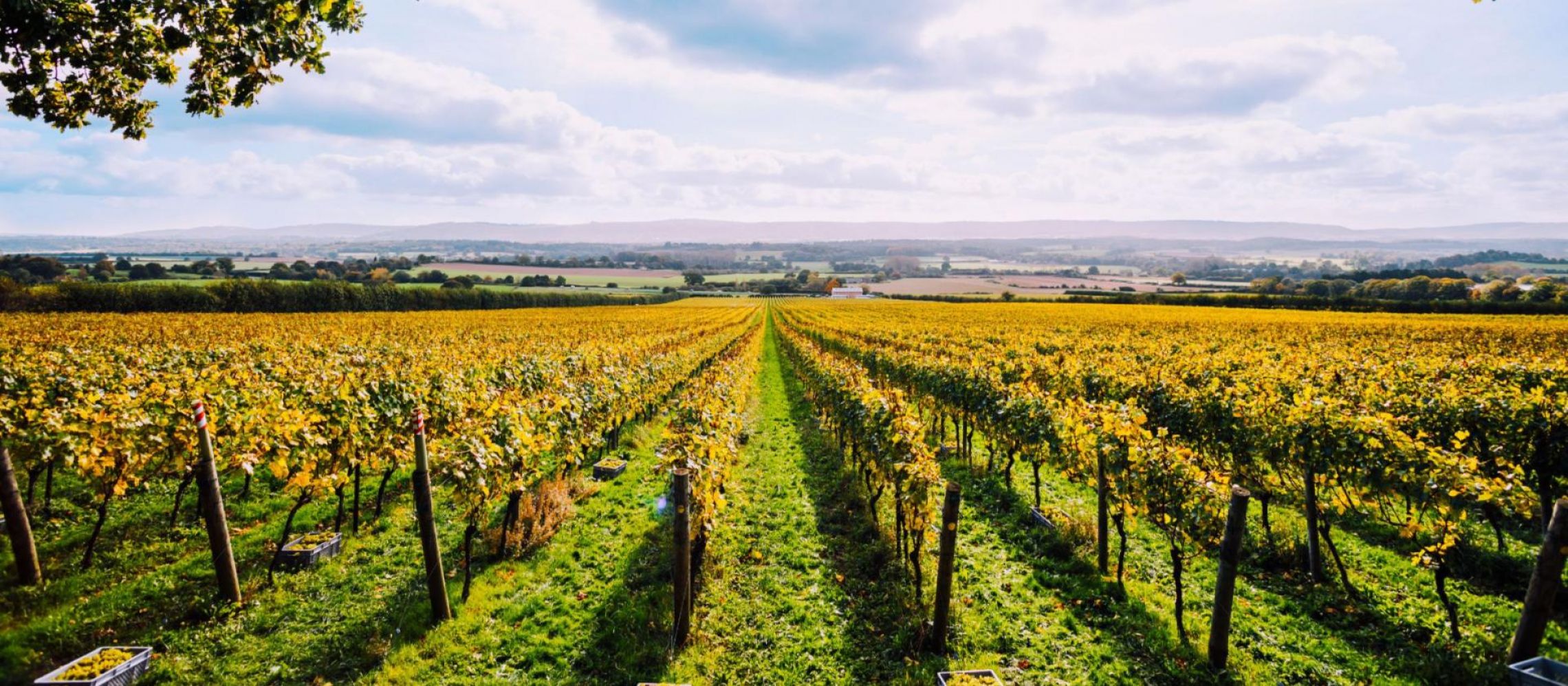 Exploring The Finest Family-Run Vineyards In The UK
Where tradition and passion meet perfection, uncovering the rich heritage and exceptional winemaking of family-run vineyards in the UK.
In recent years, the United Kingdom has experienced a remarkable transformation in its wine industry. This growth has been propelled by several factors, encompassing favorable climatic conditions, innovative and enhanced winemaking techniques, distinctive terroir, and increased industry investments. A significant contribution to this success comes from family-run vineyards' dedication and expertise. These vineyards not only produce exceptional wines but also embody a passion for winemaking that has been passed down through generations. As we discuss the rise of English wines, we will delve into the top family-run vineyards in the UK, where tradition and innovation meet to create invaluable wine experiences.
Dillions Vineyard, West Sussex
Dillions Vineyard is a small, family-owned vineyard in Staplefield, owned by David and Lisa Trott. Located in a picturesque setting with majestic natural beauty, this vineyard showcases the region's unique terroir, resulting in wines that capture the essence of the surrounding landscape. As a boutique producer, Dillion craves exceptional white Bacchus and Pinot Rosé wines. Their dedication to quality and passion for winemaking is evident in their recent achievements, including winning the Gold medal at the 2023 London Wine Competition for their 2021 Bacchus.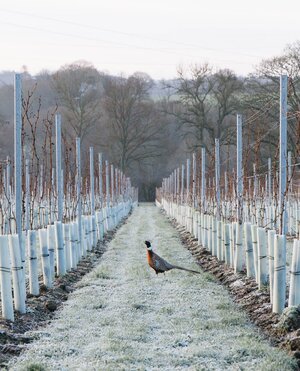 Source: Dillions Vineyard
New Hall Vineyards, Essex
Established in 1969, New Hall is a family-run wine producer with an essential role in the history of English wines. To this day, New Hall Vineyards remains a family-owned business, now in its third generation of leadership. With an expansive 120 acres of vineyards and a state-of-the-art winery recently constructed on the premises, New Hall Vineyards is renowned for producing an exceptional range of wines, including their captivating sparkling wines, single estate Pinot Noir in both red and rosé variations, and single estate Bacchus which also bagged a silver medal at 2023 London Wine Competition.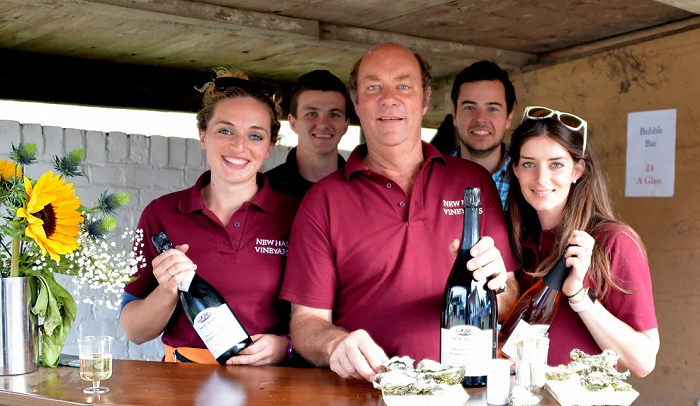 Source: New Hall Vineyards
Terlingham Vineyard, Kent
This family-run vineyard in the Kentish countryside was transformed by owners Graham and Lorna Wilks to focus on natural wines. The South African duo behind the vineyard has assembled a dedicated team that embraces a hands-on approach to overseeing the four acres of vineyards. Capitalizing on chalky soil similar to France's Champagne region, they have achieved great success in crafting exceptional blanc de blanc sparkling wines. Additionally, their portfolio includes small-batch Bacchus dry gin, limited edition sparkling rosé wines, as well as a selection of still wines featuring varieties such as Chardonnay, Bacchus, Pinot Noir, and Dornfelder.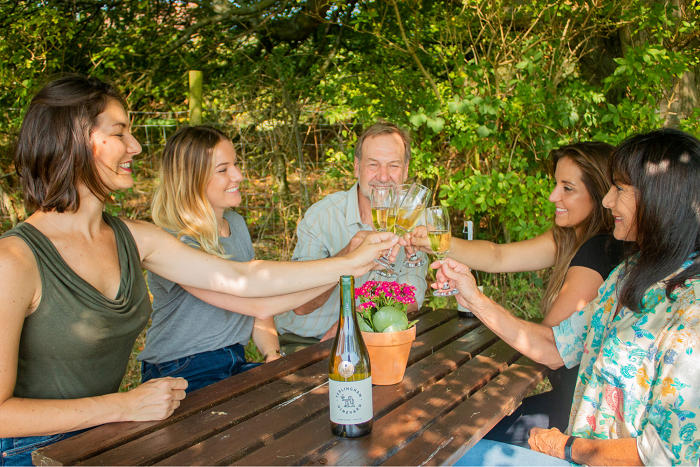 Source: Terlingham Vineyard
Whitehall Vineyard, Wiltshire
Located in Lacock, Wiltshire, Whitehall Vineyard is a thriving winery that has embraced the challenge of producing premium English wines. Their wines, crafted with delightful British flavors, offer a lovely experience that captures the essence of the region. Whitehall Vineyard has earned a well-deserved reputation for its diverse range of roses and exceptional varietal wines, including Pinot Noir, Pinot Gris, and a unique White Pinot Noir. As an award-winning producer, their commitment to quality is evident, with their Pinot Gris receiving a silver medal at the 2023 London Wine Competition.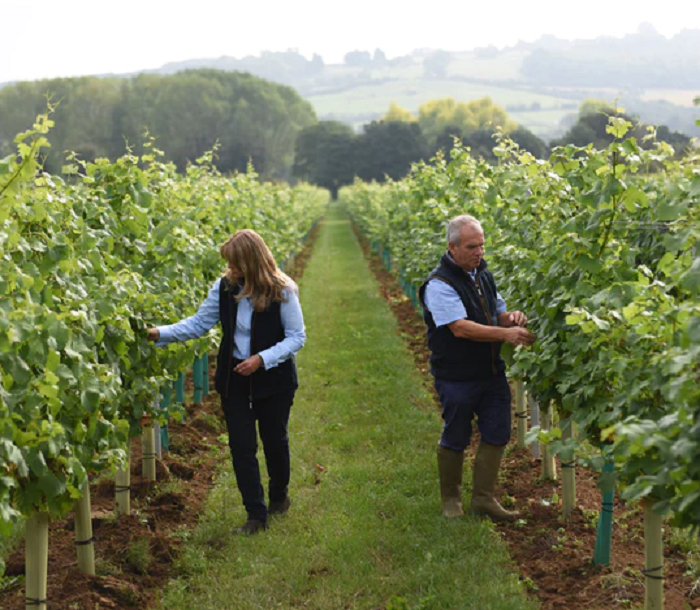 Source: Whitehall Vineyard
Nyetimber, West Sussex
Nyetimber is known for producing high-quality sparkling wines and is widely regarded as one of the top vineyards in the country. With a rich history and commitment to producing world-class vintages, Nyetimber has established itself as a leading name in the industry, producing some of the finest sparkling wines that include, their Classic Cuvees, Blanc de Blancs, Single Vineyard, and Prestige Cuvees.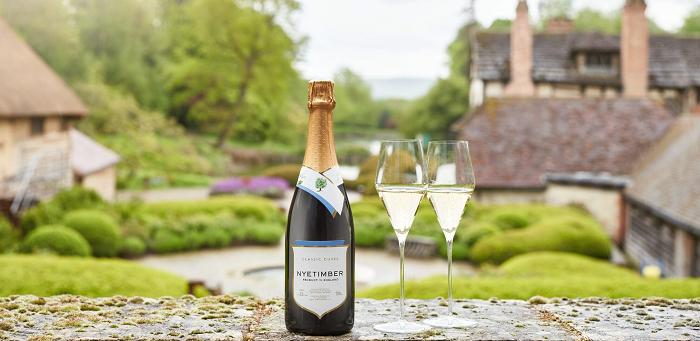 Source: Nyetimber
Denbies Wine Estate, Surrey Hills
England's largest single-estate vineyard, Denbies Wine Estate has been family owned and run since 1984, offering a captivating wine experience that showcases the best of English winemaking. At Denbies, visitors can indulge in a delightful dining experience at the Vineyard, and Gallery Restaurants, or can immerse themselves in the world of wine with an indoor wine tasting and winery tour, exploring the intricacies of winemaking.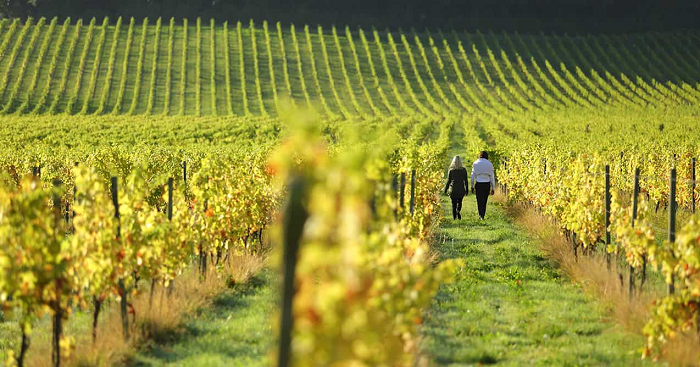 Source: Denbies Wine Estate
Ryedale Vineyards, North Yorkshire
Ryedale Vineyards is a small family-owned business, crafting award-winning wine since 2006. Ryedale Vineyards, renowned for crafting exceptional wines and ciders, cultivates a diverse range of approximately 18 varietals, including Chardonnay, Pinot Noir, Pinot Meunier, and Bacchus. Their guided tour and tasting experience combines informality, humor, and informative insights. Visitors are treated to an exploration of the vineyard and winery, followed by sampling Ryedale's exquisite wines and ciders paired with local cheeses.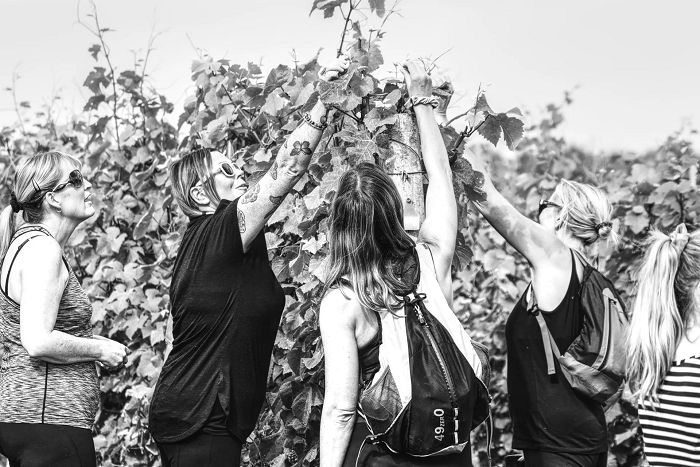 Source: Ryedale Vineyards
Family-run vineyards play a vital role in the UK's wine industry, preserving tradition, crafting high-quality wines, promoting sustainability, and contributing to the local economy and community. They are the most important factor in elevating the reputation of English wines and shaping the future of the UK's wine industry. The UK's family-run vineyards are at the forefront of the country's rising wine industry. These vineyards symbolize the passion, dedication, and craftsmanship that have made British wines world-class. Whether you are a wine connoisseur or simply looking for an unforgettable experience, a visit to these family-run vineyards promises a journey into the heart of the English winemaking heritage.
Discover and engage with these exceptional wine producers and other alcoholic beverage producers at the upcoming 2023 International Bulk Wine & Spirit Show, taking place on the 15th and 16th of November in London.
Header Image Source: Visit Horsham
Article By Tushar Anand, Beverage Writer & Sommelier