2023 Registration
London,uk
March 20 & 21
Closed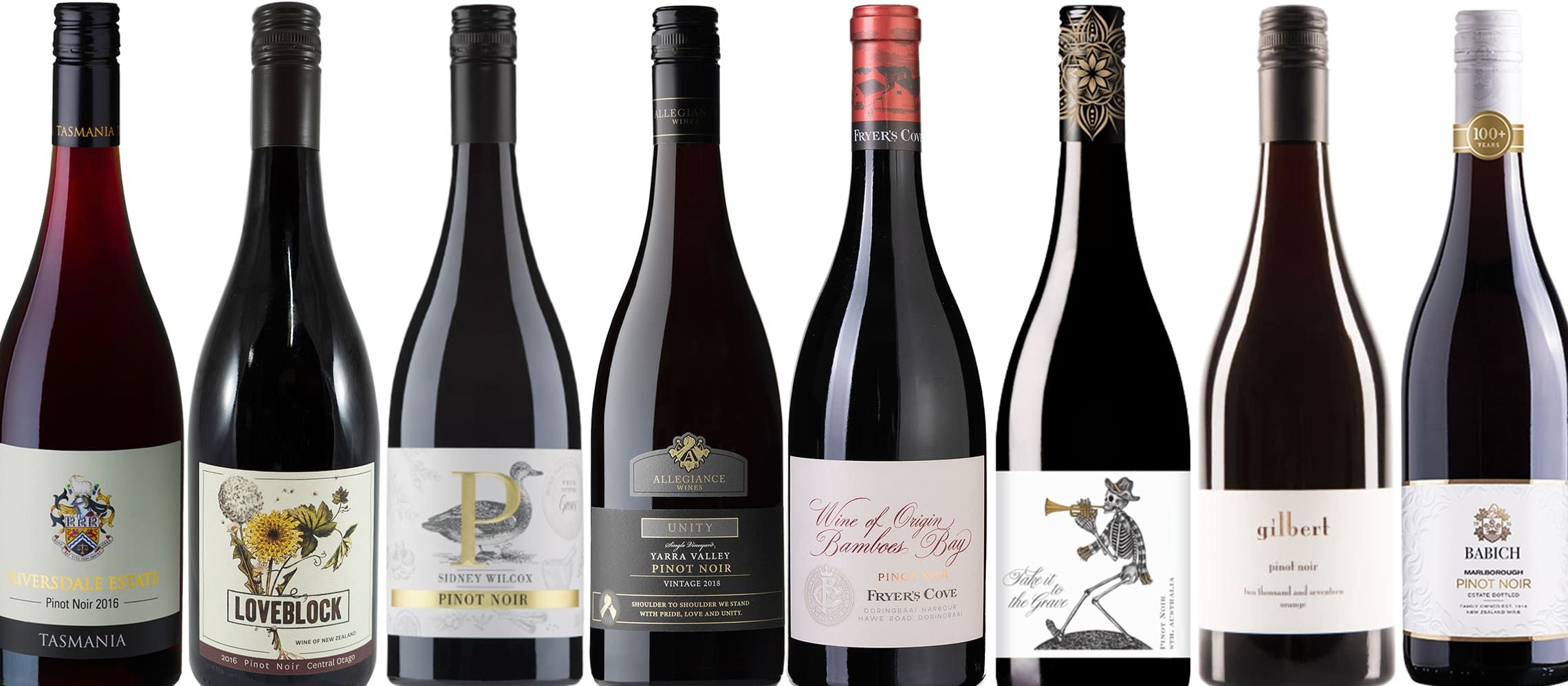 Guide to the 9 Best Pinot Noir Wines
It is not hard to find a good bottle of pinot noir. With this guide to the 9 best pinot noir wines, the chase is over.
By : Anna
Pinot Noir is a wonderful red grape variety produced all around the world. It is difficult to grow as it requires specific climate conditions. However, finding a good bottle of pinot noir is not that hard. Here is a guide to the 9 best pinot noir wines. Take a look!
1. Riversdale Estate Pinot Noir
Producer - Riversdale Estate
Country – Australia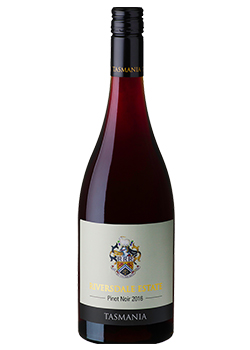 Red wines of Tasmania's Coal River Valley are famous for their strength and richness. Pinot Noir from the Riversdale Estate is a good example. It has been made using low-yielding wines that were first planted by Riversdale Estate in 1991. This wine showcases black cherry and loganberry characters within a light-medium bodied framework of flavour and refined texture. Fine ripe tannins derived from excellent season in the vineyard and very careful aging period of wine in French oak barrels linger on the finish. This wine has amazing cellaring potential – up to 10 years in ideal storage conditions. It can be paired with venison and other Tasmanian game meats.
2. Loveblock Central Otago Pinot Noir- Vegan Friendly
Producer - Loveblock
Country - New Zealand
The grapes for this vegan friendly Pinot Noir 2016 come from Loveblock's family-owned estate on the Bendigo Loop Road in Central Otago. The clones planted in this vineyard's soil give the wine nice floral notes. This deep and dark crimson coloured wine has aroma of ripe black cherry with smoky notes and hints of mushrooms behind the rich fruit. Fleshy black plum, layered with cherry and sweet berries that nourish its palate dance with the notes of violet. This pinot noir can be enjoyed with turkey, salmon, lamb, and beef. You can cellar it up to 10 years.
3. Sidney Wilcox Pinot Noir
Producer - Byrne Vineyards
Country – Australia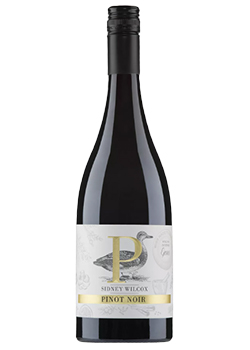 In 1906, Sidney Wilcox built the estate Homestead where these wines are made specially to pair with food. They are rich in style and smoothly balanced for dining. Sidney Wilcox Pinot Noir is a delicate and refined wine with notes of cherry, leather, and spiced truffle. This vegetarian suitable wine has a medium-bodied and smooth palate with continuous and complex yet elegant finish. It is made for intense game dishes such as duck, venison, escargot, fresh Chinese vegetables, and soft cheeses.
---
Don't miss...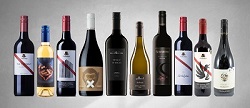 Love Australian wines? Yes, Australian wines are being sought across the globe. Don't miss to try these 10 amazing Australian wines in 2019.
10 Must-Try Australian Wines of 2019
---
4. Allegiance Wines Unity Single Vineyard Yarra Valley Pinot Noir 2018
Producer – Allegiance Wines
Country – Australia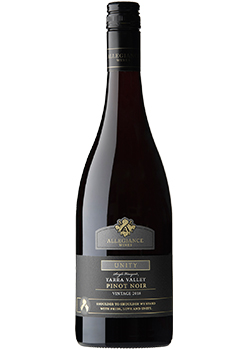 2018 Pinot Noir varietal is made from a small premium parcel of hand-picked MV6 clone pinot noir. It has bright and pristine cherry red coloured appearance and aromas of fresh cherries, raspberries, and earthy spice. It also has hints of rose and fresh herbs. A beautiful red and black cherry fruit represents its palate. It is finely balanced with velvety smooth tannins. It contains 12% alcohol by volume.
5. Bamboe's Bay Pinot Noir
Producer – Fryers Cove
Country - South Africa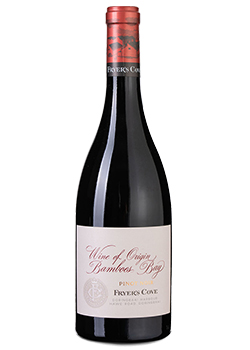 While South Africa is too warm for the sensitive for this type of great variety, Fryers Cove, with its cool microclimate has the best climate condition for this. This, 2017 vintage comes from Bamboe's Bay region and has shelf-life of ten years. It contains 13.67% alcohol by volume, 2.90 sugar, and 5.90 acid.
6. 2017 Pinot Noir - Fenian Wines
Producer – Fenian Wines
Country – Australia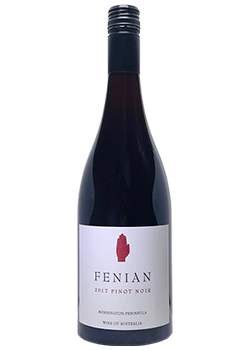 This award-winner 2017 Pinot Noir from Fenian Wines is elegant with dark cherry red coloured appearance. It has aromas of raspberries and flavours of cherries and hints of spice. Its finish has a good length with vibrant acidity.
7. Gilbert Pinot Noir
Producer – The Gilbert Family Wine Company
Country – Australia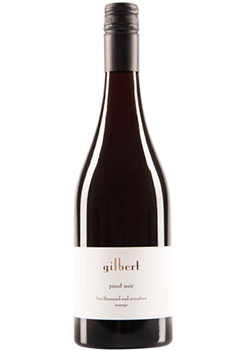 2017 Gilbert Pinot Noir from the Gilbert Family Wine Company, has a vibrant red appearance with purple tinges and it shows off notes of red cherry and spice. It contains 13.2% alcohol by volume, 0.35g/I residual sugar, and 5.65g/I TA.
---
Don't miss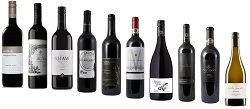 Can' get enough of Australian wines? Try these most iconic Australian wines, tasted and rated by wine experts of London Wine Competition.
Top 10 Australian Wines That You Should Not Miss in 2019
---
8. Babich Marlborough Pinot Noir
Producer – Babich Wines
Country - New Zealand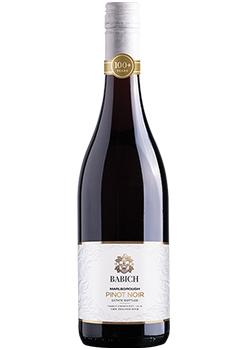 2017 Babich Pinot Noir comes from Marlborough region. It is a blend of multiple fruits from the Babich vineyards. It has smoky dark fruit aromas with nutmeg. On the palate, it has notes of strawberry and plum mixed with bramble/raspberry notes. The mid-palate showcases notes of dried herbs and earth with a touch of caramel. It pairs well with stir-fried cubed lamb and eggplant, and also steak and mushroom pie.
9. Take it to the Grave Pinot Noir 2018
Producer – Fourth Wave Wine
Country – Australia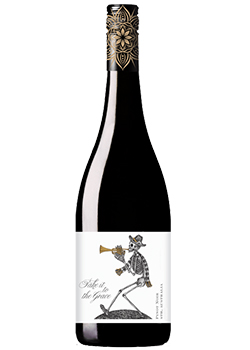 Take it to the Grave Pinot Noir 2018 is blood-red coloured in appearance. It has a lifted nose with aromas of wild strawberries, ripe plums, and cherries. The palate is rich and expresses the flavours of cherry and red-berried fruit. On the finish, beautiful lush mouth-feel matches with fine tannins and soft acidity proving a structure and length to this wine.
Latest wine reviews