2023 Registration
London,uk
March 20 & 21
Closed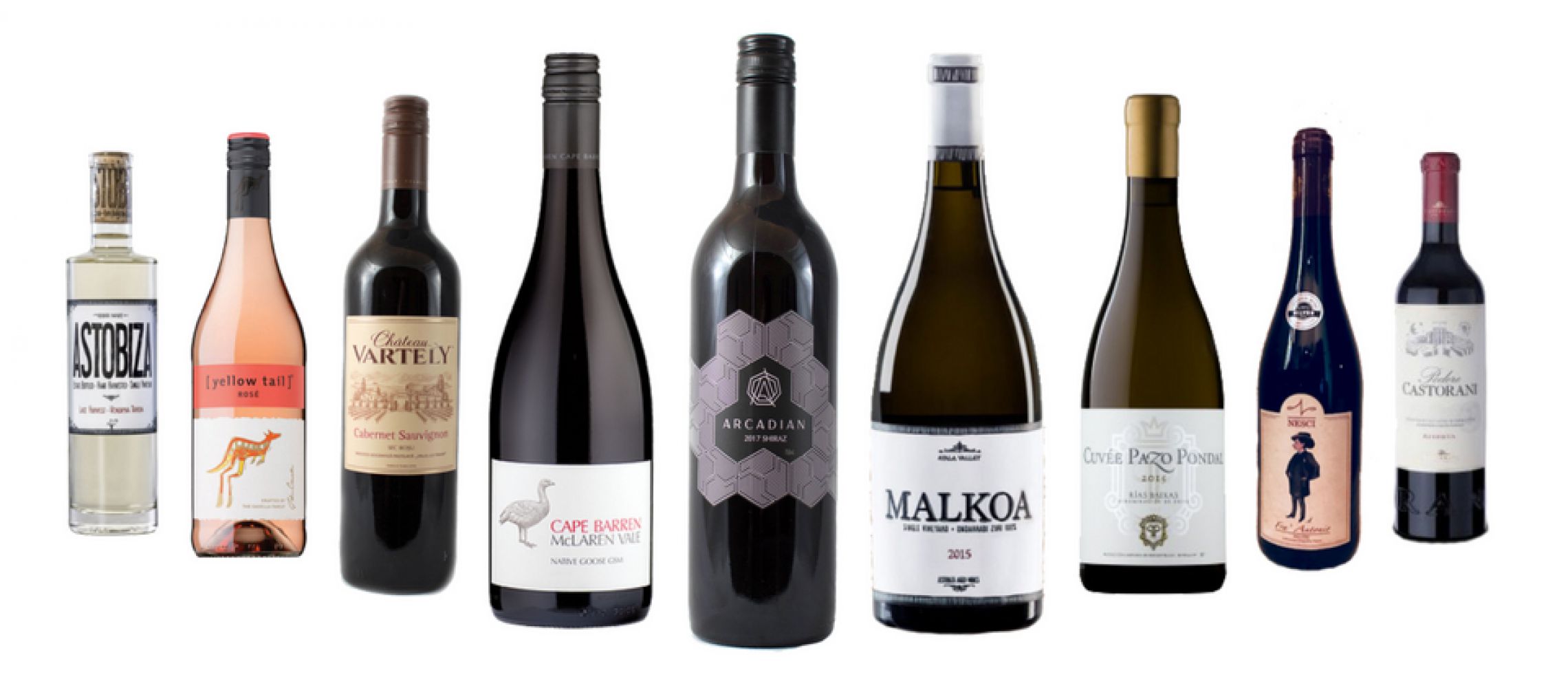 Best Value Wines of 2018
Take a glance on this list of wines offering the best value for their price.
Value is a very important factor to check whenever you decide to purchase something. Whether it is cheap or expensive, it must carry a certain level of value as per its cost. You cannot buy a low-quality food for a high price and if a high-quality food sells for a too low price, you would certainly start believing that the food is of low quality. The same way, when you buy wine, it must have that value. A wine does not need to be very cheap in order to get more sales, even it does not need to be so expensive to make buyers believe in its quality. Right value for the right price is the best option to go for.
Let's meet such best-valued wines here.
Arcadian Shiraz
Arcadian Shiraz from Idyll Wine Co is made by winemaker Toby Wanklyn. Grapes for this wine are sourced from the Murray Darling region of Northern Victoria. It is a dry to medium-bodied wine with black cherry and plum bouquet as well as a blend of American and French Oak. This is a wonderful wine that sells for $10.
Cabernet Sauvignon
This crystalline colour Cabernet Sauvignon from Chateau Vartely is characterized by an intense and rich ruby with bronze shades. The palate has rich and complex aromas of black currant and pronounced tannins that enhance the wine with fine-textured personality.
Nero d'Avola Sicilia DOC
Nero d'Avola Sicilia DOC from When in Rome Wine is a bold wine with fruity flavour. It is a medium dry wine made from Nero d'Avola grape. Cantina Sociale Sant'Antonio is a Sicilian wine cooperative and a producer of this wine. Their agricultural practices are organic with zero pesticides used.
Fra Antonio
Fra Antonio from NESCI is a red wine made from Merlot grapes. These grapes are raised in the hills of medium-textured soils. It has deep and persistent nose and elegant profile as well as vivacity, freshness and good structure. It goes well with red meats, aged cheeses and game.
Native Goose GSM
Native Goose GSM, from Cape Barren McLaren Vale, has vibrant cherry red colour with purple edges. The nose has aromas of dark berries, strawberries, raspberries and cherry. The palate is silky with excellent texture. The finish is long lasting with a mix of savoury spice, velvety smooth chocolate flavours and balanced with supple fine tannins.
[Yellow Tail] Rose
[Yellow Tail] Rose from Casella Family Brands is a vibrant, refreshing and easy to drink wine. It has flavours of white peach, red cherries and strawberries. You can pair this great wine with grilled fish or chicken on a bright sunny day.
Astobiza Late Harvest
Astobiza Late Harvest from Astobiza shows crisp and deep citrus and honeyed aromas with perfect balance in the mouth and a long-lasting finish. It is best to pair with acorn Iberian ham, Foie Micuit and blue cheese.
Cuvee Pazo Pondal
Cuvee Pazo Pondal is from the oldest plots of the Pazo Pondal Winery, Correlos and Leira Longa. It has wonderful nose where balsamic, mint and eucalyptus notes stick out with light notes of pastries, cream and honey. The palate is full-bodied and well-balanced by good acidity. It is a very lively wine where fruits stand out on the palate.
Malkoa
Malkoa from Astobiza is lavished with great complexity, spicy and balsamic notes, and citric and fresh aromatic herb hints. It is fresh, powerful and structured on the palate. This is a special Txakoli. It has far longer life in a bottle than any other wine produced in this winery.
Podere Castorani Montepulciano D'Abruzzo DOC Reserva
This Reserva from Podere Castorani has deep ruby red colour with violet tones. It has aromas of forest fruits, spicy liquorice and notes of vanilla, faded rose and chocolate. It is full-bodied with silky tannins. The long aftertaste finish is deep and persistent, with notes of red fruits and tobacco.