2023 Registration
London,uk
March 20 & 21
Closed
5 Best Wines to Spice Up Your Halloween Plan
Get ready for Halloween. Here are the 5 best wines to spice up your Halloween plan.
The night of tricks, treats, and spooky drinks is almost here. No matter what your plans are, include these five reds in your perfect Halloween plan.
Here are 5 best wines to spice up your Halloween plan.
Jean Bouchard Mercurey Rough (2015)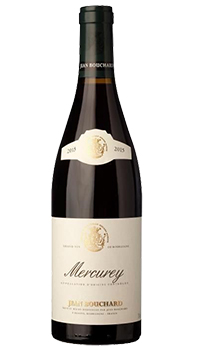 Mercurey Rouge 2015 is a 100% Pinot Noir made in stainless steel tanks with 20% thermoregulation to preserve the fresh and fruity characteristics of the grape. On the first nose, this beautiful ruby-red wine has a blend of stone fruits such as black cherry, and a touch of spice with nutmeg and black pepper. Mercurey Rouge 2015 is said to be delicately grilled on the mouth with its tannic structure and gourmet finesse.
The winemaker recommends Mercury Rouge 2015 to be paired with an entrecote Bearnaise beef sauce, lamb either braised or in sauce, and chicken stewed with prunes or stir-fried turkey with paprika. On the cheese platter, this wine is said to pair best with both a Brillat-Savarin and a County 12 months.
Kellermeister Wild Witch Shiraz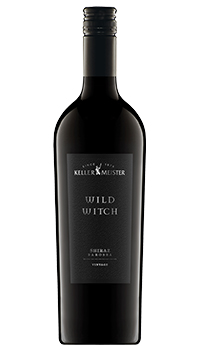 Wild Witch Shiraz is said to be the most magical Shiraz of the Barossa Vintage. Produced by Barossa Valley winery Kellermeister, this top-quality wine is a rich, full-bodied Barossa classic. Its fruit is sourced from low-yielding, dry-grown vineyards. Its unique flavour and character come from its time of resting in French oak for two years.
Amarone della Valpolicella DOCG Classico Riserva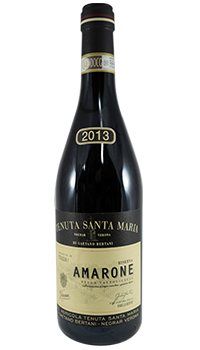 The Amarone della Valpolicella DOCG Classico Riserva is made using the traditional appassimento method. It is aged in barrel for a long time, obtaining a unique and immediately recognizable flavour. It showcases the pure expression of the Veronese tradition and centuries-old heritage of The Bertani Family.
This ruby-red wine has garnet reflections on the body. The notes of preserved cherry, spices, and dried rose petal add complexity and elegance to this wine. The palate has refreshing warmth and subtlety. It is well-structured and reflects high alcohol content. All in one, it's a perfect wine, well-balanced by velvety tannins and elegant and refreshing acidity.
The Amarone della Valpolicella DOCG Classico Riserva is produced from three grape varietals namely Corvina (75%), Rondinella (10%), and Corvinone (15%). These fruits are taken from their estate in Arbizzano di Negrar, located in the Valpolicella Classica region. It contains 15% alcohol by volume. The winemaker suggests serving this wine at 15-18 C. It suits well with roasts, game, braised and stewed meat, lamb, savoury cheese, and Monte Veronese cheese.
Malvasia di Casorzo
Malvasia di Casorzo is a sweet and pleasant red wine by Cantina di Casorzo, Italy. Due to its modest alcohol content, it can be enjoyed at any time of the day.
Acquired exclusively from vineyards on the slopes of the municipality of Casorzo and some neighbouring countries, Malvasia di Casorzo is the pride and distinction of the zone. The perfect companion for desserts, great with fruit salads - Malvasia di Casorzo is the perfect wine to celebrate all occasions.
Sweet rose aromas on the nose with sweet, pleasantly aromatic flavours, Malvasia di Casorzo works best as an aperitif and on festive occasions.
Cantina di Casorzo appreciates the enveloping scent evoking the rose and the sweet taste rich in aromas, tasting it at a fresh temperature.
Pràgal Igt Verona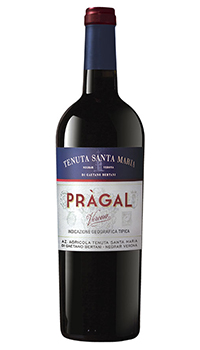 Pràgal Igt Verona by 'Tenuta Santa Maria di Gaetano Bertani' is a fruity and spicy blend of Corvina, Merlot, and Syrah. Coming from low yield vineyards, Pràgal Igt Verona is vinified with fresh and partially dried grapes, after a prolonged maceration and fermentation, followed by ageing in large oak barrels in our ancient cellar in Arbizzano di Negrar.
Pràgal Igt Verona has an intense ruby red colour ​​with light garnet hues and violet reflections. It has fascinating aromas with alternating perceptions of red fruit jam, dried rose and black cherry with more complex sensations of dark spices, tobacco, and black pepper. All in all, Pràgal Igt Verona has warm and soft acidity with tannins that harmonize a great structure and persistence.
So, these were our recommendation for this Halloween. If you have some great Halloween wines or drinks recipe, do not forget to post them on Instagram and tag us @londonwinecompetition.
To check out more wine reviews, please visit our website at London Wine Competition.