2023 Registration
London,uk
March 20 & 21
Closed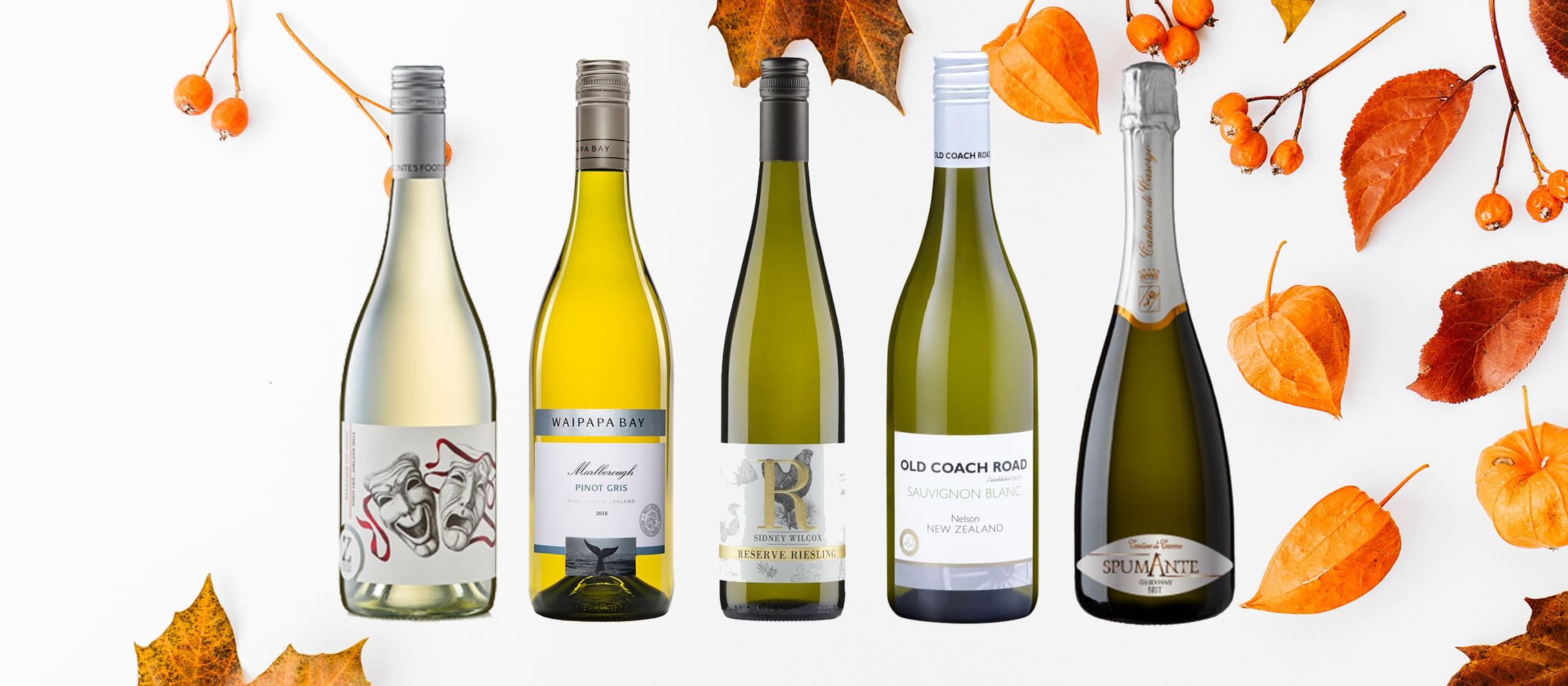 10 White Wines to Serve for Thanksgiving
Are you a retailer, bar owner or just looking to get a recommendation of wines for Thanksgiving? Here are 10 white wines to serve for Thanksgiving.
You must be planning and preparing to make your Thanksgiving a perfect family holiday and there are plenty of things to look after. The trickiest part can be the pairing of food and drinks. Salads, sides, sauces, wines, turkey stuffing, all these need sommelier-quality attention. The wine that you are going to serve must be pairable with the food you are going to put on the table. The right blend of flavour notes, tannins, and acidity can make your Thanksgiving dinner extraordinary. All you need to do is just go through below list of fantastic wines.
If you are a retailer or bar owner, you can promote your shop/bar with these wines on Thanksgiving. Also, if you are a distributor planning a get-together with your clients, this list can help you.
Here are 10 white wines to serve for Thanksgiving.
2014 Classic by Raimes English Sparkling
2014 Classic is a single vineyard 2014 vintage by Raimes English Sparkling. This award-winning bottle is a carefully selected blend of three different classic varieties. It is comprised of 51% Chardonnay, 29% pinot noir, and 20% Pinot Meunier. 2014 Classic is a well-integrated wine with hints of stone fruit character. It is refreshing and vibrant with a fresh core and chalky mineralogy. It is delicious, easy-drinking, and elegant with lemon verbena and Asian pear notes. This one grabs the first place on our list of '10 white wines to serve for Thanksgiving'.
Shades of Gris
2018 Shades of Gris is a delicate, delightful, and elegant number from an independent Australian wine company Zonte's Footstep. This pinot grigio highlights the notes of melon, white peach, and nashi pear. The texture and acidity of this wine make an amazing sensation when paired with food. This is one is on the second position of our list of '10 white wines to serve for Thanksgiving'.
Old Coach Road
Old Coach Road is an award-winning sauvignon blanc from Seifried Family Winemakers. The 2018 vintage of Old Coach Road is intensely aromatic. It has mouthwatering aromas of passionfruit, melon, and freshly crushed verbena notes on the nose. The palate is clean and flavourful. The intense fruit flavours on the palate are wrapped up with a well-balanced mineral acidity which leaves you wanting more sips of this delicious wine.
---
Check out, Top 10 Italian Wines of 2019 for Your Wine Bar
---
Sauvignon Blanc Organic Marlborough 2018
Ranking fourth in the list of '10 white wines to serve for Thanksgiving', Organic Marlborough 2018 has a pale straw colour with a hint of green and gold. This sauvignon blanc has a complex and elegant nose with pineapple, guava, and sweet meadow grass aromas. The palate is rounded and textured, with notes of pineapple, tropical fruit, and sweet basil edge followed by ripe peach on the back palate. These fruit flavours are complemented by the chalky minerality and complexity of this wine.
The Noble Botryotinia Fuckeliana
The Noble Botryotinia Fuckeliana is a blend of 95% Semillon and 5% sauvignon blanc. This luscious and intensely rich wine shows off lemon curd and tropical fruits followed by a subtle cut hay character. The palate is thick and luscious with a beautiful racy line of acid which adds freshness on the palate. Notes of fruits including gooseberry, cumquat, green apple and mixed peel enhance the lemon curd flavours on the palate.
Waipapa Bay Pinot Gris (2018)
Waipapa Bay Pinot Gris 2018 comes from the premium grape growing region of Marlborough. It's a lean wine with intense flavours and fresh acidity. It shows off white stone fruits and honeysuckle notes with hints of thyme and tarragon.
---
Check out, what do consumers look for while choosing wine?
---
Sidney Wilcox, Reserve Riesling
Sidney Wilcox Reserve Riesling is an elegant wine produced by Byrne Vineyards of Australia. The vintage 2018 is a clean and aromatic wine showing minerality on the palate.
Spumante Chardonnay Brut
Spumante Chardonnay Brut has a straw yellow colour. On the nose, it shows floral and fruity aromas. On the palate, its dry taste deeply expresses the characteristics of freshness and softness. It should be savoured fresh from the fridge.
Scavi & Ray Prosecco Superior DOCG
Scavi & Ray Prosecco Superior DOCG comes from the regions of Valdobbiadene. It is a perfectly balanced wine made from Glera grapes and premium DOCG varieties to guarantee an extra dry prosecco of the excellent quality.
Classic Chardonnay
Classic Chardonnay from Barkan Winery is produced from 100% chardonnay grapes. It has aromas and taste of citrus fruit and white peaches with a smooth and round finish.