2023 Registration
London,uk
March 20 & 21
Closed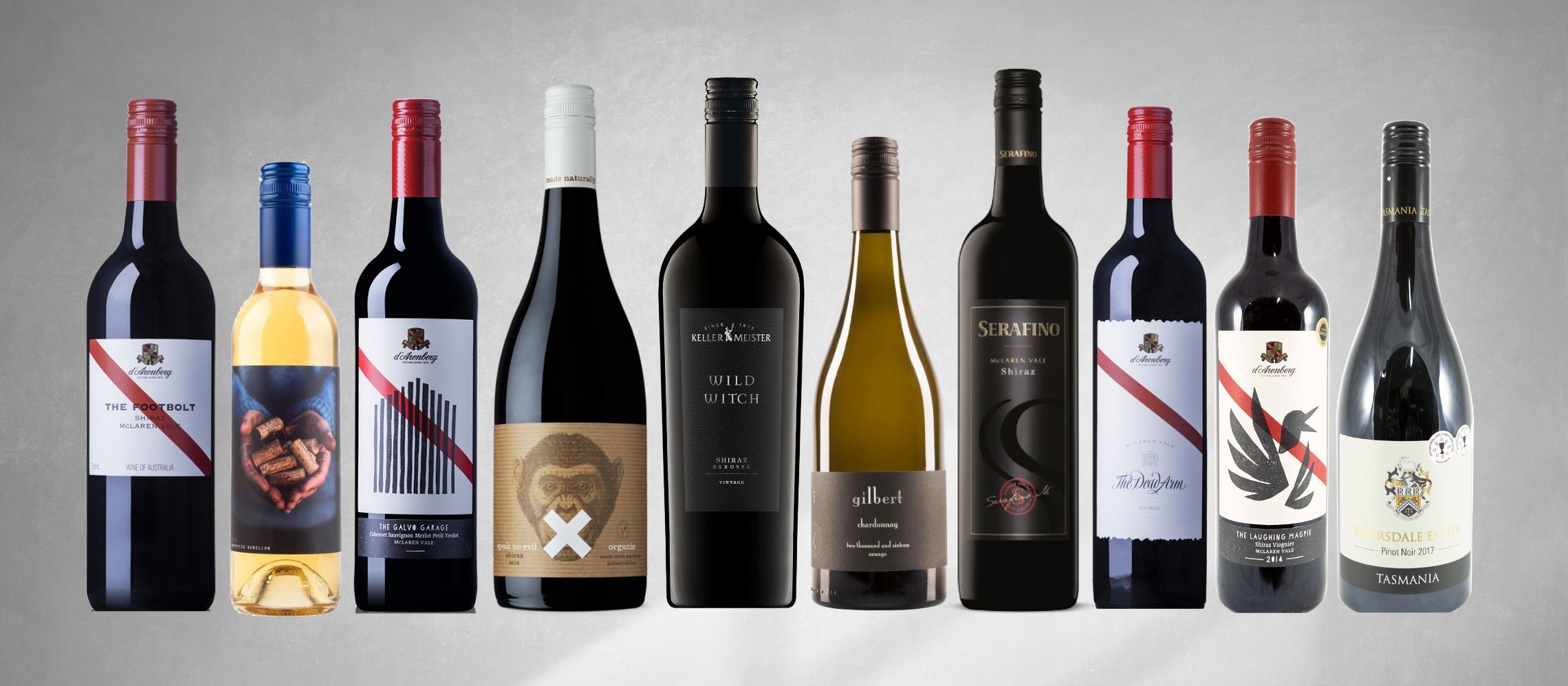 10 Must-Try Australian Wines of 2019
Australian wines are being sought across the globe. Here's a list of the must-try Australian wines of 2019.
Australia, one of the largest wine producers and exporters, is home to some of the best wine varieties of the world. The major varieties are Shiraz, Cabernet Sauvignon, Chardonnay, Merlot, Pinot Noir, Riesling, and Sauvignon Blanc. These form an impressive array of emerging and compelling wine brands that strive to shape the future of great Australian wines. As you go through the list below, you will find the top 10 Australian wines that are admired by many wine experts as well as consumers worldwide.
Kellermeister Wild Witch Shiraz

Wild Witch Shiraz 2015 is produced by Barossa Valley winery Kellermeister Wines. It showcases power, dimension, and elegance which brings even the most indulgent connoisseur under its long, deep, and luxurious spell. Wild Witch Shiraz has won many awards across various wine competitions. Recently, it was honoured as the Wine of the Year 2019 at the London Wine Competition.
Growers Touch 2013 Botrytis Semillon

Growers Touch 2013 Botrytis Semillon is produced by Mino & Co Wines. It shows off vibrant honey-gold appearance. Aromas of rich dried apricot, zesty citrus, and honey marmalade dominate the nose. The flavours of apricot, cling peach, and mango drive on the palate. These flavours are well-balanced by a restrained linear acidity. Subdued French oak maceration helps natural sugars to deliver an elegant and cleaner finish on the palate.
The Laughing Magpie

The Laughing Magpie is an attractive mix of primary fruit characters intertwined with flowers, ginger, and stone fruit. It's a plump style shiraz with smooth, soft, and supple texture. Its nose is loaded with aromas of plum and blackberry along with the small Viognier component adding exotic notes of spiced apricots. It finishes with restrained tannins and moderate acidity on the palate.
The Galvo Garage

The Galvo Garage is a blend of fresh fruits and leafy earthiness. It is elegant and has spicy and savoury notes. Its nose is flooded with a fruitiness that comes through cranberry compote, caramelized oranges, citrus, and a hint of blackcurrants. It's a medium to full-bodied Shiraz with succulent tannins and a flavourful finish.
The Footbolt

The Footbolt is a classic McLaren Vale Shiraz with rich and ripe red berry fruits. It reflects notes of plum, black fruits, and liquorice. It consists of a strong backbone of acidic and earthy undertones. The integrity of oak with medium level tannin results into a wine that tastes superb now and can be cellar for the next 5-10 years.
No Evil Organic Shiraz 2018

No Evil Organic Shiraz 2018 is a brand of Fourth Wave Wine, Australia. It offers fruity purity and refinement. The bouquet is lifted with the aromas of Black Doris plum, dark cherry, violet, and spice. The juicy palate has pristine fruit flavours. It is smooth, soothing, and youthful; best to consume now till 2022.
Serafino Wines Black Label Shiraz

Serafino Wines black Label Shiraz is a premium wine by the vineyard of McLaren Vale. It flaunts brilliant garnet appearance with purple hue. Its bouquet has distinct mocha and mulberry aromas integrated with vanilla and cedar oak. The palate reflects characters of the McLaren Vale region. It is full of bright red fruits such as blackberry, blueberry, mint, swiss dark chocolate, and violets mixed with spicy fine-grained tannins. The integration of French and American oak with dark berry fruits results in a full-flavoured wine with layers of texture and flavour. This Shiraz is good to enjoy upon opening or can be cellared up to 2036. A cut of steak with smashed duck fat kiphler potatoes and garden salad are the best foods to pair with Black Label Shiraz.
2016 Gilbert Chardonnay LCR

2016 Gilbert Chardonnay LCR is produced by Gilbert. It reflects green, pale straw colour and notes of citrus blossom and peach. The palate has a lean and mineral structure.
Riversdale Estate Pinot Noir

2017 Riversdale Estate Pinot Noir is a warm and dry vintage with black cherry and loganberry characters. It is a light-medium bodied wine with flavours and refined texture. The fine ripe tannins on the finish reflect an outstanding season in the vineyard and careful ageing of wine in French oak barrels.
The Dead Arm

The Dead Arm is an iconic wine which showcases the power and intensity of McLaren Vale Shiraz. It has a vibrant and refreshing nose filled with aromas of red fruits and savoury spice. On the palate, it's long-lingering, linear, and pure with tightly wound tannins and mouth-watering acidity.
The Australian wines listed above are international award-winners and available on their respective websites. We frequently update our lists with newer information. To stay updated, keep your eyes on the website. Check out other similar articles at www.londonwinecompetition.com/en.