2023 Registration
London,uk
March 20 & 21
Closed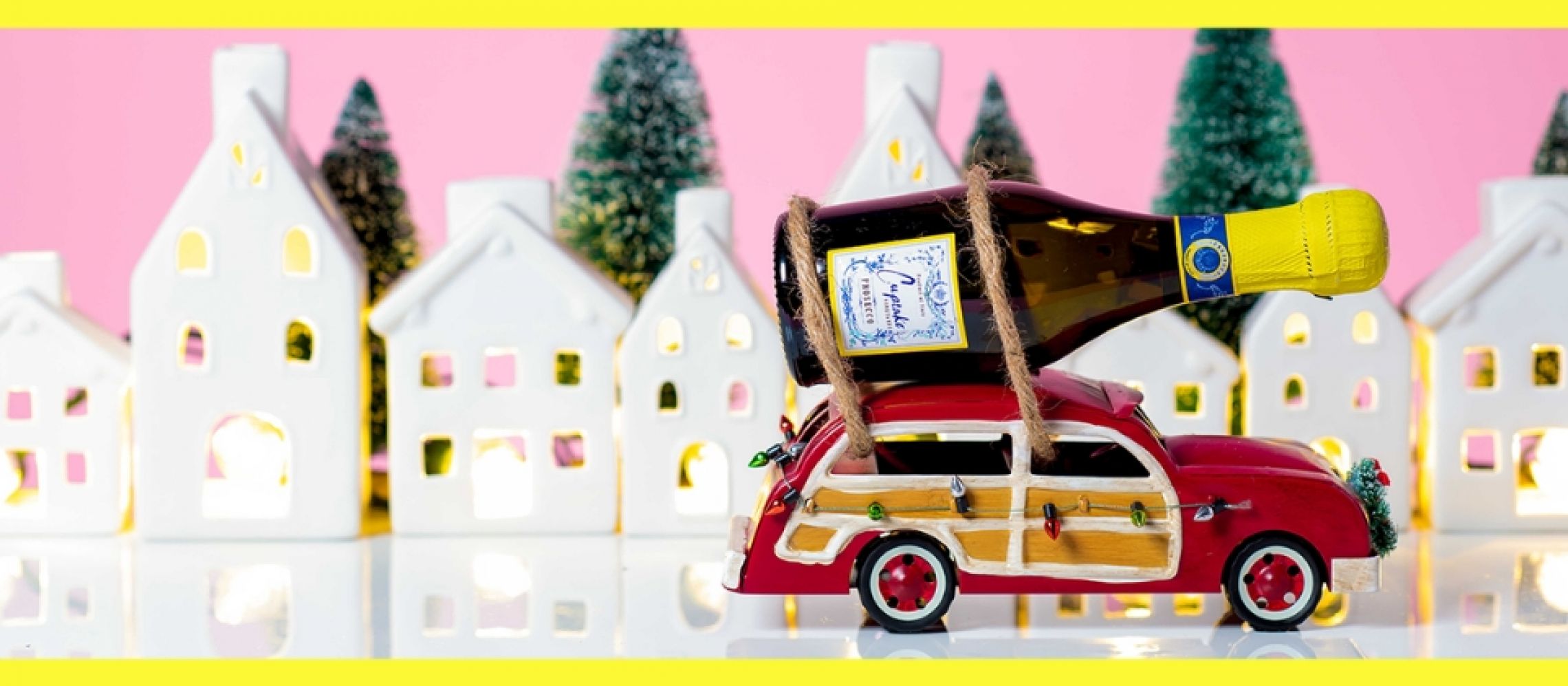 Cupcake Vineyards- Delicious Wines For Those Who Choose Joy
Like their namesake, they believe that a little bit of joy pairs perfectly with whatever life sends your way
At Cupcake Vineyards they bottle complex and premium wines. You can rest assured knowing that their assorted collection of finely-crafted wines pair perfectly with your assorted collection of moments of joy—from binge-watching your favorite show to turning your three-day weekend into four.
Jessica Tomei
Jessica has spent more than 15 years chasing vines through some of the world's finest wine growing regions. Her hands-on approach starts in the vineyard, working alongside growers to ensure their grapes reach the perfect ripeness. Letting each vineyard shine through to create rich, creamy and delectable wines, Jessica brings out the truest grape expression for each Cupcake varietal.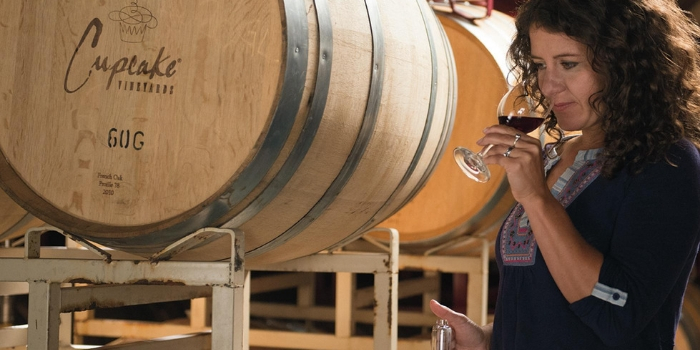 MARLBOROUGH SAUVIGNON BLANC
The Sauvignon Blanc is a vibrant, crisp wine that comes from vineyards in the South Island of New Zealand, where the cool growing season allows their grapes to mature slowly and gain character and complexity. Flavors of Meyer lemon, white nectarine, and key lime integrate with subtle hints of grapefruit, gooseberry, and citrus, culminating into a long, balanced finish. Pair oysters on the half shell, creamy lobster risotto or a picnic in the park.
DELLE VENEZIE DOC PINOT GRIGIO
The Pinot Grigio is crafted from grapes sourced from the foothills of the Italian Alps, making for a uniquely flavorful wine. Refreshing fruit flavors of fresh pear, cantaloupe, apple, and pineapple lead to a crisp finish with subtle notes of honey and lemon zest. Pair with Caesar salad, chicken fettuccine alfredo or a poolside cabana.
CALIFORNIA RED VELVET
Their Red Velvet is made up of grapes from some of the finest vineyards in California. This rich, silky red blend has notes of cherry, blackberry, chocolate, and mocha that fill the palate, while soft hints of vanilla and toasted oak lead to an intense and lengthy finish. Enjoy with pan-seared ribeye steak, grilled bacon cheeseburgers or s'mores by the fire.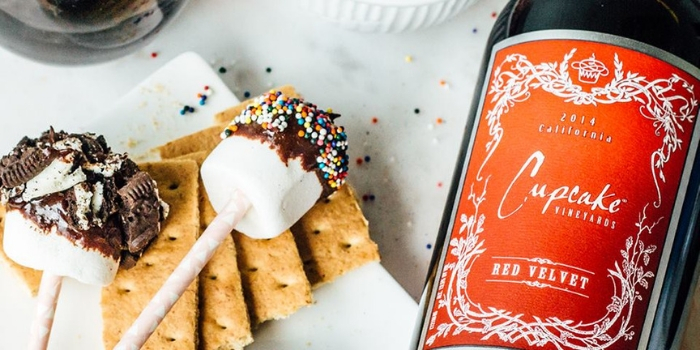 MONTEREY COUNTY CHARDONNAY
Chardonnay is crafted with grapes from California's esteemed Monterey County. They barrel ferment their Chardonnay to achieve a rich, creamy wine with flavors of apple, lemon, vanilla and a hint of toasted almond. Enjoy with crab cakes or copious amounts of sunshine.
ITALY MOSCATO
Moscato comes from Italy's renowned Tre Venezie region where they found incredibly lush, flavorful grapes for this sweet, fruit-forward wine. Delicate floral aromas of jasmine, hibiscus and wildflowers complement the enticing flavors of melon, honeysuckle and orange blossom, leading to a refreshing, zesty finish. Enjoy as a summertime sipper paired with vanilla ice cream, yogurt granola parfait or strawberry cheesecake.
CALIFORNIA BLACK FOREST
The Black Forest is a dark, decadent red blend crafted with luscious grapes along California's desirable coastal vineyards. Dripping with rich flavors of dark cherry, blackberry, pomegranate and coffee, this wine offers a lush mouthfeel and a long, intricate finish. Pair with braised beef short ribs, an indulgent chocolate treat or as the perfect accompaniment to a night under the stars.
CALIFORNIA ROSÉ
Rosé comes from vineyards along California's alluring coastline where the sun-drenched days slowly ripen their grapes and cool nights ensure a bright, crisp wine. Elegant flavors of watermelon, strawberry and white nectarine lead to a silky texture and a refreshing finish. Serve with prosciutto wrapped melon, an arugula salad or just as a delightful complement to a warm, sunny day.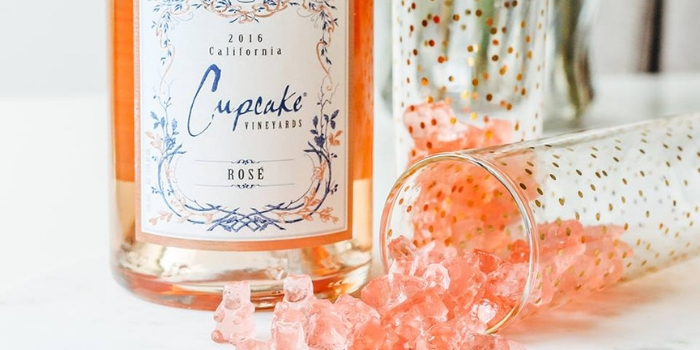 ITALY SPARKLING ROSÉ
Crafted with fine bubbles that dance on the palate, Cupcake Sparkling Rosé offers delightful flavors of raspberry and strawberry with delicate floral notes. Enjoy with seafood ceviche or fresh blooms.
CENTRAL COAST PINOT NOIR
Their Pinot Noir comes from California's Central Coast, where the bright sun and cool maritime fog allows for elegantly structured grapes. Delightful flavors of strawberry, cherry, and spice lead to a balanced wine with a silky finish. Enjoy with grilled salmon, chocolate covered strawberries or a patio lunch date.