2023 Registration
London,uk
March 20 & 21
Closed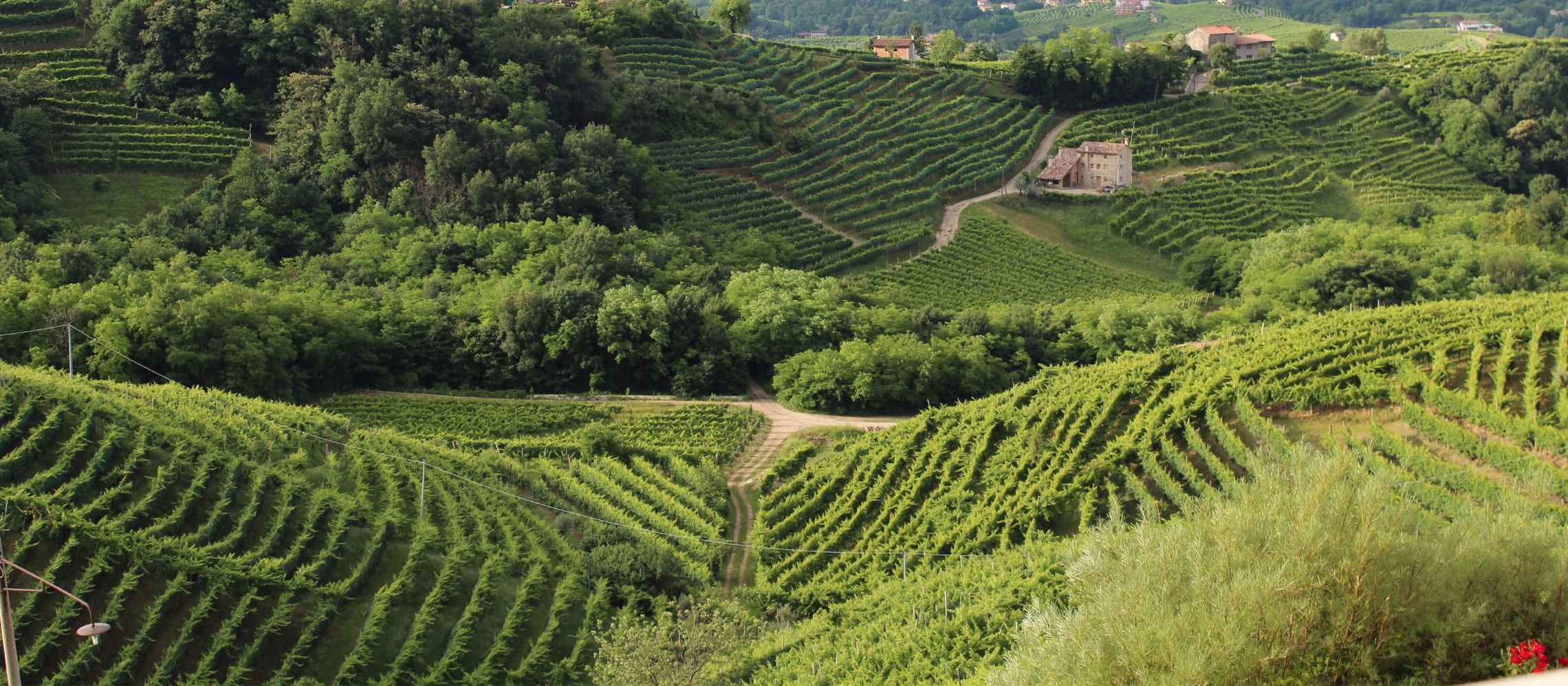 Alpasion Wines, Lodge, and Vineyard from Uco Valley, Argentina
A beautiful winery, lodge, restaurant and vineyard at the foothills of the Andes Mountains of Uco Valley, Argentina
Alpasión is located in the Uco Valley, which is the area in Mendoza where the highest vineyards (between 1,200 and 1,500 meter above sea level) are located and where some of the world renowned figures in the wine industry such as Michel Rolland and the Rothschild family are concentrated.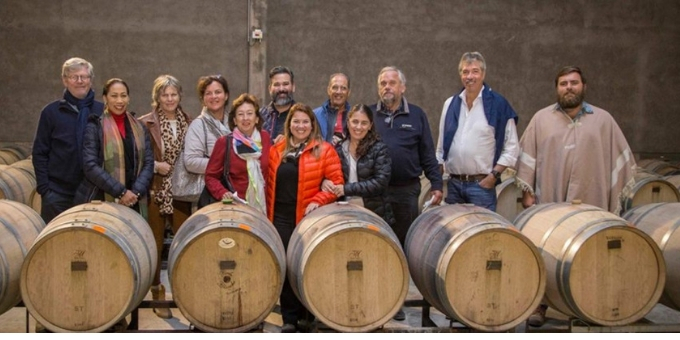 The people behind Alpasión are all wine lovers who decided to make a dream come true by making iconic wines together. The label is of fingerprints of all the owners. The design goal was to graphically deliver it as a highly personal, hands-on project, a group effort driven by passion and quality for everything they undertake, for friendships and for all aspects of life.
Passion is in fact so central to the whole project that they decided to name their inaugural release "Alpasión," a combination of the Spanish "alma" (for soul) and "pasión" (passion). Their winemaker, Karim Mussi is one of the most prominent, innovative and passionate winemakers in the region.
The Winemaker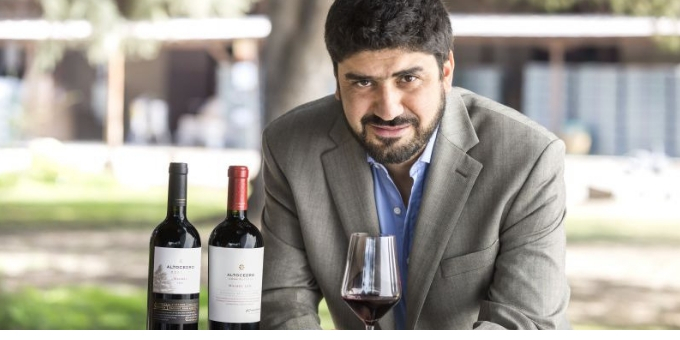 Image Courtesy - http://www.fondodeolla.com/nota/13934-una-consulta-para-altocedro/
Karim Mussi Saffie is the winemaker of Alpasión and has presided over Altocedro SA since 1999. He is a winemaker as well as an entrepreneur both by vocation and by training. His family has been linked to the wine trade for over 30 years. Currently, the winery is in its twelfth year of life with 10 vintages that ratify fulfilling their original objectives.
Under the organization of "La Consulta Terroir Premium Wines," Karim has succeeded in positioning his brand in the most demanding and important markets in the world, giving Altocedro Global brand recognition. Besides working on his own winery Karim also advises a number of emerging projects in some of the best Argentine growing areas.
In 2007, he was been recognized with an award "Outstanding Young Mendoza" by the Consejo Empresario Mendocino in the category "commercial achievements, economic and business". His Altocedro Malbec Reserva was chosen as one of Wine Spectators "Top 100" Wines of 2008.
Alpasión's Collection of Wines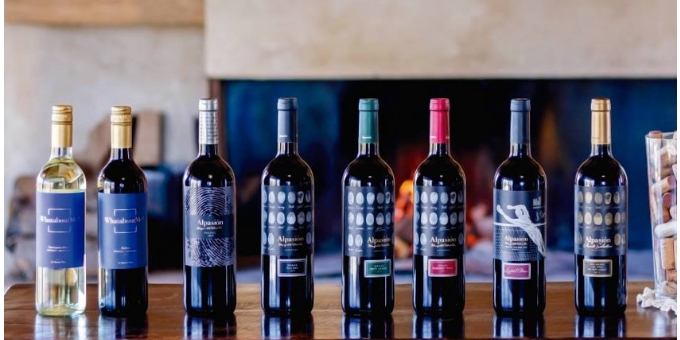 Below is a brief description of their current portfolio:
Alpasión Private Selection: This is still their top wine, aged for at least 18 months in French Bordeaux style barrels. Depending on the best grapes available it is a blend that changes every year. It is not only a powerful full-bodied wine but with complex aromas and sweet flavours of ripe plums and blackberries. The 2013 blend (which are what they currently have available) is: 80% Malbec, 15% Syrah, and 5% Petit Verdot.
Alpasión Grand Malbec: This is their flagship wine of about 80% of their production and wine is loved by everyone. Alpasión Grand Malbec is aged in French Bordeaux style barrels for 10-12 months. Ripe, bold and full-bodied, fruit forward with hints of cocoa and vanilla.
Alpasión Grand Cabernet Franc: It is a new wine in their portfolio that is aged in French Bordeaux style barrels for 12 months. Cabernet Franc is quite "in" at the moment so they wanted to follow the trend and come out with something different, innovative and trendy.
Alpasion Malbec: This is an un-oaked Malbec. As such Malbec is less powerful than their traditional (oaked) Grand Malbec. It is the purest expression of their terroir.
WhataboutMe? Malbec: The entry level Malbec. It is the perfect every day red: light, fruity easy to drink. It can pair perfectly with a salad or a salmon but it can also stand up to a piece of steak.
WhataboutMe? Sauvignon Blanc: It is a very light, fresh, crisp and easy to drink. A true value wine.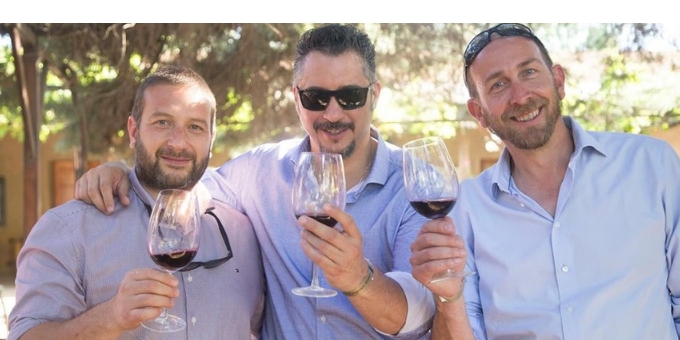 At Alpasión their reason for being is to make quality wines they can share with each other as friends. They are pleased to be able to say that their focus on quality has been noticed. Their wines have received top ratings and awards from leading wine publications including Robert Parker, Wine Enthusiast and Decanter.
Awards and Accolades
Their Wines have won Gold and Silver Medals in the Argentinean Wine Awards "AWA", Decanter, Wine & Spirits Fair of America and at Tim Atkins.
They are currently exporting to the USA (Florida, North and South Carolina and Texas), Puerto Rico, Curacao, Bonaire, Aruba, Cayman Islands, Bermuda, Dominican Republic, Costa Rica, Brazil, Netherlands, UK, Switzerland, Austria, Estonia, Liechtenstein, Russia, Ukraine, Spain, Singapore and Abu Dhabi and looking forward to adding more countries to their distribution list.