2023 Registration
London,uk
March 20 & 21
Closed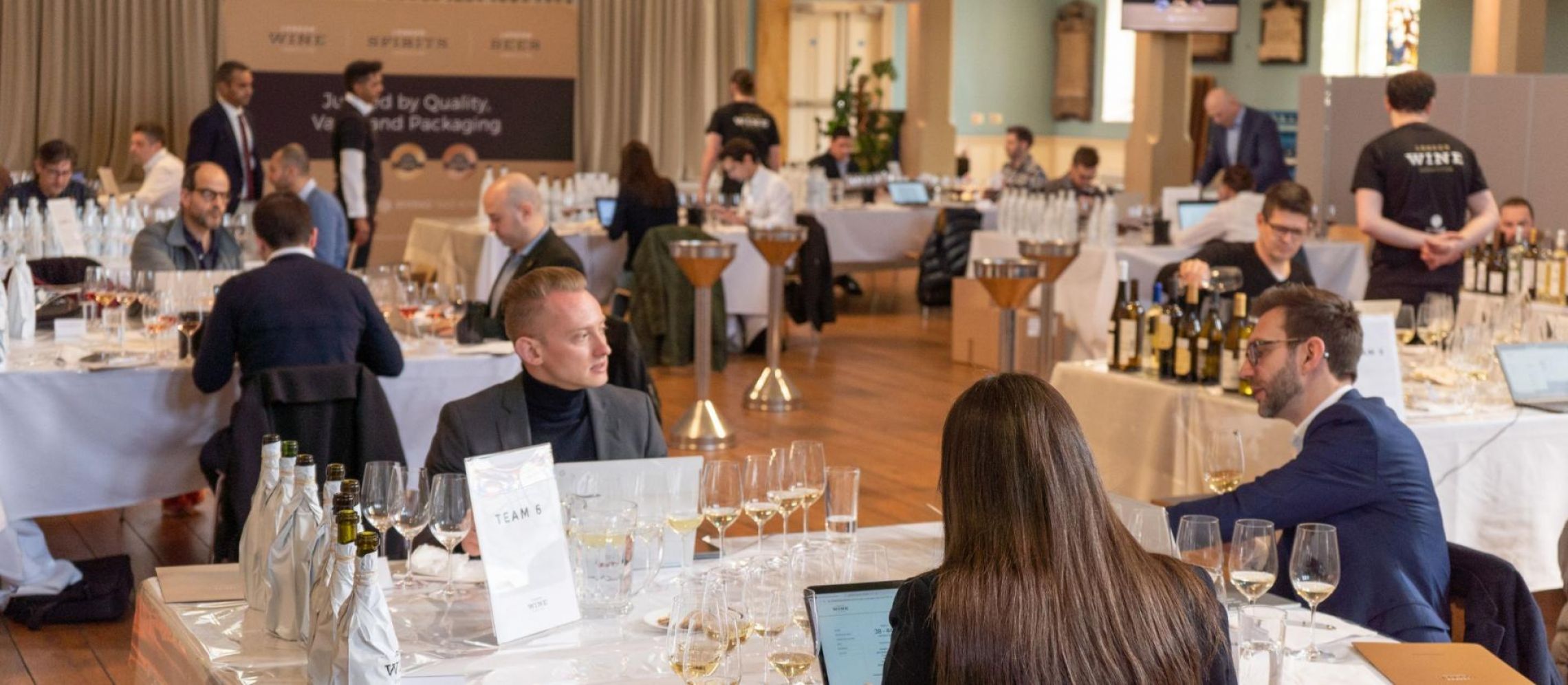 Why Submit Your Wines In The London Wine Competition 2023?
Submit your wines in the London Wine Competition today and achieve market recognition for your brand. You must be thinking, why enter? Here's why.
As more and more wines enter the market, winning a medal, particularly a gold or a Double Gold, can help to attract customers and build brand recognition. Here's your chance to win one!
About The London Wine Competition
London Wine Competition (LWC) is an internationally recognized competition hosted by Beverage Trade Network, leading online marketing and B2B networking platform serving the global beverage industry's suppliers, buyers, and beverage professionals. The London Wine Competition was created solely to connect drink producers and brand owners with buyers, distributors, and retailers who can bring their products to market.
The competition seeks to recognize, reward, and promote wine brands that have successfully created a brand identity and target market for a specific wine drinker. To earn a spot on a retailer's shelf or a restaurant's wine list – and then to stay there – a wine brand must be marketable and consumer-driven rather than simply produced in the hope that enough people will sell and buy it.
LWC will identify and highlight wine brands consumers desire to purchase and have a clear market value for trade buyers. The London Wine Competition honors expertly crafted wines that have exceptional flavor, provide excellent value, and stand out on the market thanks to their innovative packaging. The trade recognizes winning LWC Gold as a mark of distinction for brands. In LWC, wines are judged by the end consumers. Wines are graded and are awarded based on three main criteria:
Quality
Value
Packaging
Wines must receive a rating in all three categories, with quality receiving the most weightage. To be an award winner, you must have a high-quality wine that provides excellent value to both the trade and the consumer, as well as look good and truly stand out on the shelf and behind the bar.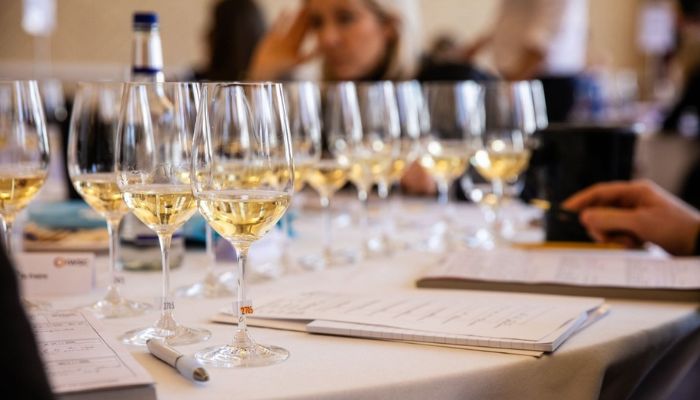 Wines are being judged based on the three main criteria: quality, value & packaging.
The wines will have a leading panel of top-level wine buyers with current direct commercial buying responsibility to assess and judge the London Wine Competition or by wine consultants and experts directly involved in developing new wine brands or purchasing wine for commercial resale.
The panel of judges will include representatives from leading retail chains, wholesalers, distributors, and on-trade groups from various channels and disciplines, including multiple retailing, cash and carries, specialty retailers, convenience stores, casual and hospitality, fine dining, and the travel industry.
To learn more about the judging process, visit London Wine Competition
This year, some of the country's wine trade buyers, masters of wine, master sommeliers, and sommeliers gathered at St Mary's Church in London's Marylebone, sniffing, swirling, smelling, and spitting their way through a vast array of wines as the London Wine Competition's judging reached a climax.
[[relatedPurchasesItems-38]]
2022 London Wine Competition received 1300 wines from more than 36 countries. This was a significant increase from 1100 in 2021. The top three varietals that entered the 2022 competition were Shiraz, Cabernet Sauvignon, and Chardonnay, and the top three countries that entered wines were Australia, Italy, and Spain.
This year, Gralyn Estate Artizan Rare Muscat bagged multiple awards at the 2022 London Wine competition, winning a gold, Wine of the year, Best Wine of the year by Distillery, and Best in Show by Country award.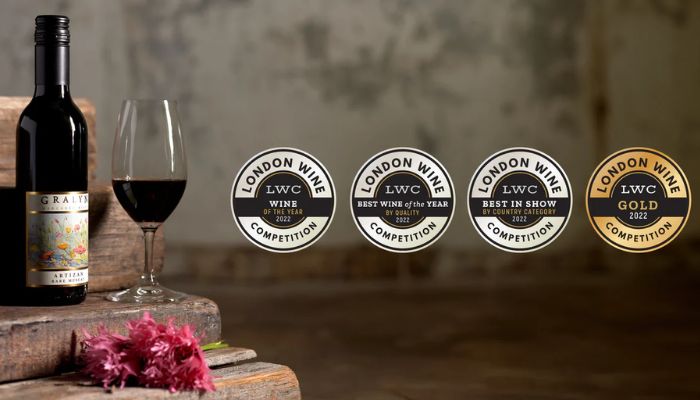 Gralyn Estate Artizan Rare Muscat bagged multiple awards this year; London Wine Competition
Here are a few more reasons why you should enter your wines:
- Give the trade buyer assurance that your wines can be sold since LWC rates wines based on the important factors of value, package, and quality.
- Find out how you did on each criterion.
- Elevate your brand's profile, reputation, and trustworthiness with importers, distributors, the media, retailers, and customers.
- Give your successful brands the consumer's seal of approval.
- Let your medal stickers do their job. Your medals let you flaunt your victory on your bottles.
- Winners get showcased and promoted in BTN's UK consumer drinks magazine.
- Winning a medal can get you featured in The business drinks journal On-Trade, which focuses on UK restaurants, bars, pubs, and hotels.
- Winners of the London Wine Competition will be given a Gold, Silver, or Bronze award and some special awards depending on their category. The competition will also support a solid client awareness campaign through social media and wine comparison applications.
You can take a look at the full list of winners on the London Wine Competition's official website.