2023 Winners
London.
March 20 & 21
Announced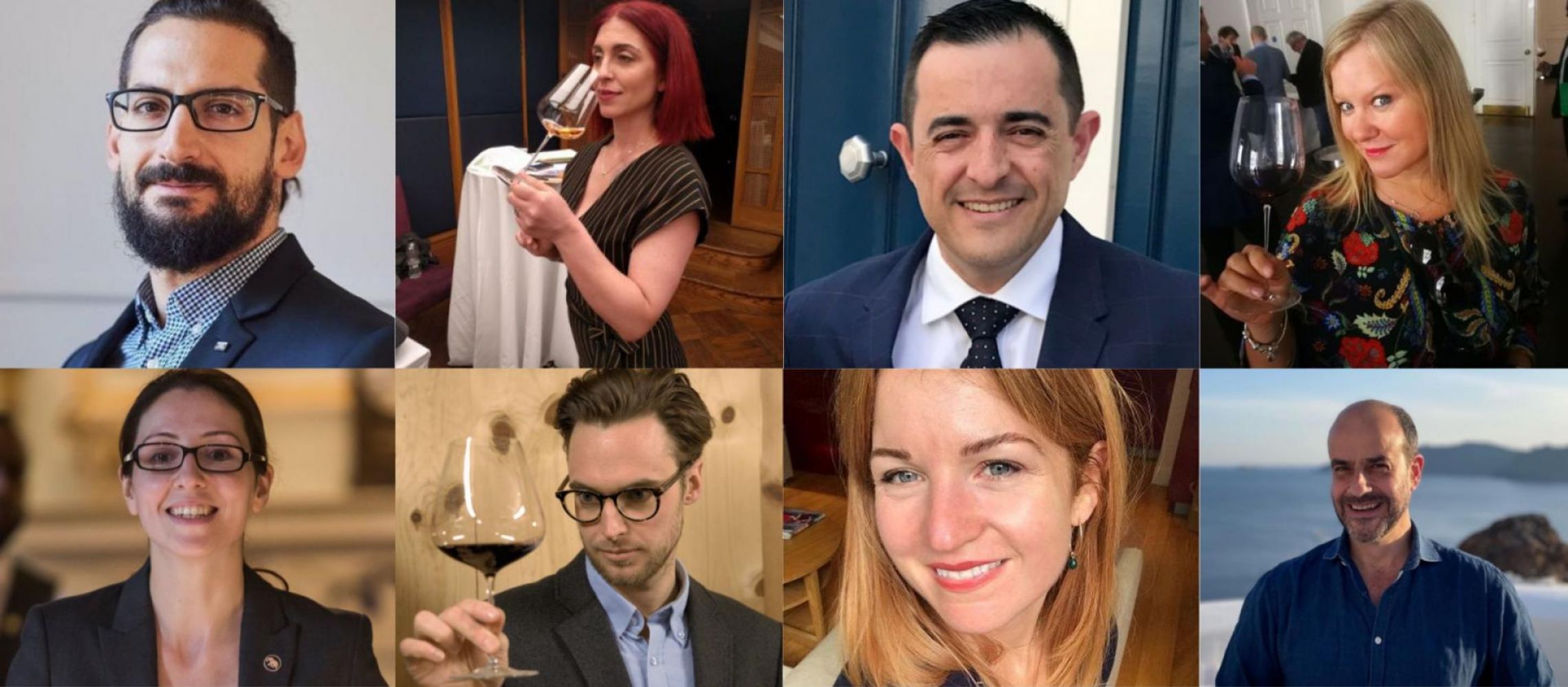 Top Judges for London Wine Competition
Top sommeliers and buyers sign up to judge London Wine Competition.
As the entry process for the London Wine Competition closes on February 22 here are the wine industry professionals lined up to judge them. You can enter here.
Any drinks competition is only as good as the judges and the judging process behind them.
This is why since it was launched six years ago the London Wine Competition has worked hard year by year to build up a network of professional judges that each have direct wine-buying responsibilities and are responsible for deciding what wines are listed by the businesses they work for.
[[relatedPurchasesItems-38]]
Wine trade professionals know what it takes for a wine to make it on a list and then stay there. Judging panels made up of top sommeliers, leading wine buyers, merchants, importers, suppliers, and Masters of Wine.
The 2023 London Wine Competition is to judge by
Joseph Arthur: Senior Wine Buyer at Marks & Spencer
Angelo Altobelli: Beverage Manager at Dinings SW3
Federico Antonio Moccia: Head Sommelier at 67 Pall Mall
Daniele Arcangeli: Certified Sommelier from the Court of Master Sommeliers Europe
Vincenzo Arnese: Head Sommelier at Alain Ducasse at The Dorchester
Dario Barbeto: Head of Wine Department and Training at Individual Restaurants
Wayne Baxendale: Head Sommelier and Wine Hospitality
Jonny Tyson Beecher: Assistant Head Sommelier at La Trompette
Lorenzo Beltrame: Head Sommelier for Santo Mare Restaurant
Beatrice Bessi: Head Sommelier at Chiltern Firehouse
Claire Blackler MW: Owner of Claire Drinks and Master of Wine, Wine & Spirits Educator and Consultant
Beverley Blanning MW: Educator & Presenter
Alessandro Bonazzi: Wine & Spirits Buyer at Whole Foods Market HSK
Beans Boughton MW: Master of Wine and Buyer at Alliance Wine
Filippo Carnevale: Head Sommelier and Wine Buyer at Amethyst Dining, London
Biagio Castaldo: Restaurant Head Sommelier at Maison Estelle
Salvatore Castano: On Trade Advisor & Assistant Wine Buyer at Friarwood Fine Wine and Best Sommelier of Europe & Africa ASI 2021
Michele Cortese: Sales Account Manager at Berkmann Wine Cellars
Giuseppe D'Aniello : Head Sommelier and Wine Buyer at The London EDITION
Christopher Delalonde MS: Head of Wines at Hakkasan Group
Richard Dennis: Commercial Director, Watermill Wines Ltd.
Yves Desmaris MS: Master Sommelier and Head Sommelier at Royal Automobile Club
Eugenio Egorov: Head Sommelier and Wine Buyer at The Stafford London
Michele Fazari: Head Sommelier at Four Seasons Hotels and Resorts
Ramiro Fernandez: Head Sommelier and Wine Buyer at Midsummer House Restaurant
Miguel Angel Gomez Cabrera: Head Sommelier at The Clove Club
Will Hill: Wine Buyer and Merchandiser at Honest Grapes
Georgios Iordanidis: Head of Wine at Annabel's, The Birley Clubs
Martin Kleveta: Assistant Head Sommelier at HIDE
Marco Laccarino: Head of Wine At Berkeley at Maybourne Hotel Group
Matthieu Longuere MS: Wine Development Manager at Le Cordon Bleu
William Lowe MW: Co-founder & Master Distiller at The Cambridge Distillery
Andre Luis T Martins: Head Sommelier & Wine Buyer
Svetoslav Manolev MS: Fine Wine Manager at Berkmann Wine Cellars
Peter Mitchell MW: Wine Director at Jeroboams Group
Matteo Montone MS: World best young sommelier 2019 Chaine de Rôtisseurs, Wine Director at Edition, London
Sara Muirhead MW: Wine Consultant
Roberta Neave: Category Buying Manager at Wine and Soft Drinks at Star Pubs & Bars
Joanna Nerantzi: Head Sommelier at Canaves Oia Resorts Santorini
Antonio Palmarini: Sommelier at Beaverbrook Townhouse, London
Daniele Palomba : Head Sommelier at Annabel's
Stefano Pasqual: Head Sommelier at Gordon Ramsay Group
Richard Perugi: Key Account Manager at Raventós Codorníu
Emanuel Pesqueira: Head Sommelier at Restaurant 1890 by Gordon Ramsay
Adam Porter MW: Master of Wine
Loris Propedo: Wine Buyer at Mondial Wine Ltd
Michael Raebel : Owner and Sommelier at Villa Münchbach Lüneburger Heide
Adam Ramic: Head Sommelier & Wine Buyer at The Lanesborough
Kathrine Larsen Robert MS: Premium Wine Ambassador at Enotria Winecellars Ltd
Stefano Rossomando: Business Development Manager at Oeno Group
David Round MW: Head of Wine at Pix, Director at Big Fish Little Fish
Mattia Scarpazza : Wine Podcaster & PR and Advertising Strategist at Looking into Wine and Head Sommelier at Petersham Nurseries
Elena Serban: Head Sommelier and Buyer at ZUMA Restaurants
Chiara Sieni : Assistant Manager at Rise & Vine
Julio Sierra: Head Sommelier at D&D London
Savvas Symeonidis: Head Sommelier of Oblix at the Shard
Lorenzo Tonelli: Maison Estelle Club Deputy Head Sommelier at Maison Estelle and Estelle Manor
Valeriya Toteva: Assistant Head Sommelier at Hilton Hotels & Resorts
Adriana Valentini: Head of Beverage at Oxford and Cambridge Club
Demetri Walters MW: Wine Consultant, Educator & Presenter
Eric Zwiebel MS: Executive Head Sommelier at Summer Lodge hotel and Red Carnation Group.
How to enter
The entry process for the London Wine Competition ends on February 22. Here's how to enter:
For London Wine Competition
1. Register here to create your account.
2. Login with your details. Complete your company profile.
3. Enter the details of wines that you want to enter in the competition.
Cost to enter: £120 per product
Quantity Discount
4 to 9 entries: 10% discount
10 to 14 entries: 15% discount
15 or more entries: 20% discount