Early Deadline
December 20, 2023
Enter Now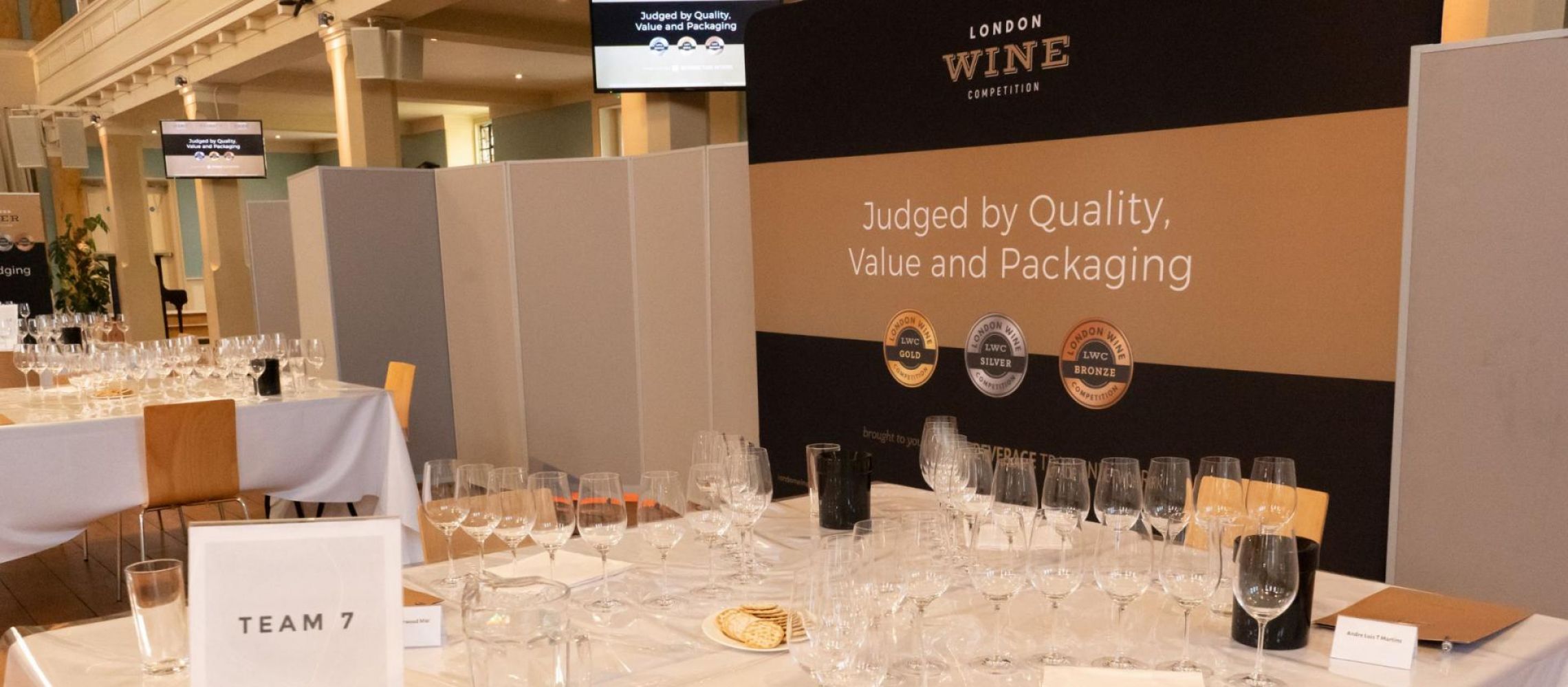 How London Wine Competition can put your wine brand in the spotlight
Step up your marketing game in 2023 by enrolling your wines in the London Wine Competition.
This year, as you discuss the marketing strategy for your wine brands, and you're considering enrolling your wines in a competition, let us show you why winning at the London Wine Competition matters for a wine brand.
The London Wine Competition over the last 6 years has built itself into a prominent name in the UK based on the meticulous levels of quality the competition abides by.
This entails -
1) Working with judges with current commercial buying responsibility.
2) Working with some of the UK's top trade buyers.
3) The threefold criteria of quality, value, and packaging.
Due to this commitment to quality, UK's trade buyers peruse the winning list of the London Competitions when considering products to add to their shelves and portfolios. That is why it matters that you have your brand's name on the coveted list of London Competition winners.
We know you've worked hard to create the finest wine, with a label that tells your story. You are trying to translate that story and build a successful business with your brand and heartfelt work. Give London Competitions a chance to take that story a step further and render it to the trade. A medal from the London Competitions will speak volumes about the results of your endeavours and expertise.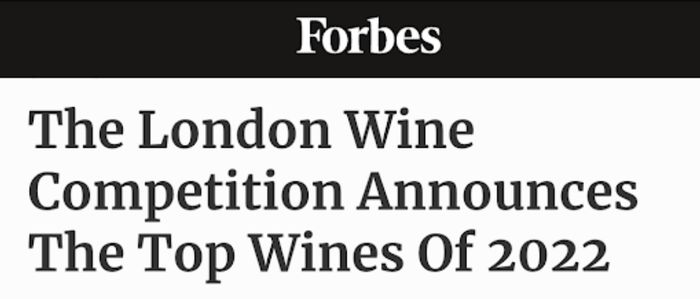 London Wine Competition Winners in Forbes
Rather than being lost amongst the thousands of brands entering the market every year, you get a chance for your brand's name to be in the eyes and minds of trade buyers and consumers. It takes brands years of hard work to slowly work their way up and get a consistent stream of orders. You get a leg up when introducing your brand to retailers and distributors with a mark of excellence won from the London Competitions.
When you place your products on retail shelves, you may use the shelf talkers provided by London Competitions with professional tasting notes. With a medal sticker from London Competition on your bottles, consumers are more likely to pick up your bottle than any others.
Restaurant and bar menus carry the London Competitions logo for winning brands indicating a higher quality product, one that has been approved by the experts, encouraging patrons to pick your wine from the list.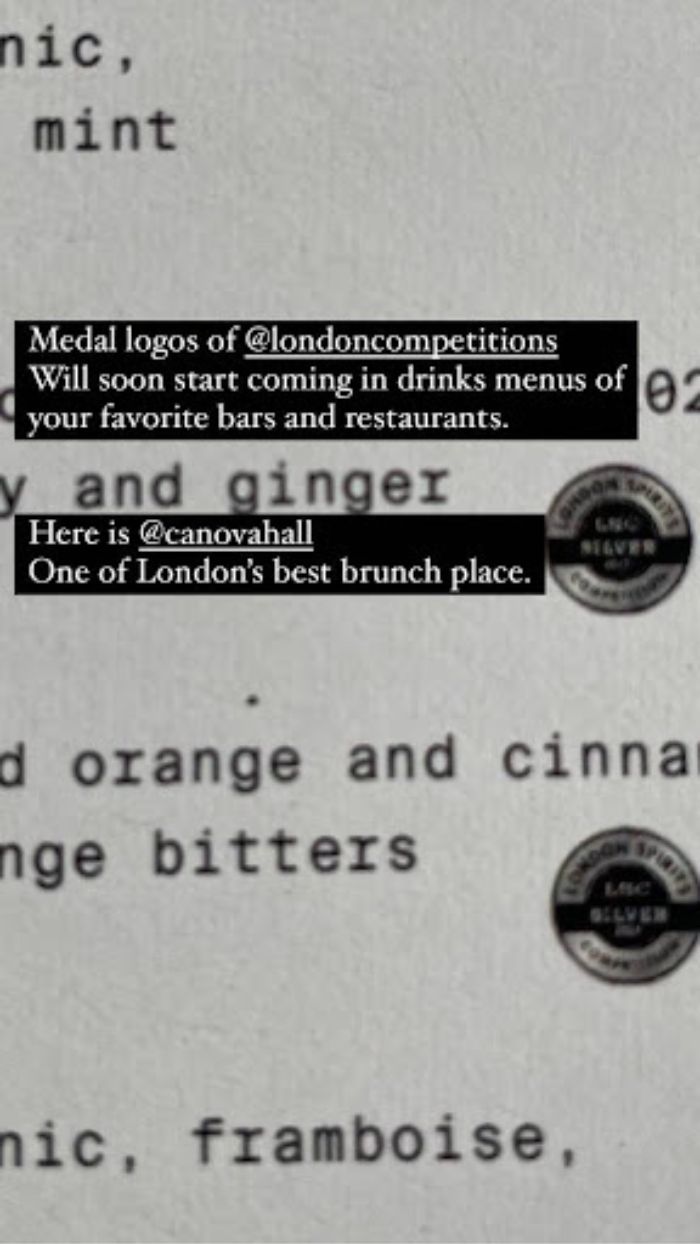 Canova Hall in Brixon, one the best breakfast places in London shows London Competition logos with cocktails that have the brands that won.
All this adds up to the credibility of your brand, not only from you but from experts who vouch for it. Trade buyers and consumers know that they are holding a product of exceptional quality in their hands if it has a medal from the London Competitions.
The London Competitions also work hard to promote their winners all year round. They will mention your brands on their multiple media assets, social media channels, and Youtube channel. This target both, the trade and consumers. You may provide your brand's story and marketing material to create a compelling feature about your brand.
[[relatedPurchasesItems-38]]
You may hold your new win with pride as you talk about it on your brand's website, social media channels, and at events promoting your brand. You may readily reach out to local media and press with news of your win and get the word out. With all this and more, London Competitions is the one competition of relevance for your brand's marketing strategy.