2023 Registration
London,uk
March 20 & 21
Closed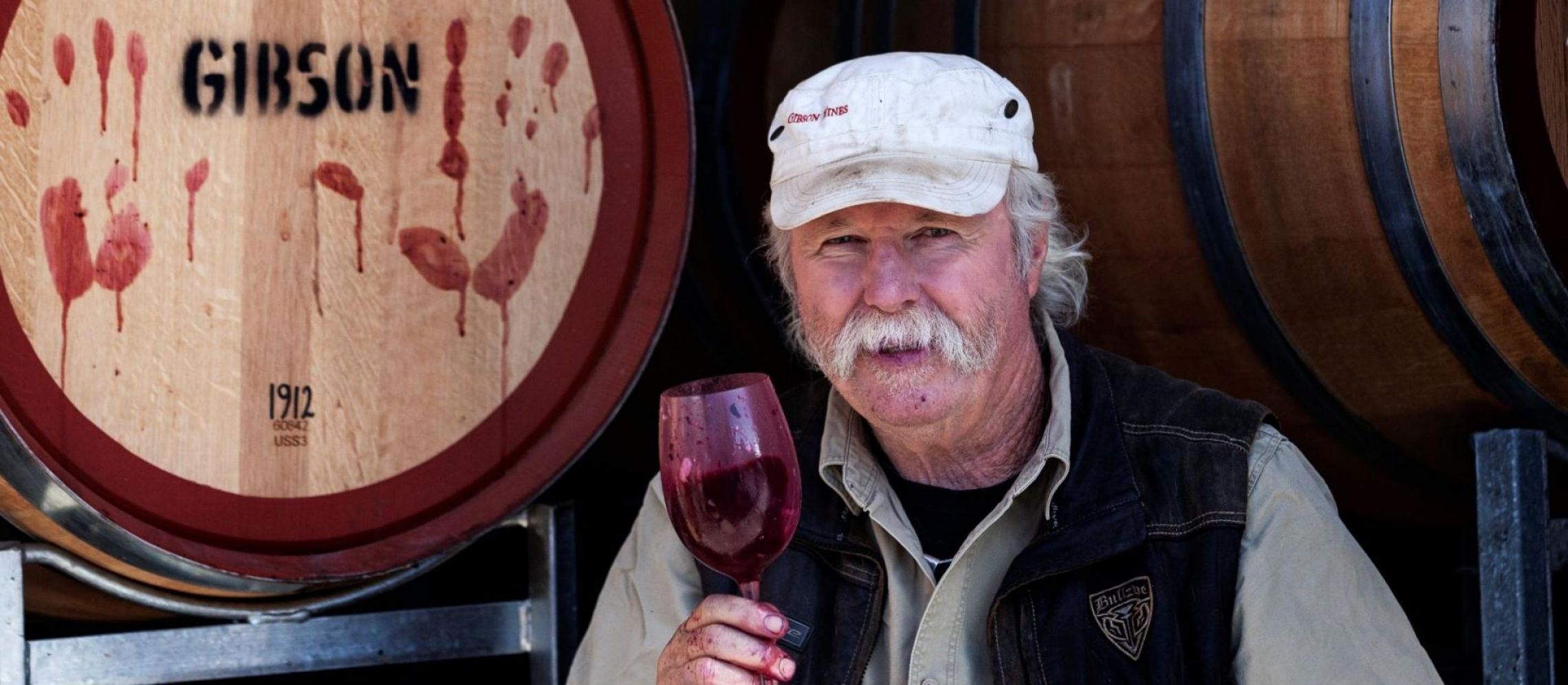 Gibson Wines' Dirtman Scoops Top Prize for His Shiraz
Gibson Wines has just scooped the award for best varietal at the London Wine Competition for its Reserve Shiraz 2019, impressing the judges with 95 points.
When the owner of a winery is known as The Dirtman, there's a good chance that he will have a close relationship with the land, and that's very much the case with Rob Gibson, founder, viticulturist, geologist and winemaker at Gibson Wines in Australia's Barossa Valley.
With a five-acre plot situated in Light Pass in North Barossa, 280m above sea level, the winery produces Merlot, Cabernet Sauvignon and Fiano. They also have an old vines vineyard in Eden Valley, Burke's Hill, planted to Shiraz and Riesling.
Established in 1996, Gibson's winemaking philosophy, which is shared with his wife Ane and son Adam, is deeply rooted in understanding the relationship between vineyards, their growth cycle and maximising the intensity of flavours in the resulting wines, and his deep passion for winegrowing and geology led to his nickname.
And that passion has paid off, as Gibson Wines has just scooped the award for best varietal at the London Wine Competition for its Reserve Shiraz 2019, impressing the judges with 95 points. This was the 14th vintage of the Reserve Shiraz, but the winery's first entry in the London Wine Competition.
"Receiving the news that our little winery in the Northern reaches of the Barossa has taken out the Best Shiraz/Syrah of show is incredibly humbling," said Gibson. "South Australia, and particularly the Barossa, is home to some of the world's most renowned Shiraz expressions, so there is an immediate sense of fulfilment when judged as a standout from within our own viticultural neighbourhood. Add to that the international benchmarking that comes from a competition with global wine region representation, and it's even more sweet."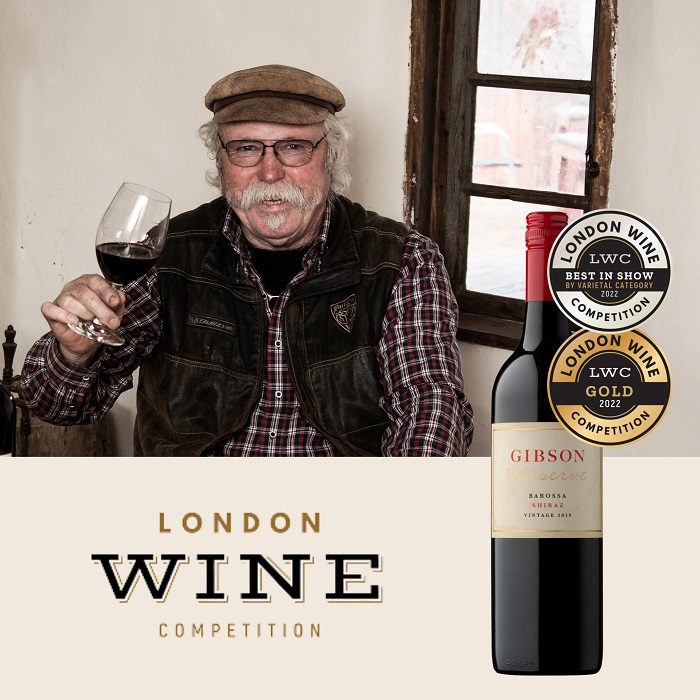 To receive the Best of Varietal Category award really is testament to many years of effort with our growers, in our vineyards and the winery."
Gibson says that ultimately, the most important factor in producing award-winning wine is what's in the bottle. "Right across the range of our red wines, is all about the comfort factor. We do not shy away from the generosity of flavour which the Barossa Shiraz can so confidently express. The 2019 Reserve Shiraz melds this comfort factor with a complexity that comes from blending over 30 individual parcels from all compass points of the Barossa region. We'd like to think the wine stands out on flavour curiosity and generosity."
And Gibson believes that recognition from the London Wine Competition is particularly valuable, as not only is the wine judged on their sensory elements, but are also benchmarked on other factors often ignored in other competitions.
"The combined criteria of quality, value and packaging criteria that the London Wine Competition employs to determine award winners really does frame the assessment of wines through a real-life consumer perspective. That's a really interesting way to approach wine assessment."
The London Wine Competition, now in its fifth year, is internationally recognised and judged by a top team of industry experts with an impeccable pedigree, who have been selected for both their deep knowledge and extensive experience. They comprise a panel who have direct current responsibility for drinks buying with this year's competitions seeing several new judges added to the already impressive panel that the organisers, US-based Beverage Trade Network (BTN), have put together to assess the big increase in entries this year.
The judging panel include a number of MWs including Peter Mitchell, MW and wine director at Jeroboams; Tim Tiptree, MW and international director of wine at Christie's; MW at Berry Bros &. Rudd; and David Round, MW and director at Big Fish Little Fish; Judges also include a wide range of top bartenders, owners, and managers from the hospitality, retail and wholesale sectors with representations from Dukes Hotel, the Connaught Bar, Soho House, Gleneagles, the Goring, Sofitel, Browns Hotel, Annabel's Club, Petersham Nurseries and the Ritz, to name just a few. With such a prestigious lineup of judges who demand the very best in their professional lives, the judging process is extremely rigorous.
Back in the Barossa, and after the excitement of bagging a Gold medal, Gibson says he is planning on bringing his wines to the UK market as soon as possible, when he is able to find an "appropriate" partner, who fits in with the company's philosophy and aspirations.
We're currently exploring options with fine wine partners who have a fundamental belief of quality over quantity. We also have plans to further develop our small Cellar Door and homestead in Light Pass in the Barossa."