2023 Winners
London.
March 20 & 21
Announced
Finest Four for Italian Winery Velenosi Vini
Four wines from Italian winery Velenosi Vini among those awarded at the 2018 London Wine Competition
The Velenosi Winery was born from the aspiration of finding the perfect harmony between wine taste and color. Velenosi Vini was founded in 1984 by entrepreneurs Ercole and Angela Velenosi. They combined traditional craftsmanship with advanced technology, reinterpreting the winemaking processes with their creativity. In 2005, with the arrival of Paolo Garbini, the winery underwent expansion and now brings the scents and character of the Piceno territory through wines of inimitable character.
These wonderful wines from Velenosi Vini were among the medal winners at the 2018 London Wine Competition: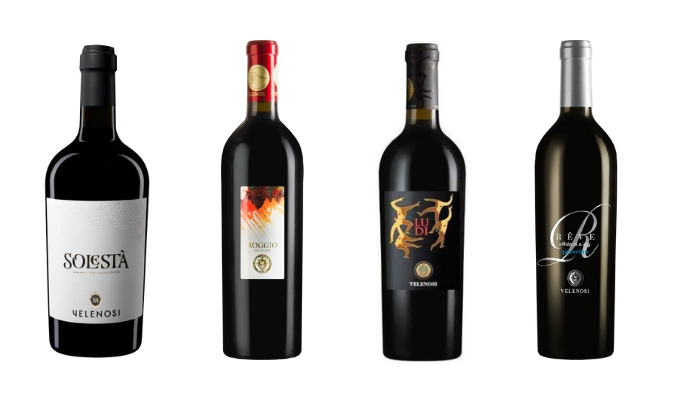 Offida DOCG Rosso- This beautiful wine was among a distinguished class of gold medal winners with an overall score of 90 points. A bold and structured red wine, the Offida DOCG Rosso has a great structure with lot of ageability. At the nose, it is profound and mature with notes of black fruit, liquorice and a subtle undergrowth note. The palate is full with upfront yet refined tannins that are supported with a lingering freshness.
ROGGIO DEL FILARE- With a score of 83 points, the ROGGIO DEL FILARE was awarded a silver medal. A bright and brilliant red wine, the wine is intense and complex at the nose with notes of dark and ripe fruits like plum and blackberry. At the mouth it is fruity and spicy and has a velvety pulp. The wine's warm, persistent, harmonious and full-bodied taste makes it a distinct and charismatic wine. The ROGGIO DEL FILARE has a bright ruby red color with light garnet reflections.
Reve, Offida DOCG Pecorino- This wine was also awarded a silver medal after scoring 79 points from the judges. Bright straw yellow in colour, the wine also has evident golden reflections. At the nose, it has intense notes of white flowers and ripe fruit followed by vanilla and one can also identify balsamic perfumes. The taste has great structure and persuasive opulence and is engaging, penetrating and very persistent.
Solesta- The Solesta was also among the silver medal winners at the competition with an overall score of 78 points. The wine has a ruby color with garnet red highlights. The nose is intense and complex, consisting notes of red fruits in jam and wide spiciness. The tasting notes contain black currant, cherry, black cherry, tobacco, liquorice, cinnamon and nutmeg. This gives the wine and full and warm taste making it decisive and harmonious at the same time.
Everything about the winery, right from the wines to the vineyards are dedicated towards bringing a distinctive flavour to the wine drinkers, the flavour unique to their region. Through their wines, the winery wants people to know about the Piceno tradition and make wines that imbibe this unique character.