2023 Registration
London,uk
March 20 & 21
Closed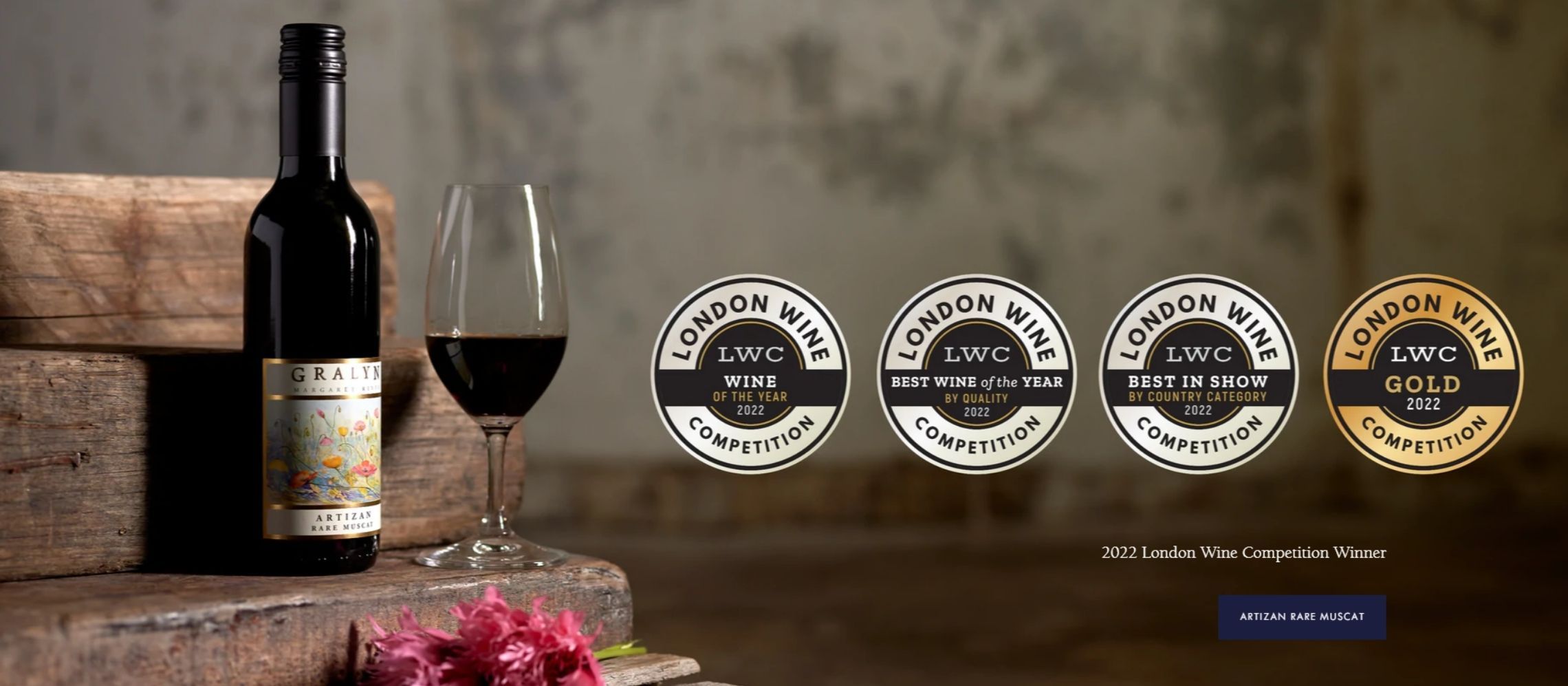 Australia At Its Best, Wins The Best Quality Wine of the Year at the 2022 London Wine Competition
Gralyn Estate Artizan Rare Muscat, Australia, secured the top score in value with 97 points and a gold medal at the 2022 London Wine Competition.
The results of the 2022 London Wine Competition are out. After several days of intensive tasting, testing, head-scratching, and pondering, the judging panel of one of the country's top international wine competitions has reached its verdict, and the winners of the 2022 London Wine Competition have been announced.
Gralyn Estate Artizan Rare Muscat, Australia, secured the top score in value with 97 points and a gold medal at the 2022 London Wine Competition.
Gralyn Estate Artizan Rare Muscat is a fortified dessert wine produced by Gralyn Estate, Margaret River, Australia. This non-vintage wine is made using a solera system, which involves blending casks of varying ages of wine. The youngest wines are blended into a series of casks that contain progressively older wine, resulting in consistent, high-quality wines that share some of the oldest material. These wines are a blend of several years and do not have a vintage date. This limited edition carries the stamp of a true Artizan — handcrafted and one-of-a-kind. The label, which has original artwork by Merilyn Hutton, also reflects these qualities.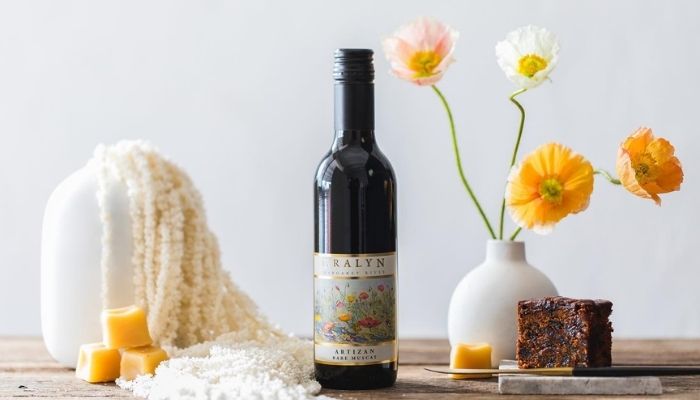 Source: Gralyn Estate
Gralyn Estate Artizan Rare Muscat won the Best Wine of the Year by Quality and across three more categories. This wine was also awarded the Gold Medal with 92 Points, Best in Show by Country, and Wine of the Year.
The tasting notes of this winning wine at the 2022 London Wine Competition read, " Rich, dense character with good acidity and pronounced aromas of toffee, raisins, candied fruit, chocolate, mocha, and dates. Generous palate with notes of toast, caramel, and raisins and a complex long finish."
Country of Origin: Australia
Wine Type: Fortified dessert wine
Grape Varietal: Muscat
Alcohol Content: 18 % Vol
It takes a lot to win big at the London Wine Competition. No wonder the 2022 London Wine Competition saw a wine that checked all the boxes grab the title of the Wine of the Year.
Some of the country's Wine Trade Buyers, Sommeliers, Master Sommeliers, and Masters of Wine gathered at the St Mary's Church in London's Marylebone, sniffing, swirling, and spitting their way through a vast array of wines.
Announced on April 5th, the gold, silver, and bronze recipients of these much-coveted and highly prized awards come with the assurance that a top panel of wine experts with a variety of different backgrounds who have amassed their considerable experience in the trade have singled out those wines they deem to be the very best in class.
Not only were the wines judged on their flavour and taste, but also on their packaging and sheer marketability. After all, there is little point in stocking wines that consumers are going to ignore – they have to be commercially viable, and this gives trade buyers an enormous advantage to know that a particular award-winning wine comes with the seal of approval from the London Wine Competition. And, of course, the awards also give the average consumer, who typically finds shopping for wine intimidating and bewildering, a steer on what wines offer quality at a fair price.
This year's judges comprised some of the great and the good from the wine world, including Master of Wines Peter Mitchell, Claire Blackler, and Barbara Drew, as well as Sommeliers and Wine buyers from top names in the hospitality sector such as Gordon Ramsay Group, The Dorchester, the D&D Group and Goodman Restaurants, while the wholesale and retail sectors are represented by individuals from Selfridges, Berry Bros & Rudd, Franklin's Wines, and Enotria Wine Cellars to single out just a few.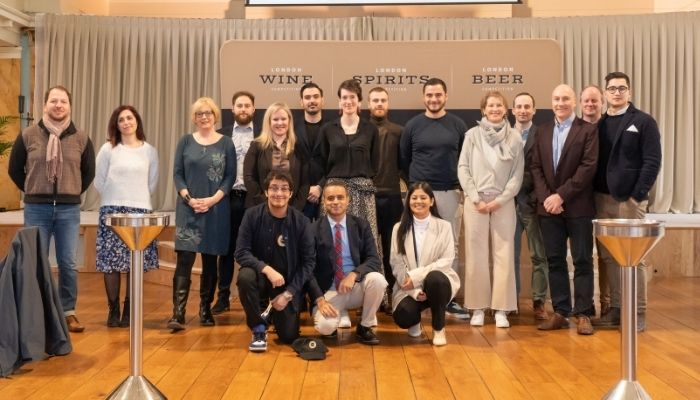 Richard Dennis, sales director at Prosecco brand Della Vite and formerly of Benchmark Drinks, has just judged the competition for the third year and says there was a broad swathe of wines of differing qualities up for judging. "There was quite a range in quality from the entries I reviewed this year, which can be exaggerated when emerging producers such as Azerbaijan are in the mix versus Italy and France, for example," he points out. "From our range, there were some really impressive, more modern, fruit-forward styles of Pomerol, which was good to see. I think it's really important that all the established wine-producing regions adapt to cater for new generations of wine drinkers.
As for the top wines by varietal, Australia's Gibson Reserve Shiraz 2019 was judged the best in class, while the winning Merlot was awarded to Italy's Le Bastie Rosso. The most outstanding Saperavi went to Georgia's Mukuzani 2018, while the top Cabernet Sauvignon was given to Australia's Moss Brothers Moses Rock 2019. The best Tempranillo was won by Spain's 2019 Digma, and the leading Pinot Noir went to Australia's 2019 Levantine Hill Estate. Amongst the white grapes, the top Chardonnay went to Australia's 2019 Ross Hill Pinnacle, while the top Sauvignon Blanc was awarded to Spain's Sot del Cel 2020.
The Winners
Best Wines by Varietal:
Shiraz - Gibson Reserve Shiraz 2019, Australia.
Merlot - Le Bastìe Rosso 2012, Italy.
Saperavi - Mukuzani 2018, Georgia.
Cabernet Sauvignon - Moss Brothers Moses Rock 2019, Australia.
Chardonnay - 2019 Ross Hill Pinnacle Chardonnay, Australia.
Tempranillo - Digma 2016, Spain.
Pinot Noir - 2019 Levantine Hill Estate Pinot Noir, Australia.
Sauvignon Blanc - Sot del Cel 2020, Spain.
About the London Wine Competition
The London Wine Competition is an international wine competition organised by Beverage Trade Network. The competition seeks to recognise, reward, and promote wine brands that have successfully created products that meet all three criteria: quality, value, and packaging. The competition acknowledges that for a wine brand to earn a spot on a retailer's shelf or a restaurant's wine list - and then crucially, stay there - it must be marketable and consumer-driven and serve excellent quality.