2023 Registration
London,uk
March 20 & 21
Closed
Wine: a memory in time
Miguel Gomez rightly believes that wine is related to memories. The most simple wine tastes delicious in the correct place with the right people
Where do you currently work?
Louie Restaurant, London.
Tell us more about yourself
Sommelier, Metalhead, Biker, Stoic & Poet. I truly believe a great Sommelier is a curious person. Great wines thrive in the most inhospitable locations; I do believe people also do.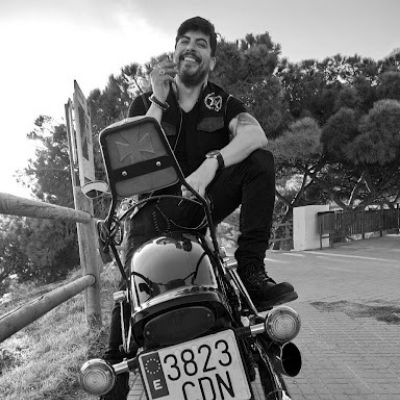 Miguel Gomez, ead Sommelier at Louie Restaurant London
Why did you want to become a sommelier?
Since childhood, I remember opening a bottle of wine as a truly exciting event back home. My father was a great wine lover, nothing pretentious as he is still doing it. Once I started working in restaurants, I did look up to those guys, well mannered, well-spoken. The Sommelier seemed to be knowledgeable and always in control of the situation.
How according to you has the role of the sommelier evolved, especially now during Covid times?
We have seen a certain lack of Sommeliers over Covid times. Here in London particularly, there's fierce competition among revenues in London and every single restaurant thrives to get the best individuals working to represent them.
What are some of the most important skills for a sommelier to have?
Charisma, commitment and passion. You can teach skills and knowledge.
What do you look for when you plan to buy wine for your business?
I like to have a mixture of Classic and Newcomers. The Sommeliers are storytellers, therefore our selection should tell a story. Your palate always plays a role indeed, but you should be looking up wines that are expressive and take some risks.
Your favorite places to enjoy great wine in London?
Sager and Wilde, Barrafina, Taberna do Mercado.
What is your approach to matching food and wine?
Food and wine pairing is perhaps the most difficult thing to understand, also is very subjective according to costumes and preferences. I try not to be patronising, however, my curiosity led me to a dangerous path. The Art & Science of Foodpairing from Peter Coucquyt and Bernard Lahousse is right now my new institution in food and wine pairing.
If you had to pick one red and one white wine as your personal best, which wines would they be?
I honestly do not believe in personal best, there's many wines who make a great impression. However today I did remember these 2 beauties which I would like to taste again. White: 2017 Cartuxa Pera Manca Branco Evora. Red: 2000 Amarone della Valpolicella Classico Selezione Giuseppe Quintarelli.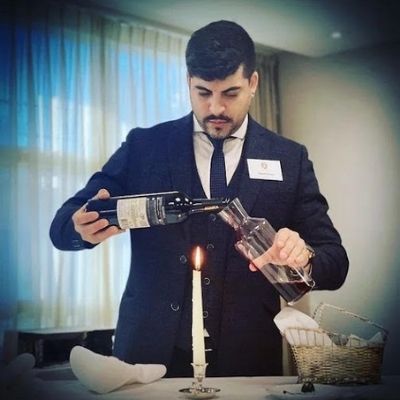 What's the best part of your job?
To be honest, I like many aspects of the life of a Sommelier. Being able to keep learning every day is the best. Travelling, meeting people, the rush of the busy service…
What are 5 challenges you normally face in your job and how do you tackle these?
The number of hours we do invest per day is one of the most challenging aspects. Managing the stress levels in a healthy way is a must. I try to keep a healthy style of living outside with plenty of gym outside and a good diet.
Any favorite food and wine pairing suggestions for London drinks enthusiasts?
One of my favourite late finds is Oyster with diced watermelon, where those subtle hints of orange and geranium balance the racy, salinity of the oyster. A great pairing with a Riesling, especially the Kabinett from J.J Prum in Mosel, Germany.
Any tips for wine brands trying to grow in on-trade and how they can help sommeliers?
Know your product in detail, be humble and honest.
Please explain your weekly tasks, going in detail about what all you do.
My weekly routine starts with stock take, followed by a Manager meeting, profiling the week and highlighting the challenges we will have ahead.
Keeping the wine list updated and dealing with supplier meetings is another important task. I always like to dedicate a bit of time at the beginning of the week for the Sommelier team and develop our Juniors. It is amazing how much people will give you back if you spend time with them
What's your personal career goal? And how are you investing or planning to get there?
Be careful of goal destinations, Covid taught us to live day by day and be grateful. That being said, I would like to continue my studies with the Court of Master Sommelier, finish my Diploma of WSET and ride my beautiful Yamaha Dragstar 1100 Classic again, that is left back in Spain.
Give us one good story that you remember of a customer and you.
A young couple just asked me for a Loire Valley red wine, they had a trip a couple of years back with a great memory. I told them indeed I got the same wine listed here, unfortunately won't taste that great. Wine is related to memories, the most simple wine tastes delicious in the correct place with the right people