2023 Registration
London,uk
March 20 & 21
Closed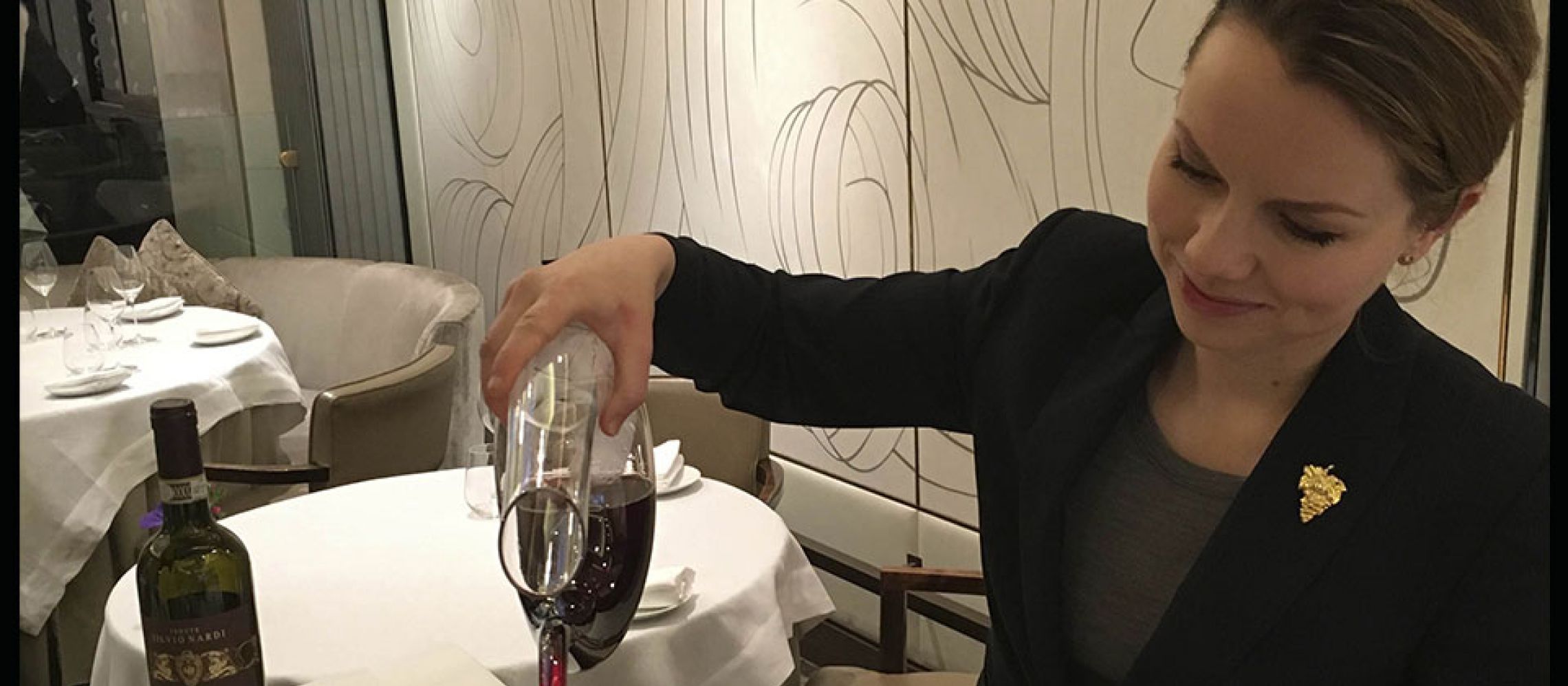 What Makes a Good Sommelier
Get insights from Anna Botting on what it takes to be a good Sommelier.
Anna Botting is a Head Sommelier in Five Fields Restaurant is one of London's Michelin star restaurants. They also describe it as having an 'excellent wine list'. As well as the list curator, Anna is also a London Wine Competition Judge.
What is the role of a sommelier in your opinion?
Anna: There is a distinct difference between Head Sommelier and Sommelier.
As a sommelier then you are on the floor, whereas as a Head sommelier you are creating the vision.
A sommelier working the floor is making sure the correct advice is given and listening carefully to and understanding the guests' requirements.
Sommeliers are required to serve the guests at that particular moment in time. You have to be very open and approachable, know your wine list and be honest especially in the area of mature and rare wines. It is an area that none of us is able to taste enough.
Maybe not read the guest but just talk to them!
Tell us about the role in Five Fields? Are there any quirks, differences in points of interest?
Anna: Taylor's (Bonnyman – Five Fields Chef Patron) cooking is complex. It is British and much is from our garden. So there are many tweaks and changes at short notice so creativity and agility are important.
The freshness and Britishness adds an extra dimension, which is unusual. It allows us to include different grape varieties – natives and overlooked or lesser known appellations. I like to work with natural wines and those makers who intervene as little as possible.
These elements add texture and a spherical feel to the food and wine follows this line.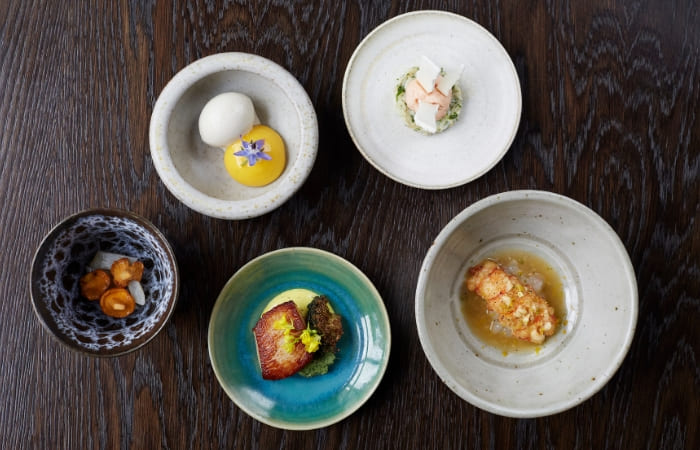 What personal qualities do you require to be a sommelier?
Anna: Good communicator definitely – you need to be one of those people who like talk ting to people.
Smiley – that helps - and a good sense of humour.
A level of diplomacy.
Able to listen and generally a more open interested and intrigued person about the outside world. It is all about the conversation with people.
If naturally shy then you will have to work on your guest engagement.
You have to engage guests so a wider experience helps. Geography, history travel are just examples of topics that will crop up. You have to go beyond wine and food.
Where did you start with wine education?
Anna: I was working on a private yacht and the owner had an extensive selection of wines. I started to read about them and a chance to try them. It was intriguing and so I signed up for the first level of wines and spirits. From there I went straight to the Diploma.
It was intriguing and fun. The wine has a great historical and cultural background, which I enjoy. It's a fascinating area.
Is the role of sommelier confined to just wine?
Anna: Not really. The beverage programme is so good. When you see the best UK Sommelier competitions asking about the other areas, even different types of mineral water.
The diversity of alcohol and non-alcoholic beverages are a very important source of revenue. There are a number of guests who don't drink alcohol, which can be overlooked, because of the diversity of the other side.
I love whisky - it's a category that I like to use. Spirits matching different dishes especially at the end of the meal – like the cheese board. Fun!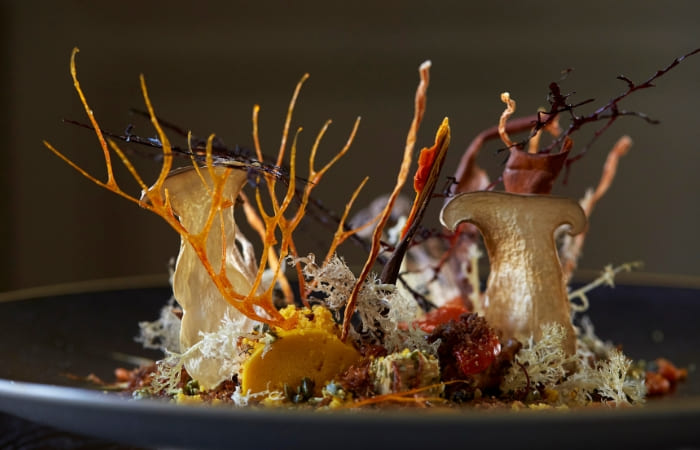 Is there a career path beyond the sommelier?
Anna: Maybe I should ask myself that question! J
But seriously the biggest challenge is to move from Sommelier to Head sommelier because we don't get a chance to train to be a manager. All of a sudden you are responsible for training, the people themselves and so many other areas. You become an accountant managing stock and an excel expert.
This opens up the area to the very different diverse areas of the trade. I know sommeliers that have become winemakers, writers, the Dark-side (sales reps), the importing side.
The skills of the role depending on your personality.
Many people who are sommeliers get to the high level of service, but then just leave the career behind, so its good to provide the development.
How do you know yourself? We all have a gift and the role gives you a lot of contacts that you can turn it into something.
Is wine still basically all about Shiraz, Chardonnay, Pinot Grigio, Merlot or has it moved on?
Anna: Oh god no. That's what you do when you put these on by the glass and say 'I don't want to speak with you anymore'. At Five Fields we are just about to put on Cabernet Franc Organic Carbonic Maceration from Mendoza on by the glass. For many people that means – wow that's a lot of surprises.
Giving people different perspectives. We live in the golden age of the wine. 10 years ago people laughed at wine from China but now it's a different matter. In another 10 years China – we'll see.
Wine is coming back to natural styles, having been through an industrial stage. We now have Orange Wine, Organic, Natural and it's good that we are going back to basics.
Tell us about the latest trends – English Wines, Prosecco, Australian Italian varieties?
Anna: A trend is an interesting idea in wine.
Reflecting on Five Fields there is much more open experimentation. The first rule of where we work is that if the wine is by the glass or on the tasting menu then give people a taste. If they are happy with it they stay with it, if not we exchange it for something new.
People are much more open. We have reached this level where so long as it tastes good, its fine. Previously they had so much of the classics they are now really focused more on what is in the glass and how it tastes. You don't see so many people drinking by the label.
You see things like cider coming into the picture.
Will Alexa ever replace sommeliers?
Anna: If it does I have another plan for a different job, so I am quite happy.
If Alexa does take over then I look forward to the feedback on Trip Advisor.
What tips can you give for the aspiring or new sommelier?
Anna: Try as many wines as you can.
When you meet producers than just put your head down and listen. Don't be quick to share your opinion. There are some younger sommeliers who jump in with the opinion. I say listen – great wines come from all over and their makers all have different experiences, which we can learn from. You have to experience as many styles as you can.
It is crucial what the producers say, and it is amazing what you can learn from them.
Explore the world of wine. It is important to remember that small producers, this is their livelihoods and they are farmers open to the elements of different vintages and challenges. It is a very human perspective.
About The Author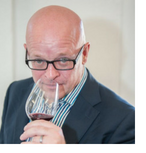 The article is contributed by Alistair Morrell a Wine Inspector, wine industry consultant, journalist and, commentator. Over 30 years as a wine business professional, Alistair shares his global knowledge, network, and experience of growers, importers, distributors and buyers.