Early Deadline
December 20, 2023
Enter Now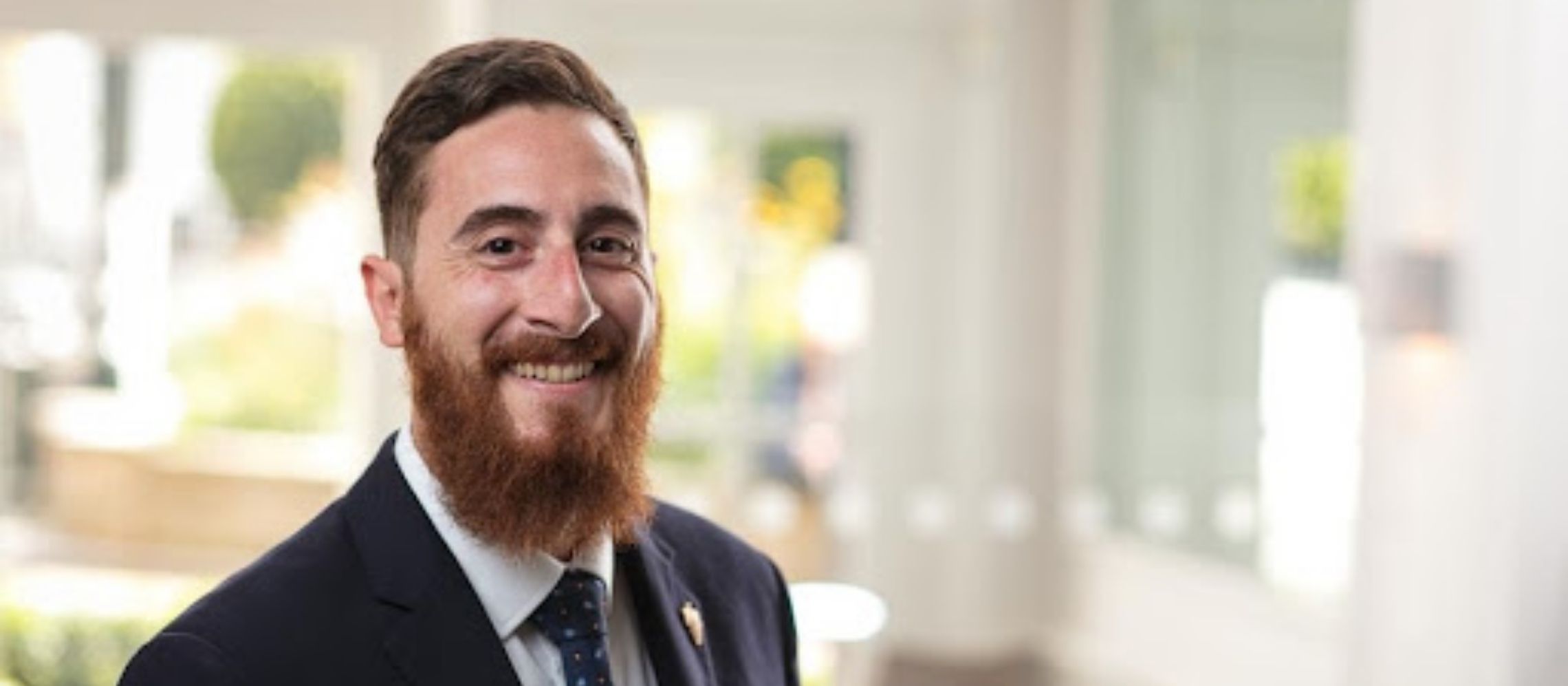 Surprising you with Wine
Nicola Perrone loves surprising guests with a wine that pairs excellently with anything you try from their beautifully curated menu
Previously a waiter at London's Le Querce, Italian-born Nicola Perrone switched to wine, starting his professional sommelier training in January 2013. After receiving his diploma later that year, he joined Gordon Ramsay's Maze as commis sommelier, continuing his studies, Perrone was officially certified as a sommelier in January 2015 by the Court of Master Sommeliers.
Having risen through the ranks to reach assistant head sommelier, he left Maze in 2016 and has since chalked up stints at both Luca in Clerkenwell and Jason Atherton's City Social and Orrery in Marylebone.
Where do you currently work?
Tell us more about yourself.
I was born in Sardinia, Italy and I moved to London in 2009. After my first sommelier course in 2014 I started my sommelier career joining Gordon Ramsay's Maze, followed by Jason Atherton's City Social, Luca Restaurant and Orrery. I am now responsible for the beverage program in Launceston Place, in Kensington.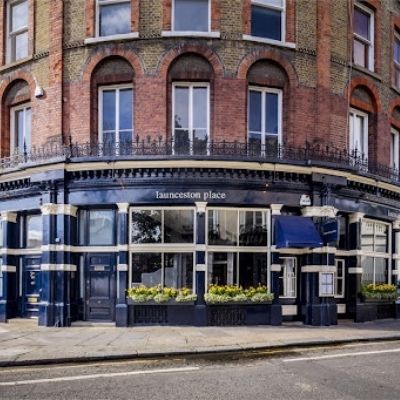 Launceston Place, A true hidden gem in Kensington.
Why did you want to become a sommelier?
Growing up I was always curious to know more about wine but I never had the motivation to learn more. Many years ago, when I arrived in London I was working in a family-run restaurant as a waiter.
The owner was a very experienced sommelier and after service we sat down and tasted some wine, from that moment I decided to do my first wine course, and after that I started to look for a job as commis sommelier.
How according to you has the role of the sommelier evolved, especially now during covid times?
Since the lockdown ended I have noticed that the guests are much more interested in the wine selection and there is an increase in sales of wine pairings. It seems a lot of people started to buy more from the local wine shops, instead of Tesco or bigger chain stores. It has been much more of a discussion with the guest rather than the sommelier choosing wine for them.
What are some of the most important skills for a sommelier to have?
Knowledge is really important, but also be humble, curious and open minded. Never being afraid to ask questions and trying new things.
What do you look for when you plan to buy wine for your business?
When building a wine list it is always important to follow the restaurant's cuisine concept first. I am always looking to find the right balance between classics and lesser known appellations and producers. It is important to guide the guest to try something different than the classic. Value for money is very important for me when buying wines.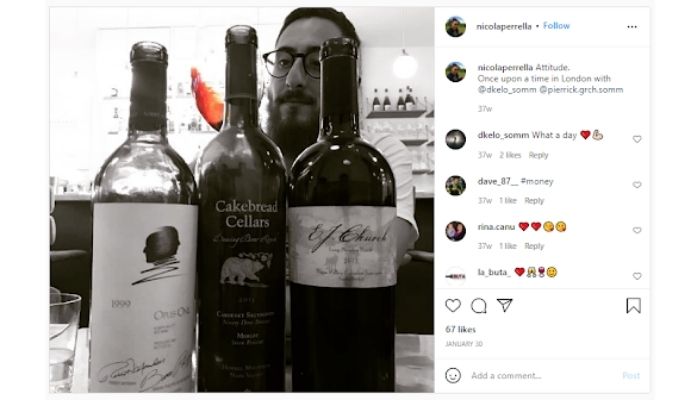 Picture source: Instagram
Your favorite places to enjoy great wine in London?
10 Cases, Noble Rot, but I am more than happy to share a nice bottle with some friends at home.
What is your approach to matching food and wine?
I always try to understand the guest's preference in taste and then suggest wine according to what they are eating. Either balancing or complementing each dish.
What's the best part of your job?
Sharing my passion with guests is the most enjoyable aspect of my job. Spending time selecting wine and working closely with the chef matching the right wine with the dish and seeing that the guest enjoyed the full experience.
What are 5 challenges you normally face in your job and how do you tackle these?
1. Every guest has different tastes, different expectations, different personalities, so it is our job to read the guest and understand which style of service they will enjoy the most, which wine they will like to drink, to make sure we give the experience they are expecting.
2. Deliveries. With Brexit and the pandemic it is becoming a real challenge to get wine into the country in a shorter time from the supplier side, and as a consequence restaurants have to wait longer to get wine back in stock.
3. Delegations of duties amongst my team, organising who will be in charge of what, based on ability and knowledge with myself overseeing everything.
4. Maintaining high service standards whilst being short staffed like anyone else in the hospitality industry at the moment.
5. Finding the right people that fit in the team as we are very much a family at Launceston Place and have high standards. I can always teach someone who is hardworking and willing, there are just not many people out there.
Any favorite food and wine pairing suggestions for London drinks enthusiasts?
Turbot with Vin Jaune sauce, lemon thyme, courgettes and roasted lemon gel with a Riesling Trocken, Clemens Bush from Mosel.
Any tips for wine brands trying to grow in on-trade and how they can help sommeliers?
Customer service. Nowadays I am giving most of my business to the suppliers that are the most helpful with my needs. Everyone is stretched thin these days but when it comes to stock supply, invoicing and returns, having a great rep is invaluable.
Please explain your weekly tasks, going in detail about what all you do.
Wine orders. Tasting with suppliers and with the chef for our tasting menu and wine pairing. Updating the wine list with new wines and vintages. Approving invoices. Staff training with the sommelier team and Front of House and of course most of the day is on the floor taking care of the guests.
What's your personal career goal? And how are you investing or planning to get there?
At the moment I am still enjoying spending time on the floor with the team and the guests, but I would love to look after a bigger operation at some point. I always try to keep myself updated, reading, studying, tasting and now that the borders are open again I have started to organize wine trips, visiting and meeting producers.
Tell us one good story that you remember of a customer and you.
I always remember with a smile when I was in Maze and this family from Indonesia came to eat. They went for tasting menu and wine pairing, and during the wine pairing we start talking about everything and after dinner they decided to offer to everyone a couple of Magnum of wine and the day after he show up with couple of bottles of Barossa Shiraz that was his favourite, and from that day every time they came to London on holiday, they went dining with us. It is not just about getting the gifts but the connection made with them.