Early Deadline
December 20, 2023
Enter Now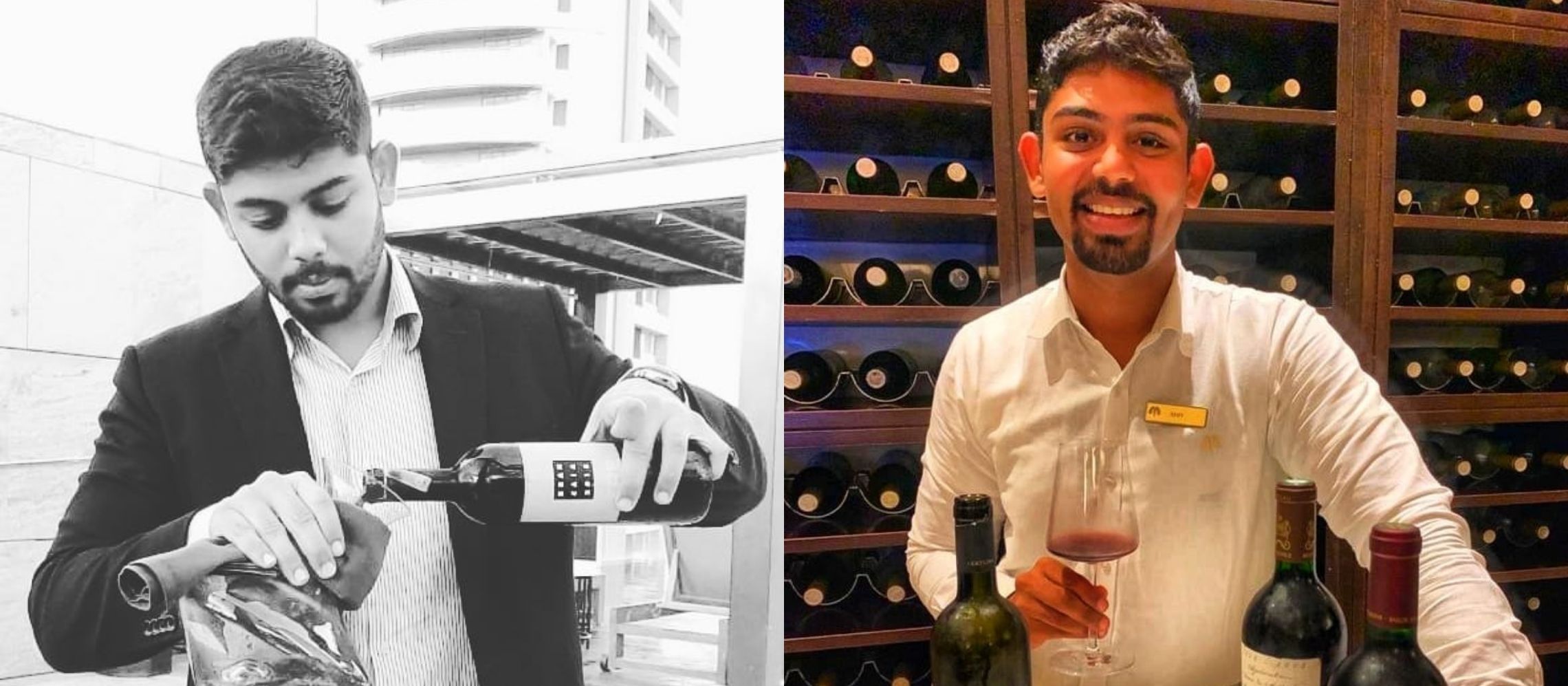 Shiv Menon Executing An Effective Wine Program And His Go To Wine Story.
We Interacted With Superstar Sommelier Shiv Menon, Head Sommelier At The Magical Raffles Seychelles About The Importance Of Storytelling.
Shiv Menon, Head Sommelier at the Raffles Seychelles tells us his stories and experiences he has gained while being consistent with excellence at what he does.
Can you tell us about your background and how you first got into wine?
My first introductions to wine were in my years as an associate at the Oberoi Group of Hotels and Resorts, during which time I successfully completed my WSET levels 2 and 3. After three years there, I went on to join Wine Park in Bangalore, India in sales and marketing and it was here that I was afforded the opportunity to further dive into the wines as well as represent a phenomenal portfolio, consisting of producers like Gramona, Vincent Girardin and Billecart Salmon. This cemented my position in the world of wines and confirmed my passion to know more and grow in this field.
How did you progress into your current role? What is involved in your current role and your main tasks?
Into my second year at Wine Park and having spent time with Vineyards across France & Italy, I was presented the opportunity to work with leading resorts and their exclusive wine lists in magical destinations or continue in the world of wine trade.
After much deliberation I decided to move to the Seychelles, to work with a team of excellent sommeliers from around the world and execute the wine program at Constance Epehlia with reference of 3000 producers
Having worked in such a prestigious program at the Constance Ephelia, I was now keen on building my own wine program and was presented this exact opportunity at Raffles Seychelles.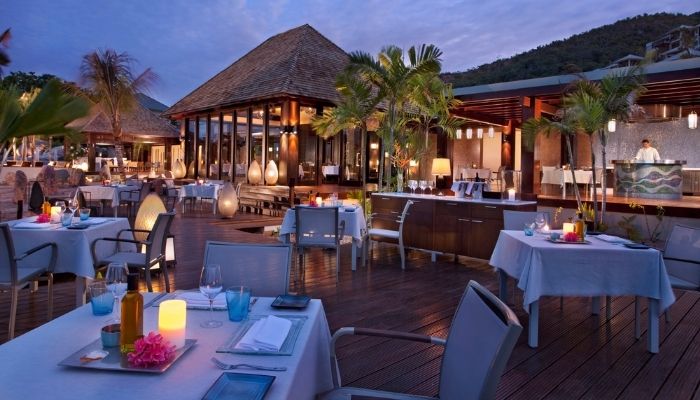 Raffles Hotels & Resorts, Seychelles
Since my short time that I have been here, it's been an amazing journey, curating wine lists to match the themes and menus of the various restaurants here as well as working with the team at large in developing cocktail menus and the broader beverage program. An important project and one that I place much importance on is the training schedule for the team, ensuring that our vision is executed to perfection.
If you were given a restaurant to fix their wine program and grow wine sales, where would you start and what steps would you take?
My first point of order would be to understand the ethos of the restaurant and its menu and from there, understand its clientele - their likes and proclivities.
Moving forward from there I would look at a food and wine pairing that keeps both the aforementioned in mind, with the aim being to strike a balance that caters to the existing palate but also encourages exploration and growth. Of course, this would have to be backed a vigorous training program for the team.
Wine involves a lot of storytelling, what's your go to wine story?
When it comes to storytelling, it's very important to communicate the vision of the wine maker and his vision for the wine. I have tons of favorite wine stories, one of which goes all the way to the Napa Valley, where Jonathan Maltus, winemaker for Chateau Teyssier and Le Dome decided to personally start his own series of wines labelled Worlds End.
The name Worlds End was chosen to pay homage to the district of Chelsea in London, where Jonathan and Lyn lived for a time in an apartment. And Jonathan has named all of his Napa Valley wines as important rock and roll songs he loved to listen to in his youth - from artists like Jimi Hendrix, Bob Marley and Led Zeppelin among others.
Is Price = Quality true in wines? what's a value for money wine that you recommend?
Life is too short for bad wine. I personally believe spending for good wine is not only a treat but also important as it avoids headache. However good wine is like simple homemade food. It may not have the complexity of a great wine, but you can start sensing more aromas and flavors and you should be able to get a sense of place or region.
Some value for wines I enjoy are Vincent Girardin Saint Romain Vielles Vignes for about 40 USD another great value is the Boekenhoutskloof Chocolate block from South Africa at 45 USD. These wines are great examples for the region's terroir and an expression of the wine maker's vision.
What does success look like for you from a wine program?
1. A great offering for wine by the glass in each restaurant, allowing guests to find great pairing options and encouraging a sense of curiosity
2. A vigorous training program for the staff
3. Easy stock flow from supplier by sending them forecasts for the year and understanding the nuances of logistics
4. Having wines stored under the right conditions
Most importantly to have regular tastings of the wines and food with staff so that they stay in touch and passionate about the wine list and pairings
What do you most look for and want from wine suppliers to help drive sales? Can you think of any good examples of wine partnerships with suppliers and wines you have listed as a result? What was it about those wines that stood out?
When it comes to suppliers it's very important to communicate transparently. It is important that they understand your outflow as clearly as possible so that they import at their end in a timely fashion. I look at suppliers for interesting boutique labels and the option of a coravin that allows patrons and new guests to explore new and interesting wines by the glass.
My partnership with one supplier has led to the creation of a wine tasting experience based on the famous "Judgement of Paris" with the supplier providing some of the wines that were tasted at this historic event. The option of using the coravin certainly made this possible since we were able to offer options by the glass.
What do you see as being the key skills and talents needed to be a good sommelier?
I personally believe some of the key skills would be public speaking, storytelling, lateral thinking and an undying passion for learning. The WSET program is a wonderful start that gives you insight on the basics and from there it is about finding your comfort zone and working your way in the wine world by reading and getting experience on the floor.
Some books I really enjoyed are Red, White, and Drunk All Over: A Wine- Soaked Journey from Grape to Glass, A life Uncorked, Wine and War and last but not least Setting The Table which not only about the wine world but the effort it takes to run a world class restaurant.
Author - Prithvi Nagpal, Wine Consultant | Founder & Curator at MezzeVitis