2023 Registration
London,uk
March 20 & 21
Closed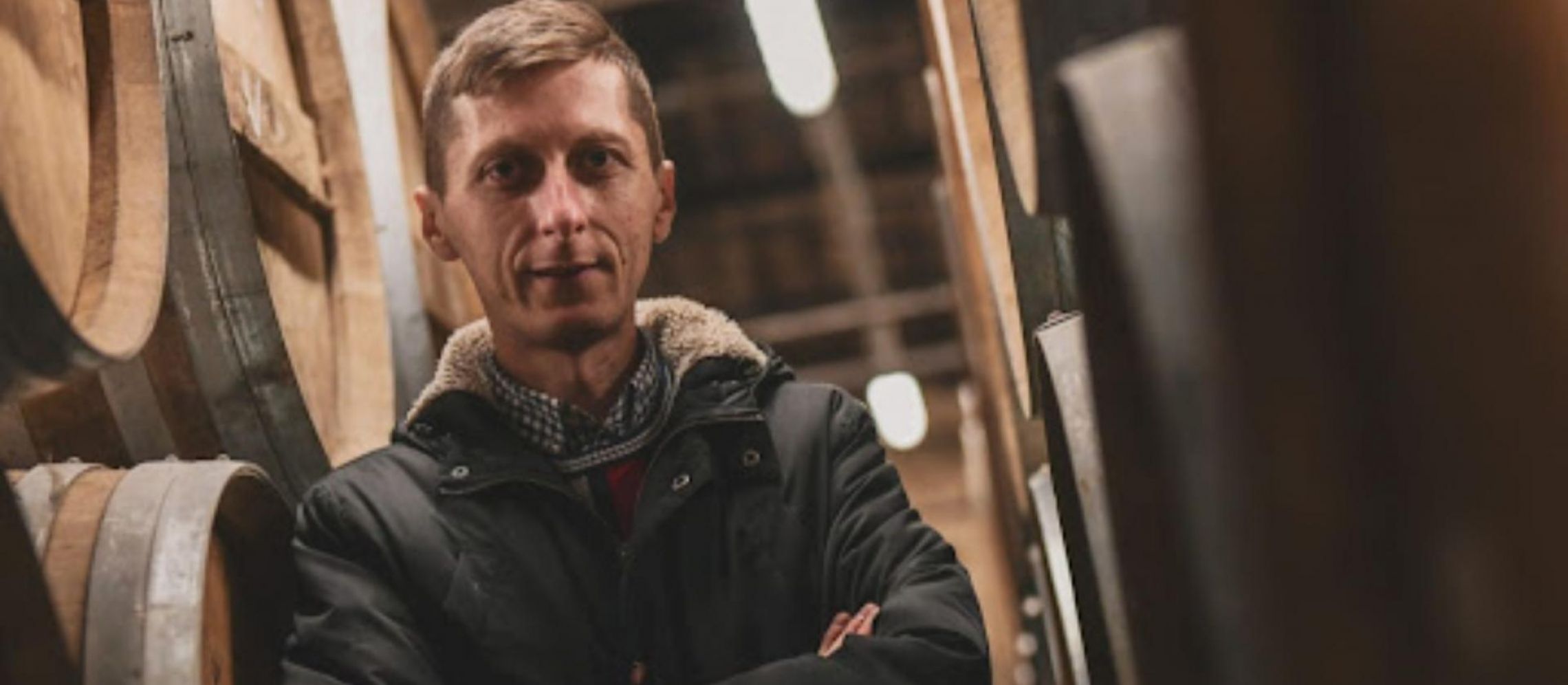 Meet Aurel Istrate, The Cellar Master at The Connaught, London.
In the interview below, Aurel Istrate talks about how he became a sommelier, what he looks for in a new brand before taking it to his restaurant, and the methods he employs to increase wine sales.
After graduating from The University of Psychology and discovering his passion for wines, Aurel, a native of Romania, relocated to England in 2009. He completed WSET wine courses in London, after which he began working as a commis sommelier at the St James Hotel and Club. He then moved to The Connaught, where he opened Jean-Georges at The Connaught and L'Atelier de Joel Robuchon. and then worked as the head sommelier and wine buyer at PennyHill Park in Surrey. He later returned as a cellar master to The Connaught and is currently working there. In his pursuit of "Perfect Pairing," Aurel constantly improves and upgrades the wines.
Your current place of work
The Connaught
Tell us about yourself.
I was born in Romania and moved to London in 2009. I started my journey as a Commis Sommelier at St James Hotel and Club, moving to The Connaught where I opened Jean-Georges at The Connaught, followed by L'Atelier de Joel Robuchon, after as Head Sommelier and Wine Buyer at PennyHill Park in Surrey, later to be back at The Connaught as a Cellar Master.
Why did you want to become a sommelier?
The best question is not Why, and it is How. I was working as a Commis through an agency, and one day the Sommelier left the company suddenly, so they asked me to cover until they found a replacement. One thing led to another, and I became permanent there and started to learn daily, improving my knowledge and following the WSET courses until I got promoted to a Sommelier within the company.
What do I look for in a new brand before taking it to my restaurant?
Passion drives us forward, and based on my experience, everyone deserves at least one chance to show what they are made of. I am in discussions with many brands every week, and I am always happy to taste their product and listen to their story.
What sources do you follow to stay on top of industry trends and new launches worldwide?
Probably what everyone uses at the moment: Social Media and Newsletters from various online industry webpages
Questions you would ask a customer who doesn't know anything about wine?
I rarely ask questions about wine to a customer that doesn't know anything or little about wine. I'm not an interviewer at the end of the day. Usually, I tell them as many 'fun facts about wine as I can possibly remember at the time. Most customers are afraid they are making wrong choices when ordering wine, so I always tell them: ''At the end of the day, you can't make a wrong choice. As long as you pay attention to what you don't like about wine, each bottle will get you closer to what you like.
Take it one glass at a time!''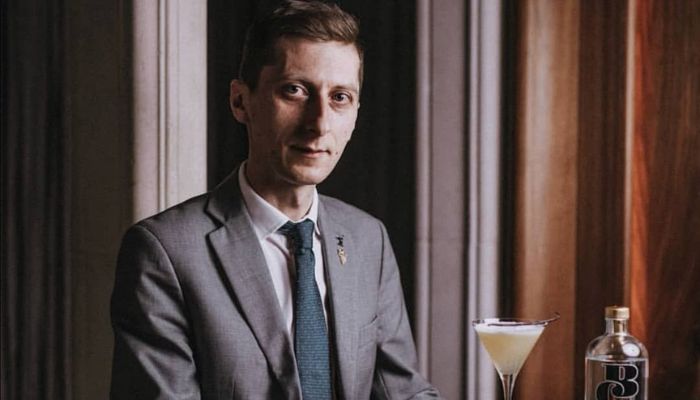 Image: Aurel Istrate
What are some of the most important skills for a sommelier?
One of the most important skills to have and to work with is to be yourself and as natural as possible, of course, followed by knowledge and passion.
One of my favourite phrases that I go by every day is ''Promise less, deliver more!' and I believe you can do so many things if you put your heart into it.
How I would train my new staff member in the first seven days of their joining.
Everyone should know what wines are by the glass and where to find them. Grooming standards are perhaps the most important thing to look out for: You look good and feel good!
What methods do you use to grow wine sales? Please explain with examples.
Having customers return to the restaurant is the best way to maintain your sales, if not increase them. The customers are bringing customers, and I have found lots of people who came the first time to the restaurant through friends' recommendations. It's like a chain reaction.
What methods do you use to grow profits?
Listen and take ideas from your guests. They always look at the restaurant from the outside perspective, and they might see things you might miss.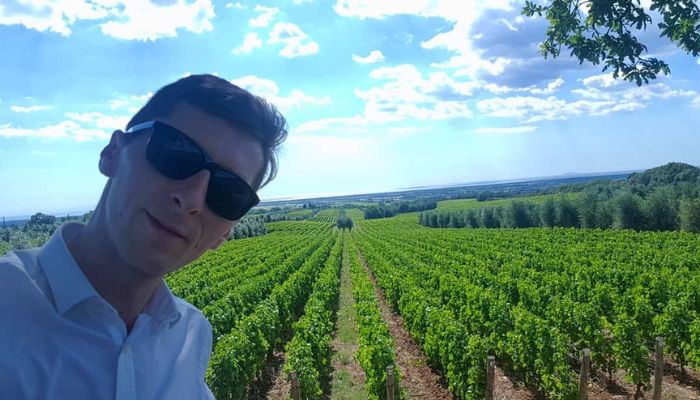 Image: Aurel Istrate; Source: Instagram
How do you self-learn and improve your skills?
Anything I can get my hands on. I read a lot, and I taste as much. There's so much information out there; you just have to look for it and use it to your advantage.
What's the best part of your job?
Meeting new people and hearing their stories. Having someone come to you after their meal, shaking your firm hand, and telling you a massive thank you for what you've done for them is probably one of the best feelings.
How do you elevate the guest experience? Please give 4-5 examples and insights here.
One of the most important things is to sense the customer if they want to talk or if they would like you to leave them alone for the whole meal and just bring them wine for every course. I had some time ago a customer that sat down by himself and told me to match his methods with whatever wines I think match best in my opinion; which I did. After his meal that lasted over 2 hours and five words altogether said throughout, he thanked me and told me ''Great Job, Kid!''.
Image: Aurel Istrate; Source: Instagram
Your favourite TV show right now?
At the moment, I just finished watching The Sandman on Netflix. One thing that the show is very good at is storytelling, and I love that.
An unforgettable wine experience for you - tell us the whole story!
This year I had the opportunity to visit Egon Muller in Germany. I have had quite some trips to several producers in the past, but as we stand, Egon Muller beats them by far. From the genius behind winemaking, 50+ wines open of vintages from Auslese '75 to the present, I found the man Egon Muller the most humble and kind person, and that experience I will probably remember for the rest of my life.
What are the biggest faux pas customers make when ordering and drinking wine?
In my personal opinion, there are no such things as faux pas when ordering and drinking wine. I had a customer ordering a bottle of 1996 Chateau La Mission Haut-Brion in a place where I was working and asked for some ice on the side. At that time, I was busy, so I asked one of my colleagues to bring the ice along with the wine, and he refused because he thought it 'was blasphemy'. I don't judge anyone's decisions or actions on how to drink their paid wine. Later I went myself to the table with the wine and the ice bucket, and I even asked her permission if I could actually put the ice myself in her glass, which she actually appreciated my gesture.
Your favourite restaurant in London right now?
I love Japanese cuisine, and the most quality-priced restaurant will probably be Ta Ke Sushi in Ealing.
Any favourite food and wine pairing suggestions for London drinks enthusiasts?
Gewürztraminer and Sushi it's my go-to
Your favourite book?
Cell by Stephen King. One of the good things about this book is that it hooks you right from the beginning. I would probably say that it has arguably the fastest pace of any of Stephen King's novels.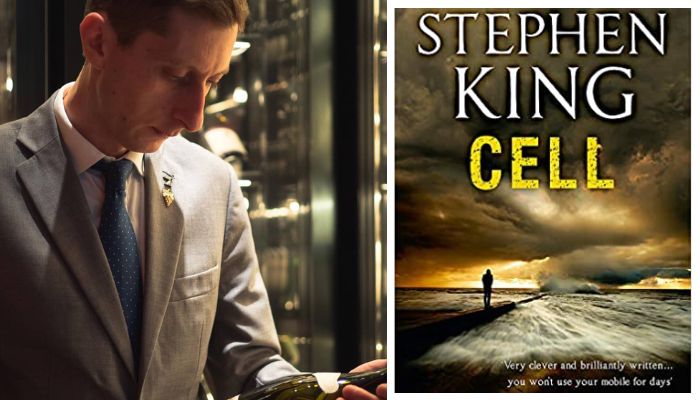 Image: Aurel Istrate, Favourite Book - Cell by Stephen King
Your top sommeliers in the UK:
Andre Louis Martins - Wine Buyer at Cavalry & Guards Club
Stefan Neumann MS
What's your personal career goal? And how are you investing or planning to get there?
I gather as much information as I can and obviously leave doors open wherever I go. I would love to go at some point or go for a Food & Beverage Manager role in the near future. As for investing, time is the thing you need to invest, and use it as wisely as you can for your own benefit.
Give us one good story that you remember of a customer and you.
About 4-5 years back, we had a customer that came for his Birthday with his daughters at the restaurant for dinner. I tend to leave space for celebration in these cases and go to the table as less times as possible. After a small chat, they mentioned that they did not want apart from 1 glass with the main course if they wanted to have any wine. For whatever reason, even if it was fairly busy, my eyes were on their table as it was so strangely quiet for a Birthday gathering, so I decided to break the ice and start a conversation by getting the gentleman a sample of wine that we were trying to get in by the glass. Still, we weren't sure yet as we had few options. After that sample and a few sentences exchanged, I found myself with all the samples on his table and trying with him and his daughters all the wines we had as options. After all, he said that the best match and wine, in his opinion, would be a wine -Riesling 'Wellenstein Foulschette" Domaine et Tradition, Domaine Mathis Bastian- which the next day I already placed the order and add it in the menu.
[[relatedPurchasesItems-38]]
After a week or so, the gentleman returned with a friend and was surprised to see the wine on the menu. He confessed that the day that he came for his Birthday was also the day that he found out he had a started Parkinson's disease. I was shocked! One led to another, and I found out that he also has an impressive Wine and Whisky collection. He was so touched by how I made his day brighter. For a few hours, he smiled and forgot about worries. After nearly five years, we became good friends and called each other almost weekly.
Header Image: Aurel Istrate; Source: Facebook