Early Deadline
December 20, 2023
Enter Now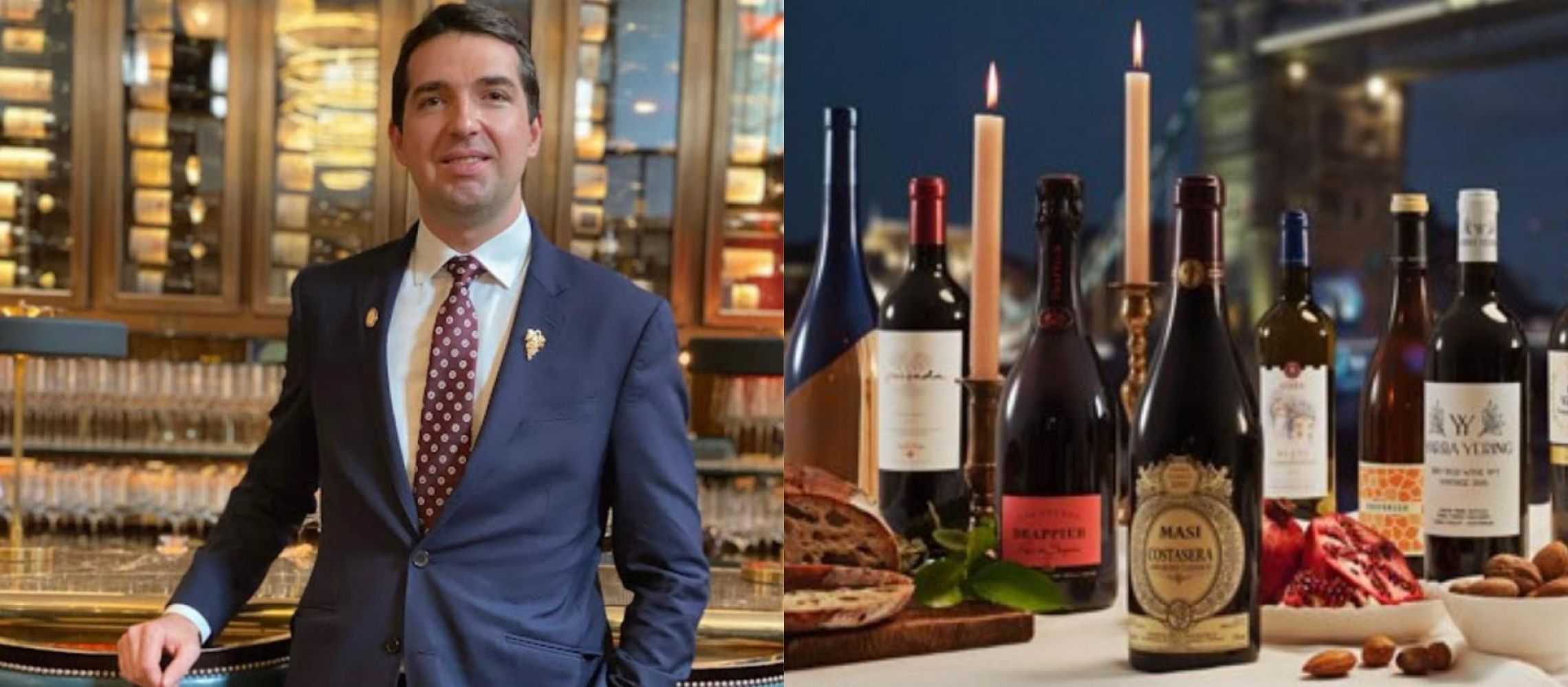 Master Sommelier Svetoslav Manolev On Why To Enter In London Wine Competition
Svetoslav Manolev MS, Master Sommelier from Bulgaria shares his view on why entered in London Wine Competition.
In the interview below, Svetoslav Manolev MS talks about, Why brands should enter London competitions, How entrants can promote their wins in trade, And the Role of judges in a wine competition.
Svetoslav Manolev MS has been recommending wines in some of the UK's greatest wine establishments for some years now. He has been in the hospitality industry for the past 12 years. Recently, he took up a position as fine wine manager for Berkmann Wine Cellars, before that Manolev was a sommelier on London's fine-dining circuit – with his most recent posting as head wine buyer and sommelier for Flemings Hotel in Mayfair.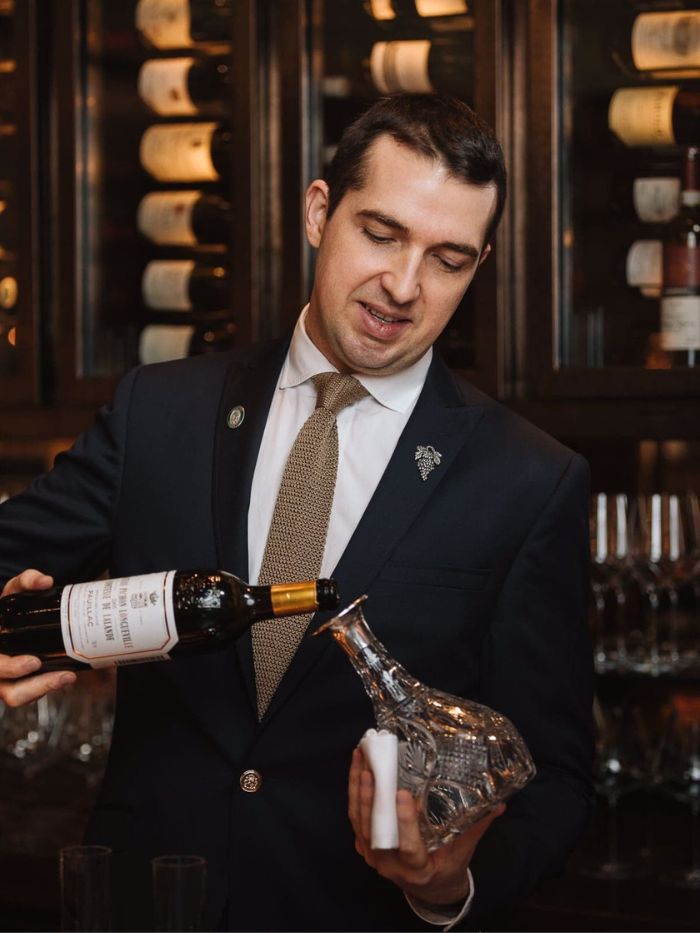 Image: Svetoslav Manolev MS Decanting at 67 Pall Mall
Manolev is also known for being the first Bulgarian to be named a Master Sommelier. While he always has an eye on his native country's vinous output, his exposure to and knowledge of wine is broad, to say the least.
Here, he answers some of the important questions and focuses on the London Wine Competition's Judging process as a judge for the year 2023.
[[relatedPurchasesItems-38]]
London Judges: LWC prides itself in putting the best trade buyers, MW and MS. How important are judges in a wine competition and why?
Having experienced and well-trained judges are extremely important. All judges at LWC are trained wine professionals and buyers, who can evaluate the inherent quality of a wine and also provide feedback on whether or not the wine is competitive in its respective category.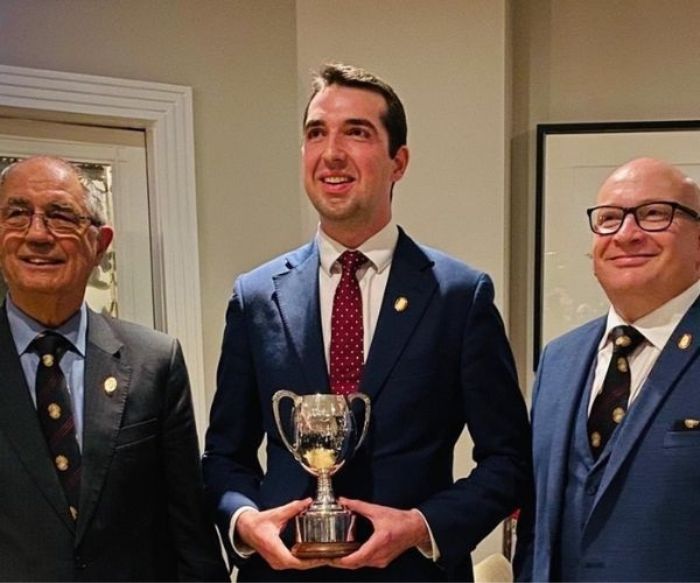 Image: Svetoslav Manolev MS at Dom Ruinart Award for achieving the highest score in 2019 @MasterSommWW 's examinations
Each wine gets a breakdown of its Quality, Value, and Package score: How would you use that feedback if you were a winery?
Getting feedback from your market is always important. If I were a winery or a wine producer I would aim to identify the things I could do with the tools that I have to improve my product, whether it's about packaging, style, or sometimes faults in the wine that might have been missed, I think the key is to take it as a feedback and don't take it personally. Sometimes understanding your market is the most important step toward improving your product.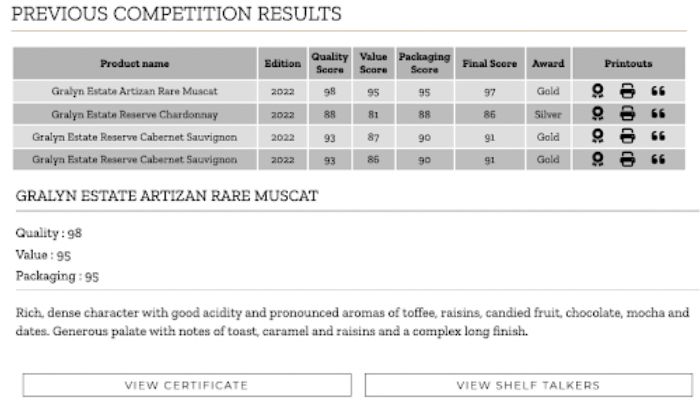 View of Entrants Zone and how they see scores breakdown. You also get professional tasting notes from judges on each product which can be used as great feedback as well.
What do you look for in a good wine at LWC?
Well-made wines, that are balanced and express the variety, and their place of origin well.
What do you like about the London Wine Competition?
Great organization and format, including a diverse range of wines to evaluate.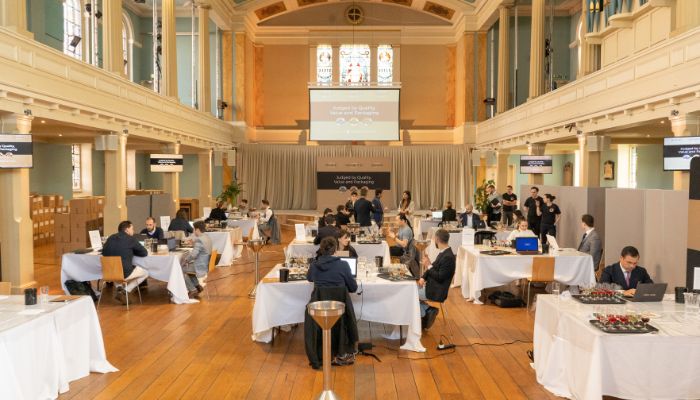 Picture of 2022 Day 2 at the 2022 London Wine Competition
Why do you think brands should enter London competitions?
The ability to benchmark your wines against the competition and see how they are perceived on the market by buyers is probably the most important reason. Plus the ability to get direct feedback from the people who would ultimately be your clients and buyers.
How do you think entrants can promote their wins in trade?
Today probably the best way to reach a wider audience is social media but of course, wine events and tastings are still the best way to showcase your product.