Early Deadline
December 20, 2023
Enter Now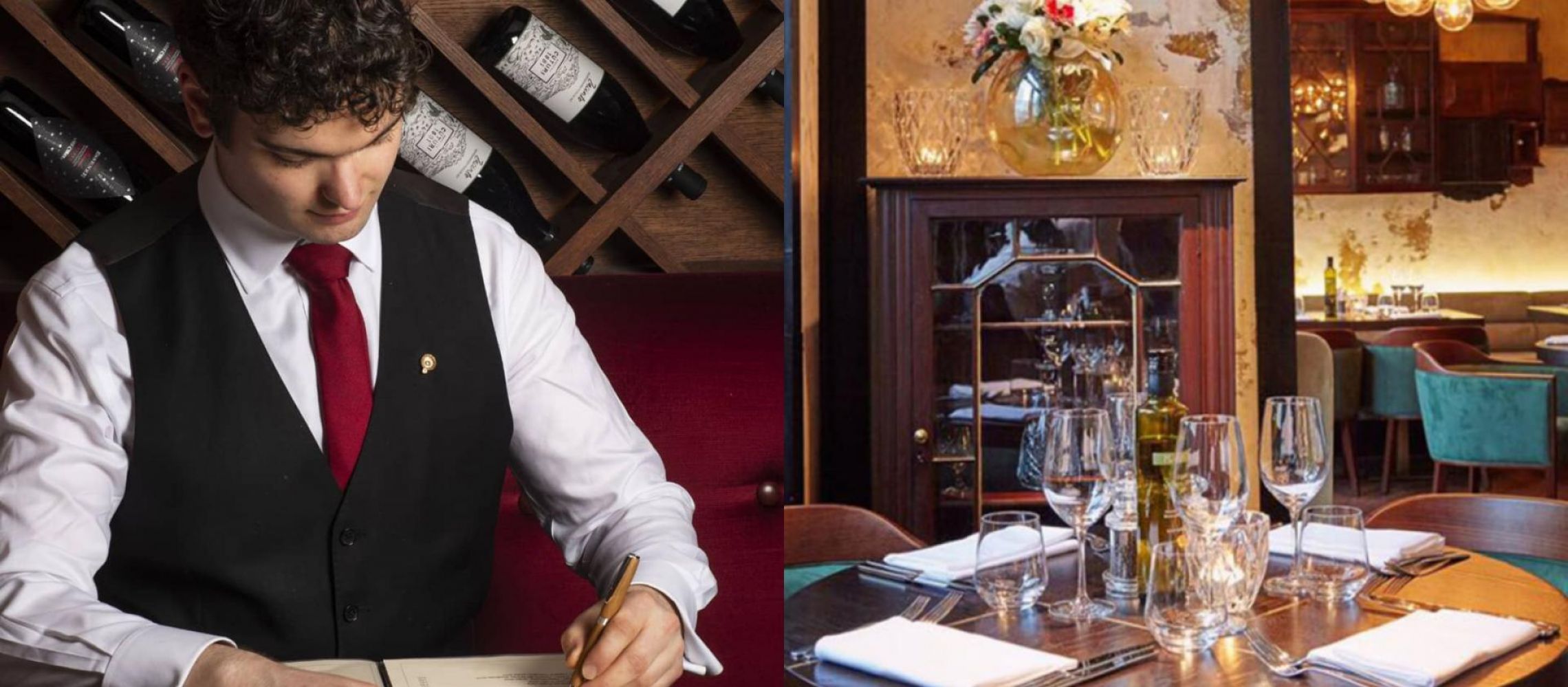 Lorenzo Beltrame On Why Wine Brands Should Enter Into London Competitions
Lorenzo Beltrame, Head Sommelier at Santo Mare Restaurant shares insights on Why wine brands should enter into London Competitions.
In the interview below, Lorenzo Beltrame talks about how the judging philosophy of London competitions matches his day-to-day role and Why the London Wine Competition is important for wine brands.
Please introduce yourself and your work profile.
My name is Lorenzo and I'm currently Head Sommelier for Santo Mare Restaurant. Born and raised in an Italian region where the mountains tumble into the sea, I think of myself as a passionate explorer of cultures. That is an innate attitude of mine, amplified by the environment I grew up in my family has a long-established restaurant in Italy, and since my early years I've been in contact with residents and tourists, each of them carrying a different background, experience, history, and this fascinates me now as it was then.
Both in my life and my work, I can define myself as goal-driven, and I like to plan for the long run for myself. My attitude toward life makes me believe that there is always something to learn from everyone, many times I feel excuse my job-related pun, a thirst for knowledge.
[[relatedPurchasesItems-38]]
On my desk, there is always my laptop, a notepad, and my cat, and that's why I cannot keep a pen on it.
How does the judging philosophy of London competitions match your day-to-day role?
Every day I make sure the customer finds the matching wine in the glass. The Philosophy of the London Wine Competition fully embraces this customer-driven vision that made possible the creation and development of my wine list, where an accurate selection of producers can ensure a high-quality bottle on the table.
Image: Lorenzo Beltrame at Santo Mare Restaurant; Source: Instagram
Why is wine competition important for wine consumers?
A wine competition is essential for a wine consumer: it shows the will of the producer to put its wines into a challenge and the trust in its work. Even a bronze-medal wine is a sign that behind there is someone that believes in its product, and this already makes a difference on the shelf.
Then, in the second step, there is the mark of experts that give their judgment based on years of work, tastings, and customer relations. To me, those are excellent metrics and parameters to support a customer's choice
How is LWC different from other wine competitions?
Some UK wine competitions (not everyone) are able to reach international coverage as LWC does, although what makes this latter difference is that it considers the wine as the whole, the final product that reaches the table: liquid content, packaging, value for money. The user pays for everything, and LWC makes sure bottles are judged in every aspect.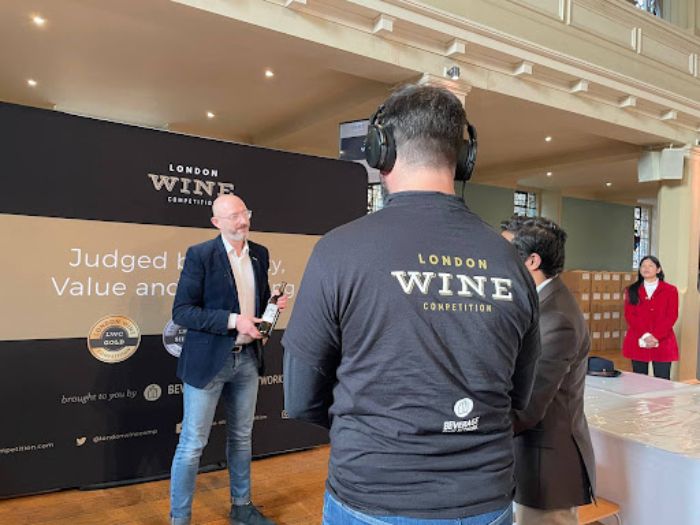 Special category winners also get judges to talk about their wines which can be a great testimonial. Picture of a Master of Wine judge talking about a winner at the 2022 London Wine Competition
How Important Is Packaging In Your and Your Consumers Buying Decisions?
Packaging has a minor impact on customers' choices, being our products suggested through a wine list. It has a bigger impact when the bottle arrives on the table: Within the last 3 years, I've seen more and more confidence from the customer towards innovative sealing methods like the screwcap. Also sustainable choices like lighter bottles, or visual aspects such as artists' collaborations on the label help to create an experience.
Tips on how brands can use the professional tasting notes they get from judges
Brands can leverage the positive marks, using the tasting notes for next year's vintage, to improve their products or maintain the same standards.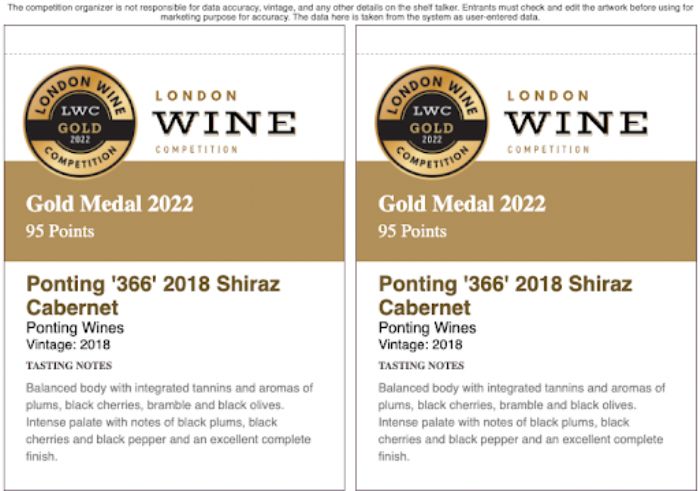 Each winner of the competition gets a shelf talker which includes professional tasting notes
How winning a medal can help the winery with exposure?
Social media are clogged with wine influencers, suggestions, and sponsored products: a medal is not achieved through this but from a qualified panel. Participating in (and winning) medals in different years can then show the commitment of the producer through the years, the consistency of the brand, and reliability to the final user.
Header Image: Lorenzo Beltrame; Source: Santo Mare Restaurant