2023 Registration
London,uk
March 20 & 21
Closed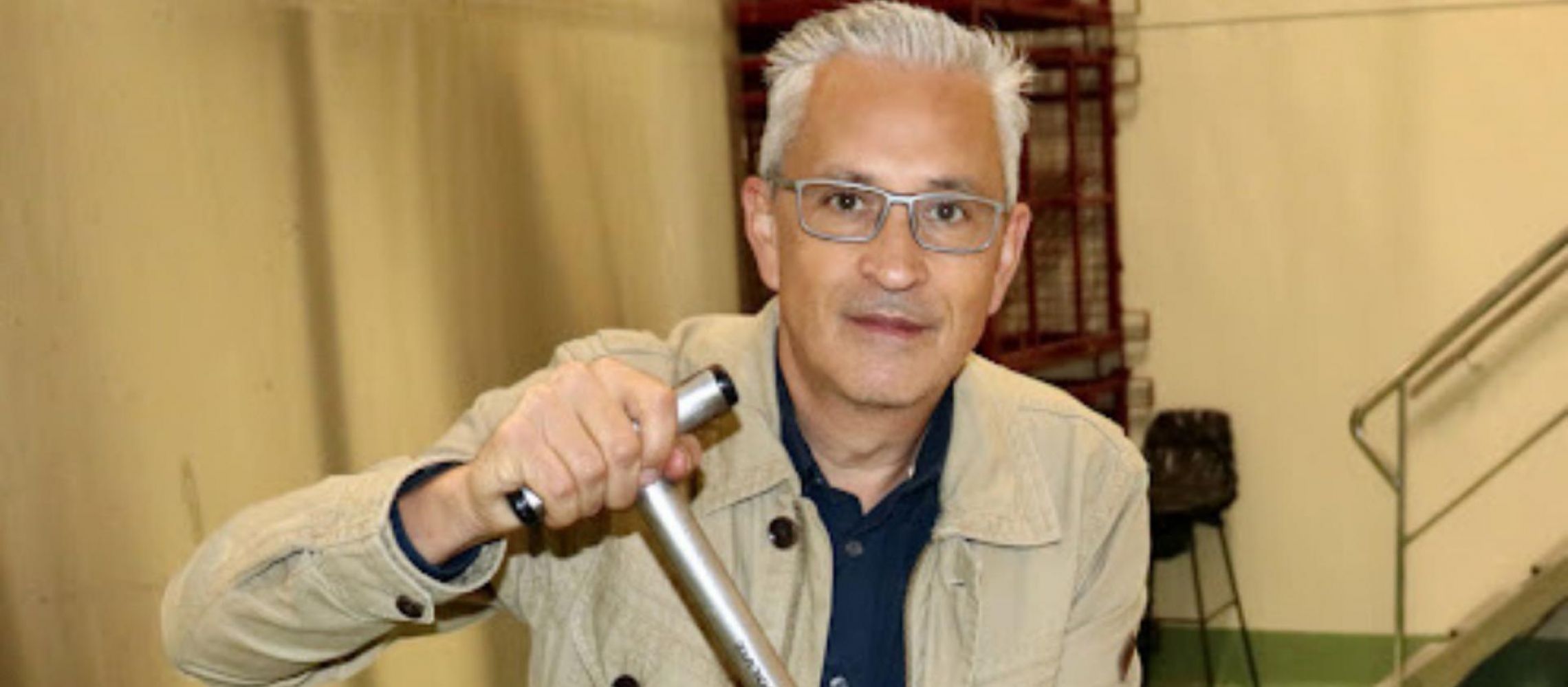 Know Your Winemakers: Jabier Marquinez Villarreal, Freelance Consultant in different wineries, Spain
The author of the book, "Wine in the Bible", shares the expertise he gained in the winemaking industry since 1990.
Having worked in three of the Rioja Wineries until 2016, Jabier Marquinez Villarreal completed 33 years in the wine industry. He is now a freelance consultant working in different wineries in the regions of Spain and is an expert in kosher wines. Having a lifetime of experience and knowledge, Jabier describes the nature of his profession and how he overcomes the daily challenges.
Know more about him and his experiences in the wine space below.
Jabier Marquinez Villarreal
Tell us a little about your background and journey into winemaking.
I started working as a winemaker at the end of 1989. My first vintage with full responsibility was in 1990. This year is my 33rd vintage.
Until 2016, I worked as an employee in three Rioja wineries. Since 2016, I have been a freelance consultant in different wineries and regions of Spain like Bodega Inurrieta in Navarra and Clos Mesorah in Priorat/Montsant. I also make my own wines under the Zabdi Wines project like Banastero in Toro. I am an expert in kosher wines and the author of the book "Wine in the Bible", chosen "Best in the World at the Gourmand World Cookbook Awards". It is currently published in Spanish, English and Italian.
[[relatedPurchasesItems-38]]
Your current role and what does your day look like?
One of the advantages of this job is that not a single day is the same and in my case, as a consultant working in different regions, even less so. Depending on the time of year and weather, I spend more time in the vineyards or in the winery. When my duties or tasks allow me, I also participate in wine trade fairs and assist with product, services and equipment fairs related to vineyards and wineries. Furthermore, from time to time I attend visits from clients, importers, journalists, bloggers, YouTubers, etc.
What inspired you to become a winemaker?
I have always been passionate about things underground: Mines, caves, underground cellars, subways, etc. So, every time I could, I accompanied my father and my uncle when they went to buy wine in Rioja just to see the "calados" -a name given in Rioja to underground cellars
Another wonderful experience that I remember is when I was 12 years old, my parents sent me to a summer camp in Laguardia and part of the activities was to visit two important wineries from the region, one from the 19th century, and I really loved the experience.
As a student, I really liked several subjects: Physics, chemistry, technology, agriculture, microbiology, history, art and photography. It was difficult to find a trade that encompassed all of this but I found it in viticulture and oenology.
Interestingly, I began to study oenology without liking wine as a drink.
Image: Jabier Marquinez Villarreal
What's a good winemaker and what are some of the most important skills for a
It is difficult to define a good winemaker in a single word or sentence but I believe that he/she is someone with a great knowledge of viticulture and oenology, curious, passionate, responsible, hard-working, constant, courageous, flexible, resistant, good at tasting, in continuous training. Derived from these attributes a great knowledge will come that will allow a good winemaker to intervene as little as possible, in the field and in the cellar, letting nature act so that each wine expresses its soil, its climate, its variety, its region, its character fleeing from superfluous fashions and globalisation.
How do you think a winemaker can help in driving marketing and sales personally?
As amateurs, we usually taste many different wines in addition to our own, in wine fairs, tastings, etc, so without pretending to reach the level of sommeliers or great amateurs, we have an important oenological background.
Furthermore, we know the sector quite well and have a very broad vision of this business, from wineries' insides to vineyards' expertise to customers' tastes.
As parents of our wines, we are the ones who know the most about them, the ones who can best explain and present them to the public, hopefully captivating our audience in the process.
All of this, I believe, makes us a great supporting asset to the sales department. The intention is always to help the sales team never to replace them.
What is the hardest part of a winemaker's job?
Being part of everything, "having a finger in every pie", almost every part of the process goes through us, so there are more chances of making mistakes, making a mess and always more work with very little time.
During the harvest, from early preparations in August until the end of fermentation, a period of up to 60 days in a row is always working under pressure, very tense, and having to take important decisions. Without forgetting the daily chores at the winery, bottling, production, etc.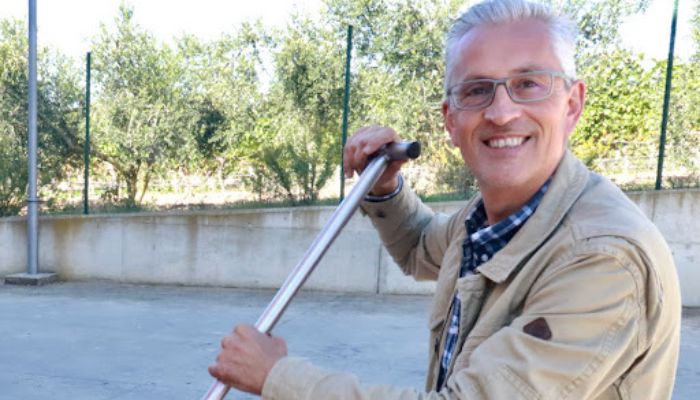 Image: Jabier Marquinez Villarreal
What do you do when you are not making wine?
Mainly I love to hike to the mountains, climb a few and take pictures. I like to travel, read, listen to music, be with my family, and friends and go to the movies.
What are the current challenges winemakers are facing according to you?
The main one is climate change, along with the lack of raw materials such as bottles, cardboard boxes, etc. and specialised personnel for the vineyards.
What skill or topic are you learning currently in wine and why?
I am currently studying the fifth course at the University of California Davis and I will only have the sixth course next year. Viticulture and oenology are two sciences in continuous evolution, we must always be at the forefront of this new knowledge and new existing technology. Afterwards, knowing the options and possibilities each winemaker will decide what is suitable or isn't in his/her vineyards or wines with the goal in mind of intervening less and less, without giving up the quality and safety of a food product such as wine.
What is your idea of a good life?
Enjoy small things in a big way! This is the sentence that has governed my life during the last few years. For example, a little hike to the mountains with friends, an omelette and good wine. A moment of relaxation watching and listening to a waterfall. Be comfortable with yourself, at peace. In this business, you meet a lot of people, rich, famous, and powerful and I don't think they are happier than me. I don't need big or expensive things.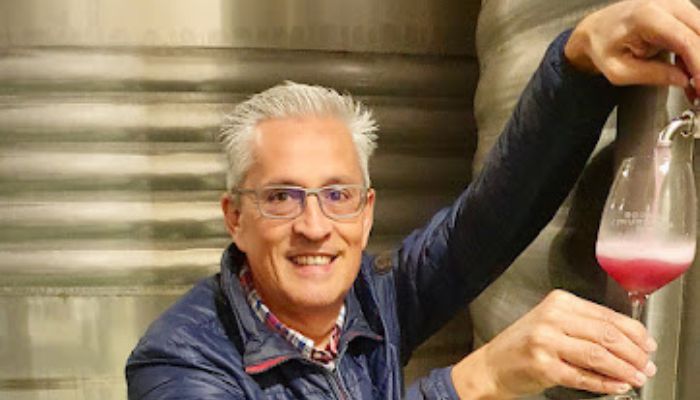 Image: Jabier Marquinez Villarreal
Who are your top 3 sommeliers whose work you admire?
Retired, Custodio Lopez Zamarra
Active, Joan Carles Ibañez, Lasarte Restaurant, Barcelona
Both are great professionals with immense human warmth.
Your favourite 2-3 wine books?
Only three?! I can think of four.
Wine Tasting "El Gusto del Vino" Emile Peynaud
Technical "Le Vin (Que Sais-Je?)" Pascal Ribereau-Gayon
Historical "La guerra del vino" Don Kladstrup
Classical "Rubaiyat" Omar Khayyam