How Winning Medals Can Increase Sales for Wineries with Wine buyer, Giuseppe D'Aniello.
16/11/2022
Giuseppe D'Aniello DipWset, Head Sommelier and Wine Buyer at The London EDITION share insights on how Winning Medals Can Increase Sales for Wineries
In the interview below, Giuseppe D'Aniello DipWset talks about, How winning a medal can help the winery with sales, How he thinks entrants can promote their wins in trade, and what he looks for in a gold-winner wine.
Please introduce yourself and your work profile.
I'm Giuseppe D'Aniello currently working as Head Sommelier and Wine Buyer at The London Edition Hotel. Since 10 years in the industry with a demonstrated history of working in hospitality. Skilled in Wine, Wine Pairing, Food & Beverage, Wine Tasting, Fine Dining, and Wine Buying. Very Strong operations professional who graduated from WSET. I'm also an official Educator for WSET and I became Advanced for the Court of Master Sommelier last June.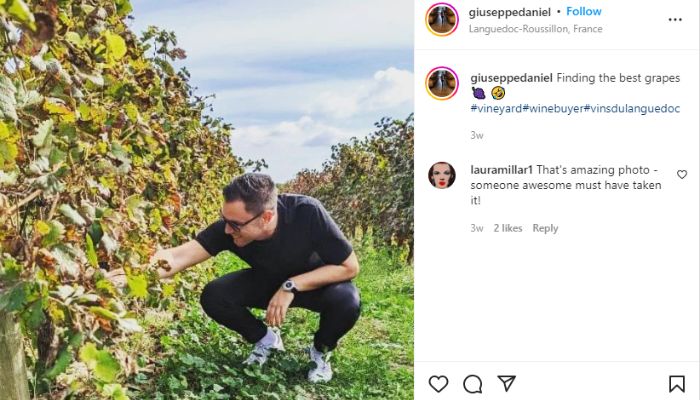 Giuseppe finds the best grapes. Source: Instagram.
Why do you like judging at competitions?
Being able to give my opinion in such a professional contest as the LWC and also share it with the most important people in the Industry is a privilege.
[[relatedPurchasesItems-38]]
How does the judging philosophy of London competitions match your day-to-day role?
Definitely, when it comes to buying, my approach is the same when I judge for the LWC. Quality is important but is not enough to be part of our wine list. Packaging is also a key fact for a wine that must be sold in a 5 Stars Luxury Hotel.
Tips on how brands can use the professional tasting notes they get from judges.
The tasting notes could be used by the producer to try to improve some characteristics of the wine. Having professional notes written in English could help to enter a different Market.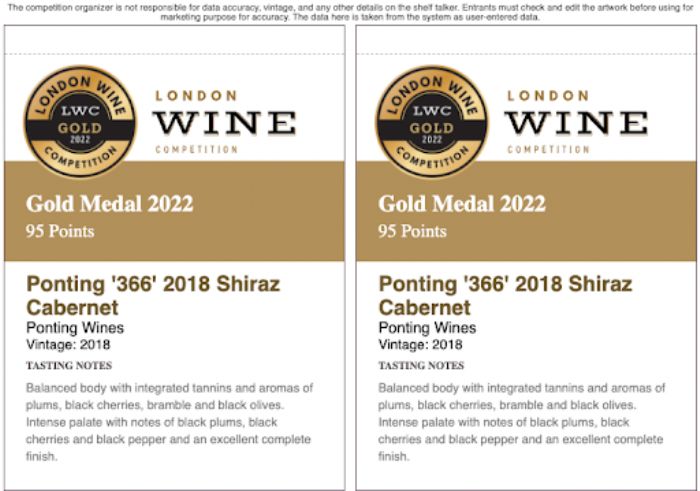 Each winner of the competition gets a shelf talker which includes professional tasting notes
How do you think entrants can promote their wins in trade?
LWC is extremely strong in Marketing so the entrants can promote their wines following all the initiatives of the LWC. Also use different channels of communication such as social networks, Websites, etc.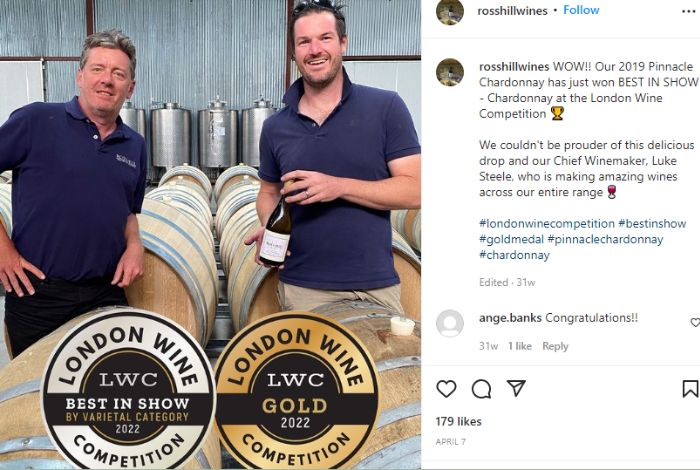 Ross Hill Wines did a great job in promoting its wines which resulted in increased sales and credibility of the Orange wine region in Australia.
What's a gold-winner wine to you?
The gold winner is the right balance between quality, expression of terroir/grape, story behind the product, and packaging.
How winning a medal can help the winery with exposure and sales?
Winning a medal means entering an elite of wine producers and automatically will bring exposure. Also for the wine industry medal means that the brand will always be linked with quality. And that itself is a boost to promote more sales.
Please give your feedback on the organisation of the event.
The organisation is always great, you can feel there is a very strong backbone that organizes all the aspects from looking for the best people to judge, wine producers, venue, and marketing support.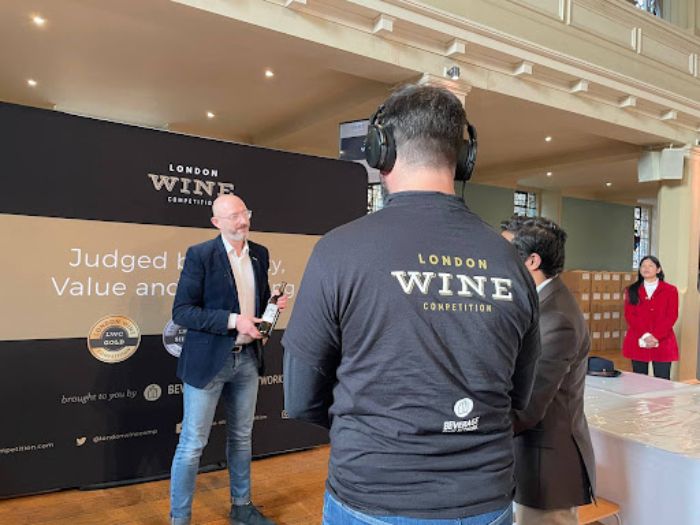 Special category winners also get judges to talk about their wines which can be a great testimonial. Picture of a Master of Wine judge talking about a winner at the 2022 London Wine Competition
It's time to enter your brands in the 2023 London Wine Competition and grow in 2023. The submission deadline is February 22. Enter now and ship your samples.