Early Deadline
December 20, 2023
Enter Now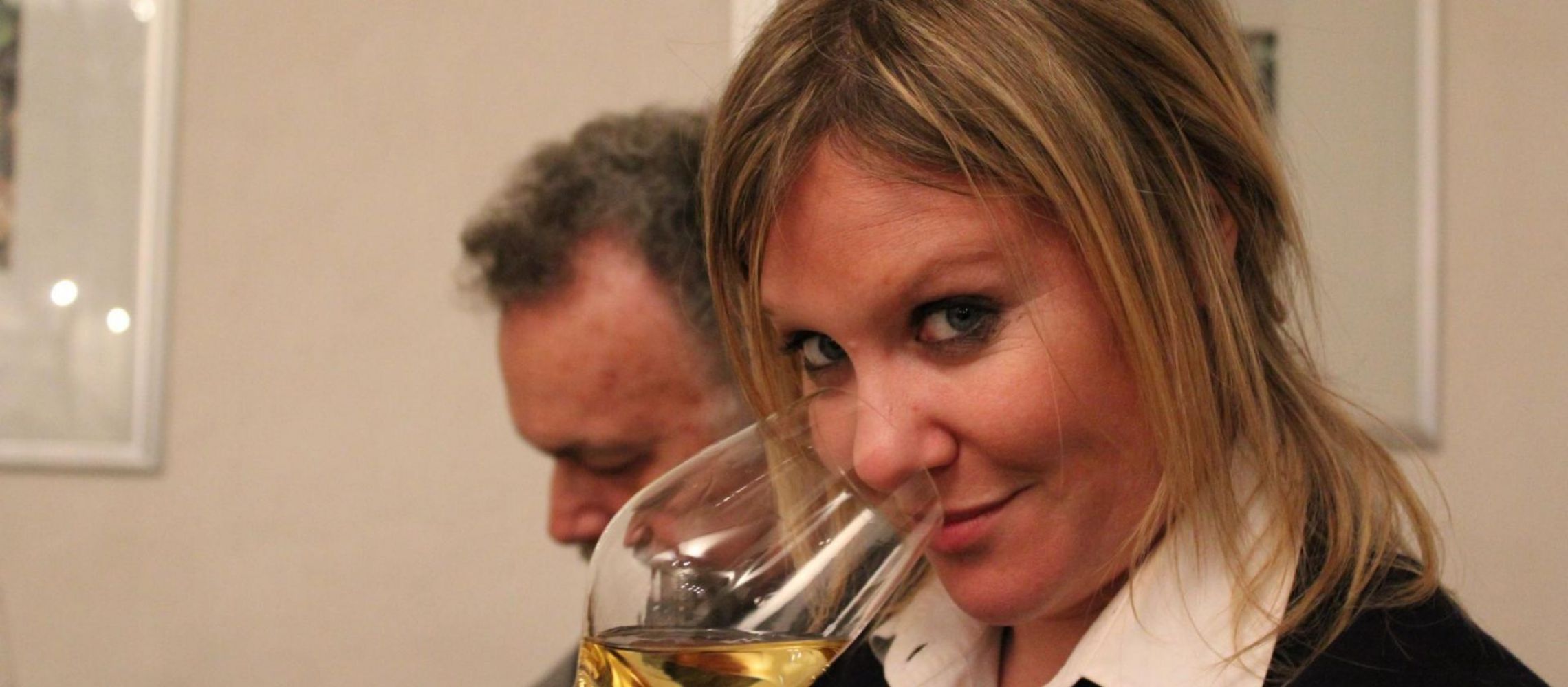 How London Competition's Judging Scores will help wineries sell more with Adriana Valentini
Adriana Valentini, Head of Beverage talks about London Competition's Judging Criteria and Scores help wineries sell more.
In the interview below, Adriana Valentini, Head of Beverage at Oxford and Cambridge club talks about, How wineries can use scores of London competitions, Why brands should enter London Competitions and How entrants can promote their wins in trade.
Please introduce yourself and your work profile.
I am Adriana Valentini, a wine professional who has come a long way in the hospitality world from independent restaurants to Michelin star restaurants, from five stars hotels to cruise ship lines around the world. I am currently working as Head of Beverage at the Oxford and Cambridge Club, an exclusive Private Members Club in Pall Mall, London, where I am responsible for all aspects of the beverage components: Wine and Spirits. My happy place.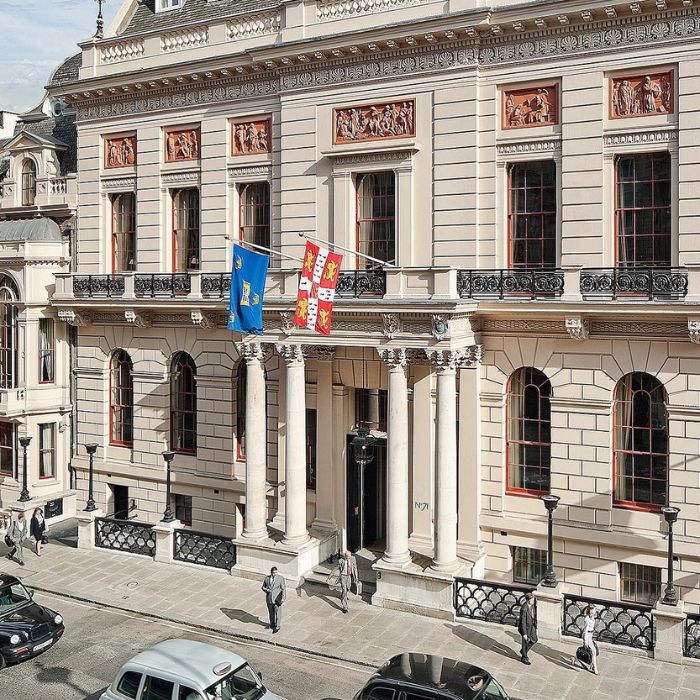 Image: Oxford and Cambridge Private Members club; Source: Facebook
London Judges: LWC prides itself in putting the best trade buyers, MW and MS. How important are judges in a wine competition and why?
I personally think this is extremely important as those judges will be the ones actively working in the business: trade buyers, MW, MS, top sommeliers, wine educators, and wine journalists will deliver a realistic approach to the quality of the wines present in the competition.
I consider wine competitions as great opportunities to taste, analyze and expose my palate to the different styles of wines I might not be listing in my wine list and definitely I treasure the opportunity to learn from the best experts around me: there is always a discussion at the end of the line-up where you should you take home experience and learn from them to taste and sometimes reconsider a wine to become a finer taster.
During London Wine Competition 2022.
Right to left; Ankita Okate, Chief Growth Officer at Beverage Trade Network, Adriana Valentini, Head of Beverage at the Oxford and Cambridge Club and Sid Patel, Founder and CEO at Beverage Trade Network.
Each wine gets a breakdown of its Quality, Value, and Package score: How would you use that feedback if you were a winery?
Receiving dynamic scores from wine professionals is more powerful than a winery might like to admit, and it should be measured over multiple dimensions. While understanding the process that goes into a blind tasting, a winery would appreciate the honest feedback received as they should be taken into consideration to experiment with the highest accuracy in all those three core values: Quality, Value, and Package, which determine the most indicative features of good quality wine for the truly diverse London market.
What do you look for in a good wine at LWC?
I do concentrate on its quality, how good it smells and taste; its value for money, as eventually a good wine must be also affordable especially nowadays given the careful attention that goes now into the final purchase; and how it looks. Packaging must be eye-catching but elegant as a whole.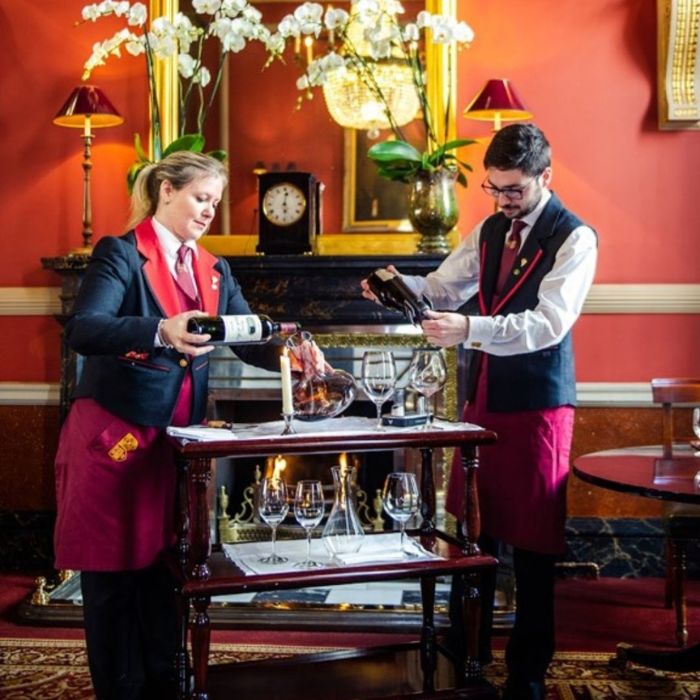 Adriana Valentini works at Oxford and Cambridge Private Members Club. Image Courtesy: Adriana Valentini
What do you like about the London Wine Competition?
The process of carefully inviting people who actively work in the wine business at different levels and in different environments in the multifaceted city of London - and getting them together to blind taste a series of bottles - is effectively a democratic process to find the best wines on the market.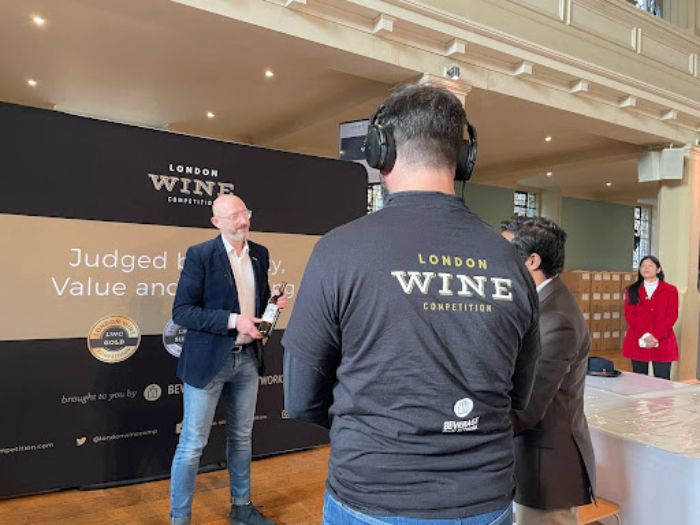 Special category winners also get judges to talk about their wines which can be a great testimonial. Picture of a Master of Wine judge talking about a winner at the 2022 London Wine Competition
Why do you think brands should enter London competitions?
I personally think that some of the benefits and reasons why brands should enter their wines at the London Competition are mainly linked to raising their credibility with importers and distributors, true gems in the London scene, and in the second instance brands will see a raise in their brand's profile and prestige by getting to retailers and ultimately by being purchased by consumers. The diverse panel of judges who have assessed those wines has basically confirmed that they are made well, taste great, offer excellent value for money, and actually stand out on the shelf with original packaging!
[[relatedPurchasesItems-38]]
How do you think entrants can promote their wins in trade?
The most effective Wine Marketing tactics which I have experienced to be very successful for new entrants in London are
1. Enter Wine Clubs to host dinners with wine and food pairing for wine lovers and wine connoisseurs
2. Host Events, in person and online (we learned it well from the Pandemic!)
3. "Bring the Winery on the road and go local" by which I mean offering direct tastings and cross-market with local businesses (where you want to see wine being distributed) to reach a wider audience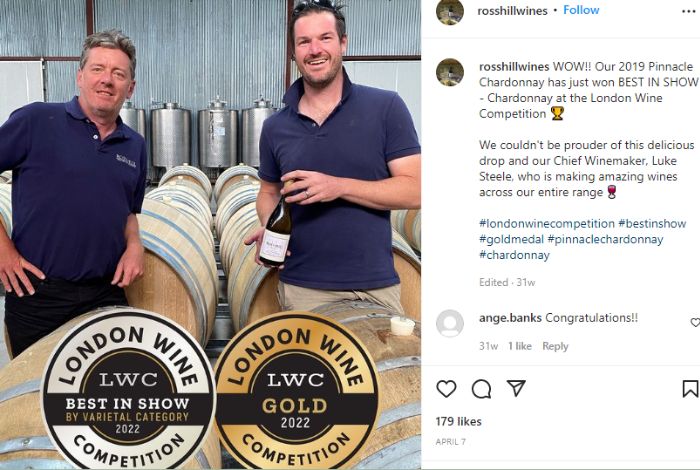 Ross Hill Wines did a great job in promoting its wines which resulted in increased sales and credibility of the Orange wine region in Australia.
Header Image: Adriana Valentini, Head of Beverage at the Oxford and Cambridge club