How Jeroboams is still leading from the front of UK wine retailing
25/10/2021
Matt Tipping explains how the chain maintains its USP, the wines it looks to list
Matt Tipping, chief executive, and Peter Mitchell MW, wine director, of Jeroboams, one of the UK's oldest and most influential wine merchants, states what he sees as the key challenges and opportunities in the super competitive UK wine market.
Can you give some background to the history and traditions of Jeroboams?
We are an independent family business established in 1985 by Peter Rich. Our famous green shops can be found in London's most prestigious communities, where we fuse traditional wine savoir-faire with a modern approach to design, service and presentation; we are proud of our position as 'London's local wine merchant'.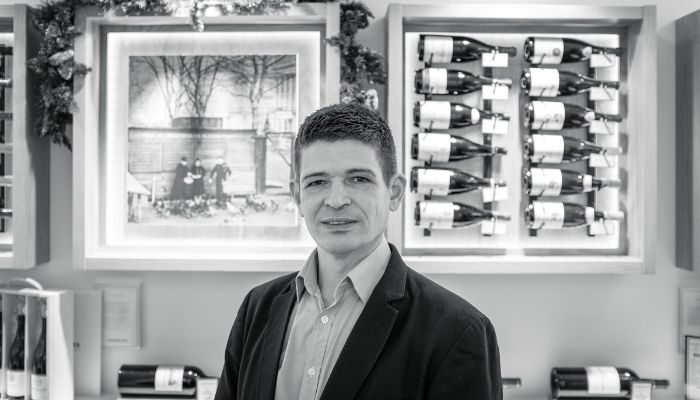 Peter Mitchell MW Wine Director is in the photo
How has it grown over the years to its current position?
We have grown organically and through incorporating Stones of Belgravia, La Reserve and Laytons in to the group. We now have eight shops and 60 team members working across retail, trade and private client divisions.
What are the key criteria you look at before opening a new store?
The local community and the local business mix. We want to be in vibrant communities where customers enjoy shopping with independent retailers.
What do you see as Jeroboams point of difference?
Our shops are all in some of London's highest end postcodes and we are perhaps unique in having a business spread across a strong retail presence, website, a private client arm including a broking division, wholesale and agency.
For our private customers, having access to shops in their neighbourhoods as well as being able to access our web and private sales services, is something that few merchants are able to offer. Our trade customers love the fact that our wines are tested first-hand with consumers and so we get direct feedback on how they are received. This knowledge and our focus on service is not a proposition they see elsewhere.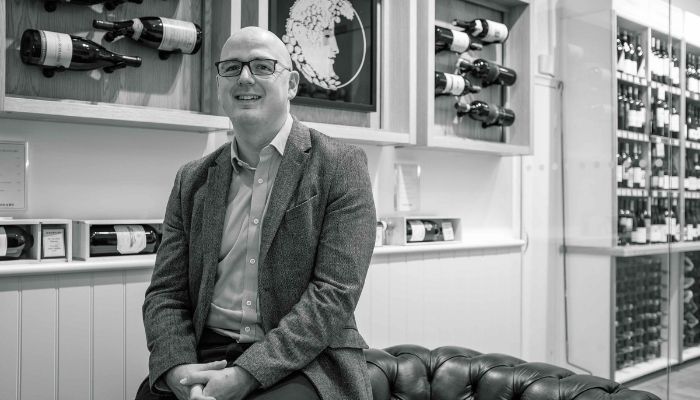 Matt Tipping, Chief Executive Officer at Jeroboams
How have you gone about building up your range and deciding on what regions and countries to concentrate on?
We have strong historic ties in Burgundy and Bordeaux which give us access to some great wines from both areas, but some years back we decided to really add to our Italian range and are now seen as a specialist within the retail sector. This was in part because we already had strong sales in Italy, but more because the buying team felt there was a lot of exciting and high-quality wine coming out of Italy and that outside of a few styles, it was not as well represented as it might be.
New producers are found in a variety of ways, from visits, trade fairs or word of mouth and we work towards long term relationships, with direct sourcing a priority. We look towards wines and regions that excite us, that offer a story and are compelling value, and have recently found great new partners in California, South Africa, New Zealand and Australia who meet these criteria.
What are the key factors you look for in a new wine or producer before taking them on?
That the wine itself is of good quality, fair value and that it excites us in some way. We look for producers whose scale matches ours and who operate sustainably – caring for their land.
What are the things a producer can do to make your life easier?
Communicate in a structured way. Their expectations, wine availability, product information, etc. The better the lines of communication between buyers, shippers and the producer, the easier everything is.
What are the things that producers get wrong that frustrate you and make you less likely to want to work with them?
I would start by saying that most producers are absolutely fine to deal with, whether we buy their wine or not. However, a few can be too pushy or think they understand your business and market better than you do.
Some communicate, but not in a structured way. For example, calling up for an update on sales is pretty useless without some warning so that data can be pulled together beforehand. Wanting to do market visits too often - we work with 150 producers and it is just not possible to take them all out on market visits as often as they may want.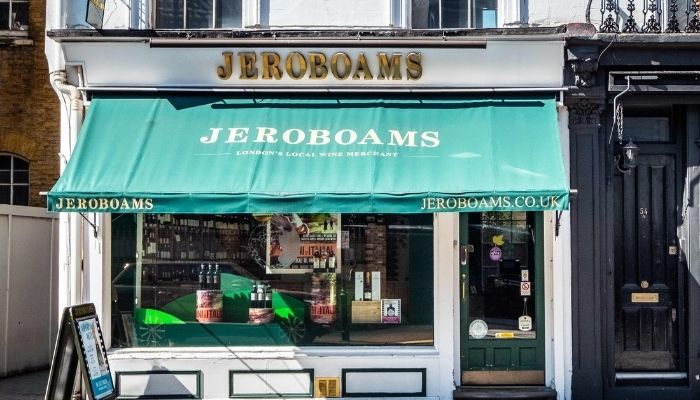 Jeroboams Walton St 2
What trends are you seeing post lockdown in terms of wines being bought, styles and price points?
We haven't seen any great changes post lockdown. There was a change when lockdown came along, with an upturn in Champagne sales, which has continued, and strong growth in premium rosé, which has also been maintained.
What changes did you have to make during the pandemic?
From a buying perspective, the lack of travel and tastings meant we had to get more creative looking for potential new producers, which involved contacting brokers in regions, using word of mouth and looking through wines with top reviews that were not currently in the UK, then starting a conversation.
Getting the buying team together to taste whilst distanced worked, but could only be done a few times as longer (marathon) days, rather than our more normal smaller sessions a couple of times a week. From a range perspective, we didn't look to make major changes initially, just concentrated on keeping supplies coming through. As time has worn on, we have gone back closer to where we were pre-pandemic.
How many of those are here for the long term?
We have found some interesting wines by these methods, so we will maintain this, alongside more traditional methods of looking for new suppliers.
What are your plans for the next steps for the business to help you grow?
We are investing more in our website and are creating new job roles to support that growth. Our site has been continually developed since we launched and we have at least another 18 months of development ahead of us before we will reach our medium term objectives.
We have already doubled the size of our trade team in the last six months and we plan to grow that team even further next year as we focus on quality on-trade and corporate clients. We will also be opening more shops - we love working face to face with customers in their local communities and there will clearly be opportunities to do more of that over the coming years.
What do you think are the key skills needed to be a good wine retailer?
Enthusiasm, inquisitiveness, a sense of fun, attention to detail, never compromising on quality, constant progress.