Early Deadline
December 20, 2023
Enter Now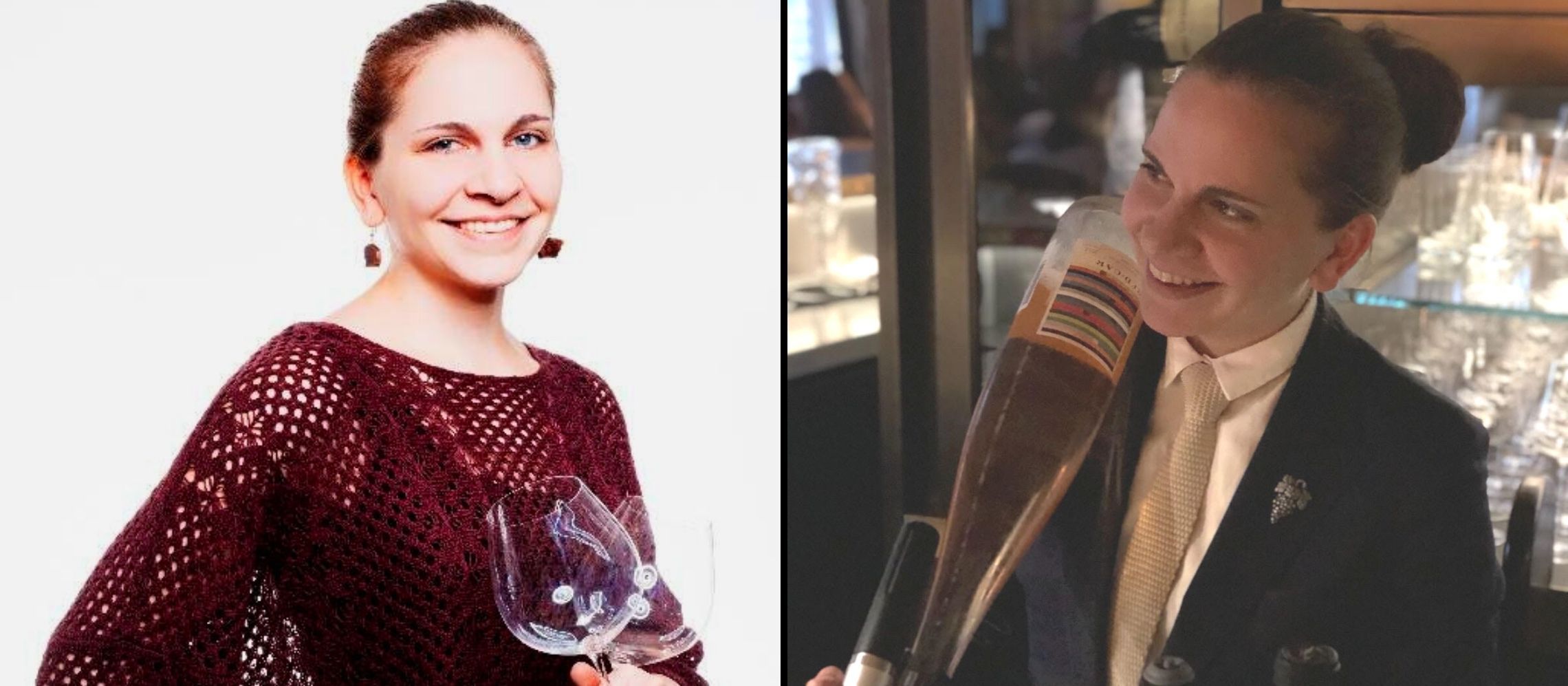 Heidi Mäkinen MW on creating the sommelier's dream wine list
Heidi Mäkinen MW has enjoyed a distinguished and wide career as a sommelier, most recently at the influential 67 Pall Mall in London. Here she shares her insights on being a good sommelier and creating the dream wine list.
Can you tell us about your background and how you first got into wine?
I took my first restaurant job in 2006 whilst spending a year abroad between high school and university. I was fascinated by hospitality and decided to find myself a job in the restaurant industry whilst doing my studies.
Working in a restaurant sparked an interest in me to find out more about wine and it was that curiosity that, after a couple of years, made me want to change my career.
Why did you want to be a sommelier?
When I first started working in wine, pouring it to my customers and explaining the product to them, I was all the time in my mind faced with questions I didn't know the answers to.
I wanted to learn more and more about this fascinating subject and decided to study wine as much as possible. In the restaurant, I could then share the passion I had for wine with my guests and create memorable experiences for them.

How did you progress into your current role?
After working 12 years on the restaurant floor, I decided it was time to work with wine from another angle. I was offered a job at Viinitie Oy in Helsinki, Finland, working on wine education and consulting restaurants on their wine programs. I am now the portfolio manager of the company.
What is involved in your current role and your main tasks?
I'm responsible for buying, maintaining the relationship with our producers, and keeping the selection constantly evolving and interesting for our customers.
The role requires me to keep myself on top of the trends and current issues, taste widely, and read about the changes in the wine world. It's a big job, but gladly I rarely separate my work and private life. Wine is my big passion and I spend most of my hours awake being surrounded by it, whether reading, tasting, or discussing it with other people.
If you were given a restaurant to fix their wine program and grow wine sales where would you start and what steps would you take?
I would first look at the consumer base and their spending habits. I would also look at the competition from other establishments around and evaluate the concept of the restaurant to see what the owners want to achieve.
It's also very important to look at the costs of the business to find out what the target margin should be and how that could be achieved between the different categories of wine served.
There are many places that could sell much more wine if they paid a bit more time for the service they do. For example, sweet wines could quite easily be sold to accompany or replace a dessert if they were actively suggested to the guests.
Also, the staff's wine knowledge can have a huge impact on sales, so I would ensure everyone is comfortable with the wines and speaking about them.

What questions would you ask of the restaurant owner to know what sort of wine list to create?
Who is the target audience and clientele? What has inspired them to open a restaurant in the first place? Is their focus more on the quantity or quality of wine sold? What are the target margins? How much are they willing to invest in their staff? What is the allowed value of the stock? Plus many more…
What do you most look for and want from wine suppliers to help drive sales?
Transparency in terms of the quantities available, the accuracy of vintages, regular opportunities to taste, but also trustworthy discussion on the vintage characters and how they are currently showing. Also having help from suppliers in educating the staff can make a huge difference in sales.
Can you think of any good examples of wine partnerships with suppliers and wines you have listed as a result? What was it about those wines that stood out?
We currently work very closely with one Michelin star restaurant in Finland where we pick up a bunch of wines based on the menu planned, get together with the whole team of the restaurant including both the front of house and the kitchen, and taste through the menu with different pairings to find out the best ones.
Sometimes we even alter some of the dishes to make them more suitable for the wines we wish to pour.
This has worked out really well, and the feedback the restaurant gets for their menu and wine pairing shows it's worth the effort and the pairings really create something extra together.
What does success look like for you from a wine program?
To be able to offer the guests something interesting every time they pay a visit. Whether it's new additions on the list, a great classic from a vintage that's drinking really well, or something out of the box such as a lesser-known wine region or a great wine made out of an indigenous variety the guests have never experienced.
Successful choices are those that the staff like to sell and the guests like to drink.
What are the key factors about the list that help the bottom line?
The list should match the overall concept of the restaurant and be suitable for the dishes served. There should be enough variance in the styles and prices as it can be very off-putting if nothing is available on the BTB list under €100.
What are the key four things you focus on to be good in your role?
Being honest and transparent, being open-minded, listening to your customers' wishes, and being constantly willing to become better.
What do you think sommeliers spend too much of their time on which is not that important?
I think sommeliers often make generalizations based on quite a little experience. It's very difficult to accurately discuss a vintage if you really haven't tasted widely, as in many regions the microclimates change from one place to another and the choices producers make can have almost the same impact as the vintage conditions themselves.
What are the criteria you look for in a wine when deciding whether to include it in your wine program or not?
Overall, I want the wines to be balanced and of good quality. I think the wines need to be able to tell a story and reflect where they come from.
What do you see as being the key skills and talents needed to be a good sommelier?
You need to love to serve other people and make the moments they spend in the restaurant memorable.
How do you evaluate the success and effectiveness of a good wine program?
I love going to a restaurant whose wine list offers so many interesting options that it's hard to choose from them.