Giuseppe D'Aniello shares his advice on how to be a leading sommelier 
22/10/2021
London Edition's Giuseppe D'Aniello on how to be a top sommelier 
Giuseppe D'Aniello has moved quickly through the ranks of the on-trade to his head sommelier and wine buyer position at The London Edition restaurant in the West End of the city. Here he looks back on his career to date, that has seen him work at prestigious restaurants including Nobu, Locanda Locatelli and Roka, and shares his advice on what he thinks it takes to be a leading sommelier.
How did you get into the drinks industry?
I didn't set out to work as a sommelier. In fact my studies were very different to anything to do with hospitality as I went to a scientific school.The first time I worked in the wine industry was during my first job as waiter in a wine bar in Pompeii. The wine list was based on wines from the South of Italy and this was where I fell in love with wine.
Why did you want to be a sommelier?
I was fascinated by the fact that behind a single bottle of wine there was such a a long history and process involved. I was curious to understand more about the flavours and aromas of wine and to be able to know what really was going on behind the wine label. All of this made me want to stay in the wine business, so I decided to train myself, to taste more wines, to travel and visit vineyards and wineries and eventually I have managed to get to where I am now.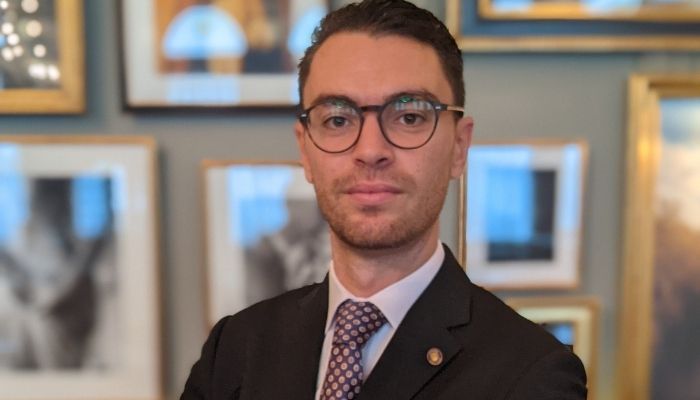 Giuseppe D'Aniello DipWset, Head Sommelier/Wine Buyer at The London EDITION
How did you progress into your current role?
Definitely through a combination of studying, working hard and having a true passion about want to learn more about wines, but also how the hospitality sector works. I have been fortunate to work for number of what you might call luxury restaurant brands in my career, from my current role at the London Edition, the Lanesborough, Locanda Locatelli, Roka and Nobu. All of which have given me different experience that helped my develop my skills and have been a great background and training for what I do now.
What is involved in your current role and your main tasks?
I am the head sommelier and wine buyer and am mainly focused on selecting wines for the hotel. It is up to my negotiate the best prices, organise and run the wine training for the hotel and restaurant staff, as well as manage financial reports on how well the beverage division is dong.
I am also responsible for driving the sommelier team forward and making sure we keep the same high standards. I also get involved in wine tastings and meeting wine producers from around the world to see which wines might be right for our list.
If you were given a restaurant and asked to fix their wine list and grow its wine sales where would you start and what steps would you to take?
You would first need to understand the concept of the place, the style of food, and the type of guest. It would then be important to run different reports to show how the the last few years of trading have gone in order to better understand how different wines have performed and then identify the right wines that are going to make the list more dynamic in the future.
What do you most look for and want from wine suppliers to help drive sales?
Prices points and what discounts they are able to offer on single bottles. We would also be interested in any possible partnerships for selling wine by the glass, and what sort of retros we could expect for selling a certain amount. We would also be keen to offer wine trips to our staff so that they can better understand the wines they are selling and the terroir from where they come from.
What does success look like for you from a wine list - what are the key ways to show success?
Cost of sales must be on point, and managing the cellar properly so you have the right amount of wines for the space. The average selling price of our wines would also be important so that we know we are being competitive on price and are not being too aggressive.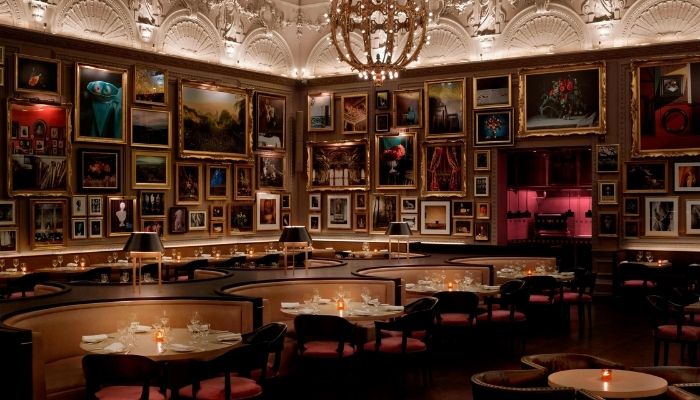 The London Edition
How have you devised the wine list and wine programme at London Edition- what are the key factors about the list that help the bottom line?
The Champagne trolley has been a key factor in helping to drive our Champagne sales. We approach every table with the trolley and it often prompts a spontaneous purchase.
We also wanted to have a strong list that we knew was innovative but also competitive compared to our peers. We have also placed a lot of focus on training the staff as much we can. Knowledge is such a vital part of our job.
What are the key things you look for in a sommelier when recruiting for new roles?
An attitude to work and learn. They must also be passionate about wine. All the rest - knowledge and service - can come later.
What are the criteria you look for in a wine when deciding whether to list it or not?
Definitely price and quality. The packaging and design also needs to fit the five star luxury experience we are offering. It also needs to fit into what the market is looking for and what people usually drink.
What do you see as being the key skills and talents needed to be a good sommelier?
Elegance, be a good listener, and knowledge.