Early Deadline
December 20, 2023
Enter Now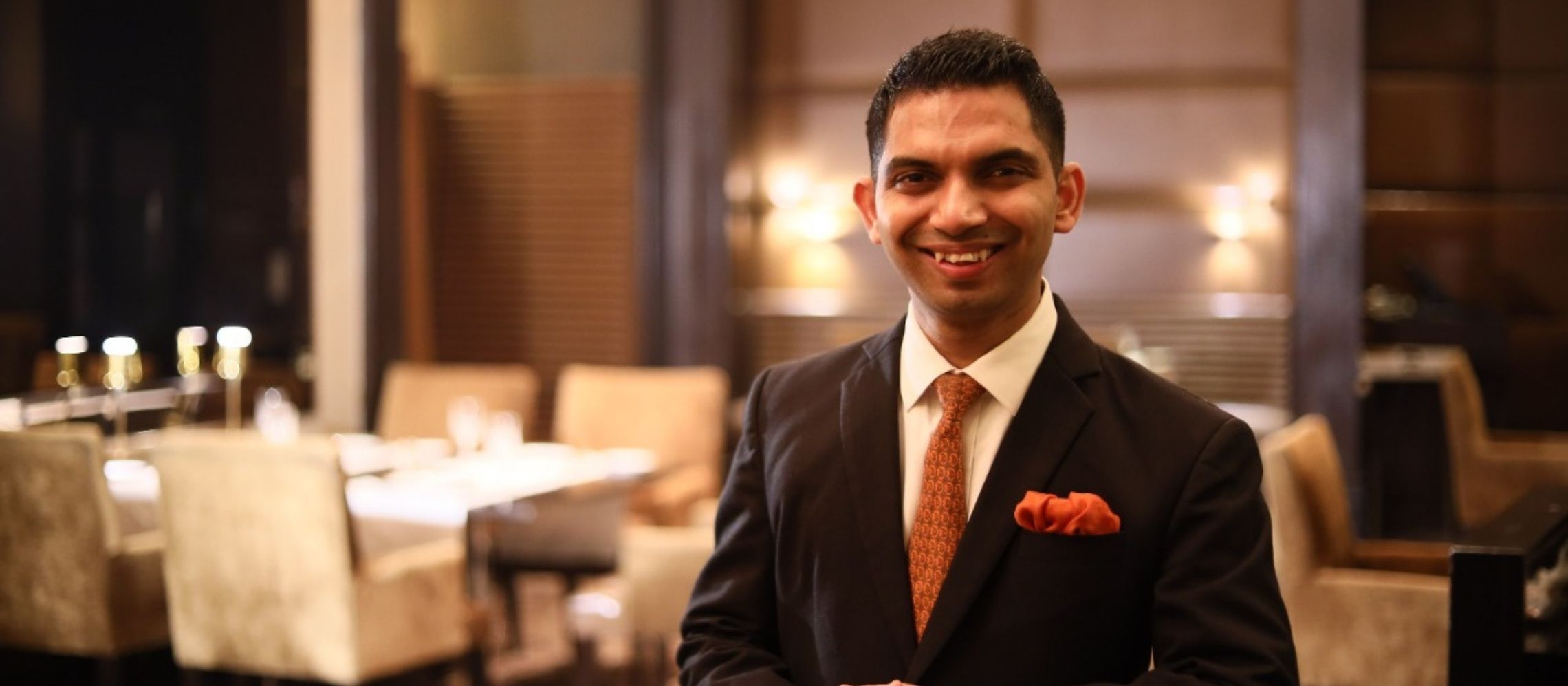 Gaurav Dixit On Creating The Dream Wines List In India's Most Expensive And Luxurious Hotels
As one of the driving forces of the Indian wine culture, Gaurav talks to us about how he got into wine and his golden rule to an effective wine list.
In conversation with Gaurav Dixit, head sommelier at one of India's most expensive and luxurious hotels, The Leela Palace. As one of the driving forces of the Indian wine culture, Gaurav talks to us about how he got into wine and his golden rule to an effective wine list.
Can you tell us about your background and how you first got into wine?
How I got into wines, well it was an embarrassing moment. I remember when a guest at Varq, the fine dining restaurant at Delhi's Taj Mahal Hotel serving modern gourmet Indian cuisine, asked me to serve him a glass of Pouilly Fuisse, I served him Pouilly Fumé, thinking it was the same wine! I never knew that both were completely different wines. It was a tough evening for me because I had an unhappy guest and my manager was very angry. That's the day I decided to start learning about wine. Later I started to enjoy it because when you begin to understand wine you have extra confidence to speak about it to a guest and have a conversation.
Why did you want to be a sommelier?
My journey in the field of wines started at The Taj Mahal Hotel, New Delhi, in 2011. I joined the hotel as a butler. I had no knowledge of wines and started from scratch. Whenever I heard or met someone talking about wine I was fascinated because the word brought with it an element of charm, wonderful stories and created a special moment. I slowly started reading wine labels, asking questions including some simple and stupid questions, and steadily built up my interest. The more I learnt, the more fascinated I got and I knew I wanted to be a sommelier.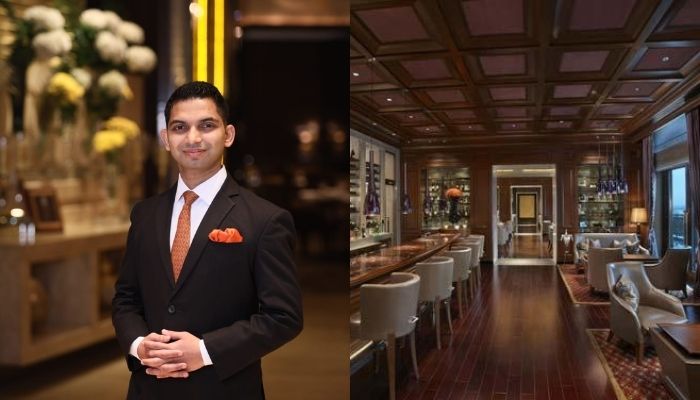 Gaurav Dixit, Beverage Manager and Sommelier at The Leela Palaces, Hotels and Resorts
What is involved in your current role and your main tasks?
As beverage manager and sommelier, I am in charge of Leela Palace's beverage program, from creating the selection of wines to managing the costs and profits and organising the overall wine service. A lot of that happens behind the scenes in the office, but the most important task is still the actual wine service. I really enjoy talking to and serving customers and there is nothing better than a well-run busy service with lots of great wines sold and tasted.
If you were given a restaurant to fix their wine program and grow wine sales, where would you start and what steps would you take?
At the outset, I would observe the current situation to know it better. Secondly I would understand what sells more, what are the opportunities. The most important part would be to train the team, solely improving the wine list will not accomplish anything. Working in sync with team is the foundation to an effective wine program. I would tell them the history and trivia's about the wines because it is the story what sells.
Wine involves a lot of storytelling, what's your go to wine story?
There are many stories, but the Barolo Brothers and D'arenberg's wine labels are always my favourite. However, I speak really high about my own country's production. Because for past 5-7 years Indian wines have shown their calibre and I would love to be an ambassador for Indian wines.
Is Price = Quality in Wines ? What's a value for money wine that you would recommend.
This is a very subjective and debateable topic. I have tasted many pocket friendly wines which are show amazing value. Baron Philippe De Rothschild Escudo from Chile is an outstanding wine for its price in reds and Crios Torrontes from Argentina in whites.
What do you most look for and want from wine suppliers to help drive sales? Can you think of any good examples of wine partnerships with suppliers and wines you have listed as a result? What was it about those wines that stood out?
There are so many wines listed from various suppliers. As support I look forward to interacting with winemakers and hosting events with them, so that my customers get first-hand experience and can hear the tales from the producers themselves.
I have executed region specific wine promotions e.g. Tuscan wines, Napa Valley wines & Burgundy wines which were paired with the food from the same region. I'm proud to say that these were all sold out events.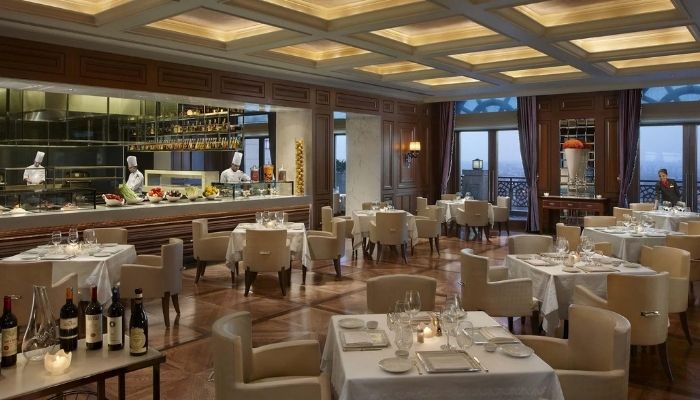 Leela Le Cirque, New Delhi
What does success look like for you from a wine program?
When I see my team taking pride in pouring/selling wines and when I see each guest in the restaurant with a glass of wine in their hand and bottle on the table. Additionally, when I see junior sommeliers educating the guests about wines, it truly is an amazing feeling.
How have you devised the wine list at your venue - what are the key factors about the list that help the bottom line?
One simple rule, that there is a wine for each size of the pocket and every occasion that we can capitalise on.
What are the key four things you focus on to be good in your role?
Good Taster
Good Knowledge
Confidence
Right Attitude
What do you think sommeliers spend too much of their time on which is not that important?
Sometimes a sommelier may spend too much time on a table where he sold the expensive wine and as a result other guests might get ignored. There has to be a balance. I share this from personal experience.
What are the criteria's you look for in a wine when deciding whether to include it in your wine program or not?
Wine should be value for money. It could be as cheap as 10$ and as expensive as 1000$ but if it doesn't deliver what it supposed to be then it's a bad selection. I try and taste the wine before making the final selection. I ensure about the vintage and know from my experience if I would be able to sell this wine.
What do you see as being the key skills and talents needed to be a good sommelier?
Good Taster
A storyteller
Knowledge
A jazz and flair while serving
How do you evaluate the success and effectiveness of a good wine program?
When the sale graph moves up consistently, team is happy and take pride in their job. Revenue could be low but the number of bottles should be high. This clearly means that we have more guest drinking wine than any other beverage. Revenue can be secondary. Cost percentage should be under control and no spoilage.
What glassware would you recommend ?
What courses or books would you recommend for aspiring sommeliers
Wine Folly for beginners and The World Atlas of Wine 8th Edition for the advance level.