Early Deadline
December 20, 2023
Enter Now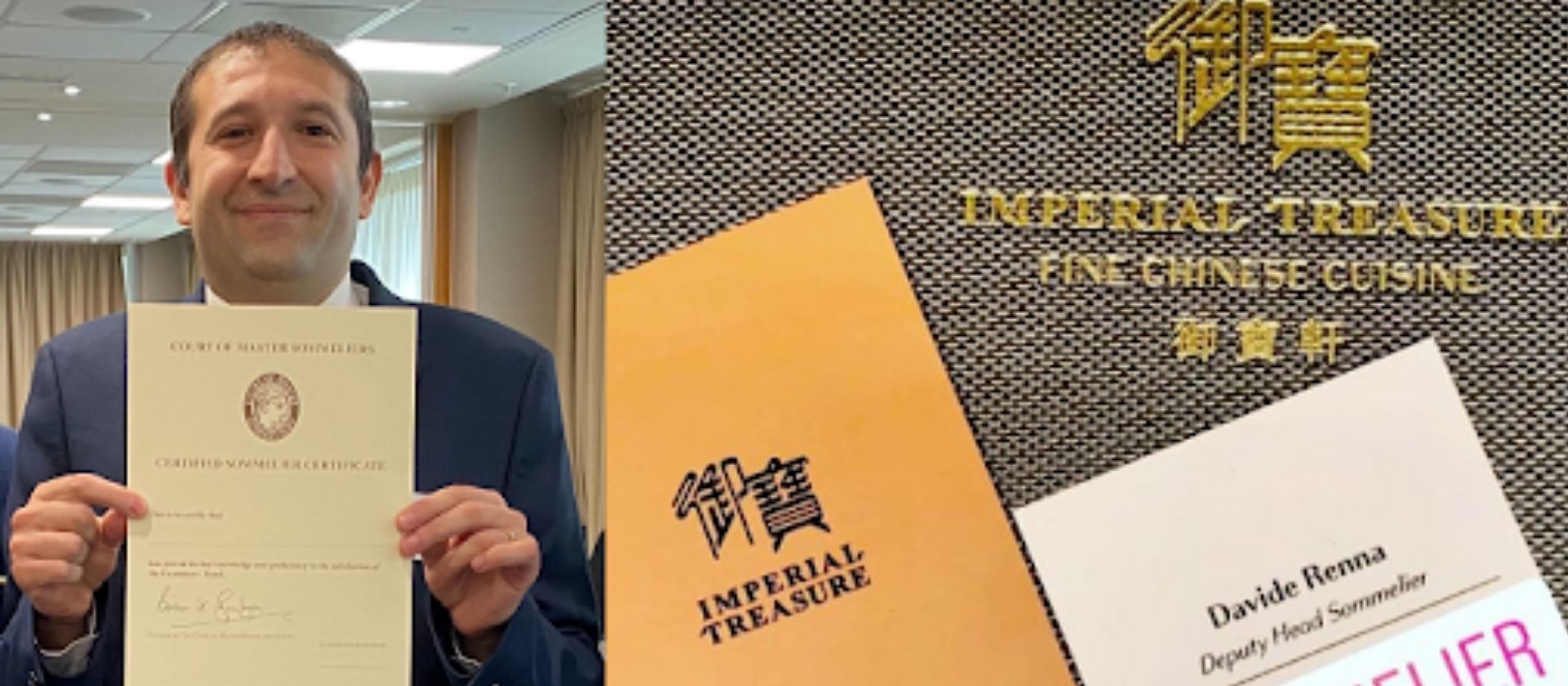 Davide Renna's Take on being an 'Imperial' Sommelier
The perfect wine to serve with a signature peking duck and other lessons in sommelier-ing with David Renna
Where do you currently work?
Tell us a little about yourself
I'm from Piemonte, Northwest Italy, and I have lived and worked in London since 2006. My career in hospitality started back in 1998 as a junior waiter in one of my village little Hotels and since then I have covered almost every front of house position from waiter to bartender and since 2011, Sommelier.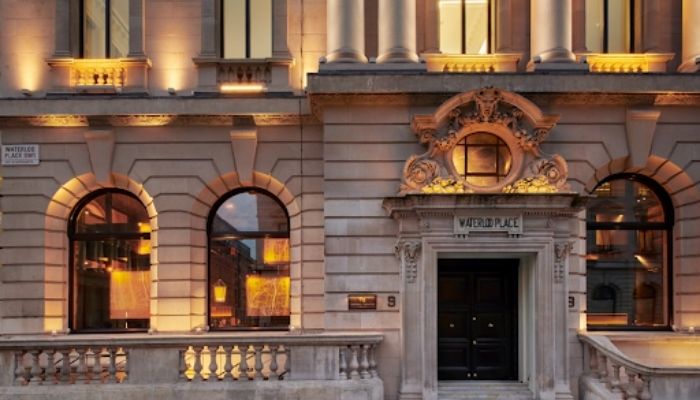 Imperial Treasure Fine Chinese Cuisine, London. Credit: Ambroise Tézenas
Why did you want to become a sommelier?
More than why, is actually how? It was almost an accident, it happened by chance ,or should I say by luck. I was head waiter for Launceston Place restaurant in London and a position for junior sommelier became available on the team. I was passionate about wine (more from a consumer point of view though) so I took the opportunity and joined the Sommelier team lead by Agustin Trapero, currently Beverage Manager for Four Season Hotel in Madrid (my first Head Somm and mentor) who took me under his wing and started to teach me and show me the wonderful world of wine. When I moved to London I had no idea that Chile, for example, was a wine producing country.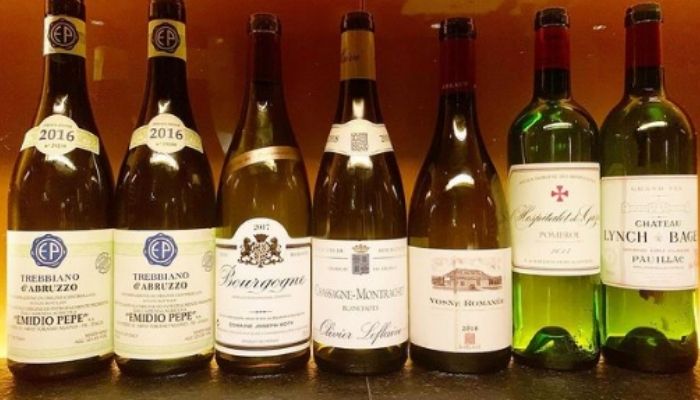 Some beautiful Burgundies and Bordeaux from tonight's dinner service, with a guest appearance from Emidio Pepe.
How according to you has the role of the sommelier evolved, especially now during Covid times?
Nowadays the role of Sommelier per se, in my opinion, doesn't exist anymore. We are in fact (for senior positions) part of the management team of a restaurant. Companies cannot unfortunately afford to pay an individual just to open wines so we are (or at least a lot of people I know are) required to take responsibility for the smooth running of the operation as a whole.
What are some of the most important skills for a sommelier to have?
The ability to read and anticipate guests' needs and exceed expectations. Also to me is important to be able to interpret signals on what sort of wine a guest is looking for, especially when it comes to budget.
What do you look for when you plan to buy wine for your business?
Now more than ever, value for money. Companies, even the biggest ones, are nowadays very money conscious. Other than that, wines that fill gaps in our list in whether it is a region not covered, or a style or a price point to bridge the gap between entry level and premium.
What are some of your favorite places to enjoy great wine in London?
We are lucky to live in a city where wines from all over the world are available at your fingertips and the choice is so wide that it will take forever to mention all of them.
If I have to pick 3, then these are (in no particular order):
- Medlar Restaurant in Chelsea for dinner (the food and service led by David O'Connor is nothing short of spectacular here, my favourite restaurant in London) accompanied by great wines selected by the lovely Melania Battiston.
- Black Book Soho (formerly Trade Soho) for a cheeky glass after service, since they close late at night.
- 67 Pall Mall, sommelier heaven, simple as it is an encyclopaedia of wines with over 800 BTG.
What is your approach to matching food and wine?
Working in a Chinese restaurant where lots of different dishes are ordered to be shared is not an easy task to find a proper pairing so most of the time you have to compromise. In my opinion, as long the wine doesn't clash too much with your food, the best wine to have is the one you enjoy the most. Generally speaking I like to complement and match the flavour/texture of the dish and the wine rather than contrast it.
If you had to pick one red and one white wine as your personal best, which wines would they be?
Easy: give me a Burgundy either red or white and I'm happy. I'm not fussy about appellation or producers, I just love the region as a whole.
What's the best part of your job?
Being able to open and taste wines that normally I would only dream of tasting because of their prices or rarity. Also I love when I recommend a particular wine and the guest really enjoys it and thank me at the end. There's no greater gratification than that as a Sommelier for me.
Any favorite food and wine pairing suggestions for London drinks enthusiasts?
Our Signature Peking Duck at Imperial Treasure is to die for and our Dim Sum selection is very famous. Almost every week we are fully booked for Saturday and Sunday with people queuing to try them. For the duck we have a great selection of Pinot Noirs from all over the world, even one from Hungary by the glass that my Head Sommelier discovered that works wonders and won't break the bank.
For Dim Sums the new release of Louis Roederer Collection 242 is a match made in heaven.
Davide Renna, Deputy Head Sommelier at Imperial Treasure Restaurant Group
Any tips for wine brands trying to grow in the on-trade sector and how they can help sommeliers?
Training about their wines. It's important that the Sommelier, who is ultimately the point of sale for them, understands the philosophy behind the wine and why it is made in a certain way. Nowadays great wines can come from anywhere. It is what's behind the label that sets one apart from the competition.
What are your weekly tasks? Please explain what all you do in detail.
As mentioned above I am an active part of the management team of the restaurant so on top of my duties of stock controlling and organising the wine list, there is daily staff training and booking management for the restaurant.
What are your personal career goals? And, how are you investing in those or planning to get there?
I want to learn more about the region that I love the most, so I have just enrolled into the Wine Scholar Guild Bourgogne Master Level so I will be busy for the next year with that.
Give us one good story that you remember between a customer and you.
Recently a lady came to dine with us, she complimented our Burgundy selection and chatting with her I discovered that she was a close relative of the late Olivier Leflaive. So I definitely took that compliment with even more pride.