2023 Registration
London,uk
March 20 & 21
Closed
BinTwo's Mike Boyne on what it takes to be an award-winning wine merchant
Within a few years he was being named best independent wine store in the country by Harpers Wine & Spirits. Here he reflects on what it has taken to be one of the UK's most respected wine retailers.
What is your background and how did you get into the drinks industry?
I have always been a bit of a nomad when it comes to my career. I spent an enjoyable and highly rewarding time in the armed forces before moving to the ambulance service where I ended up being operations director for the London Ambulance Service. In fact I am still involved in the ambulance network even now
My move into the drinks industry came when my then girlfriend, now wife, asked me on on what was probably our second or third date what I would most like to do in life – and I said move to Cornwall and run a guest house. She said that was her dream too. So that's what we did and we were soon running a boutique B&B in Padstow.
That's when we became regular customers of the local wine bar and merchants – Bin Two. One thing led to another and we ended up selling the B&B, and I started working in the wine store. When the chance came up to take on Bin Two full time I jumped at it. That was seven years ago.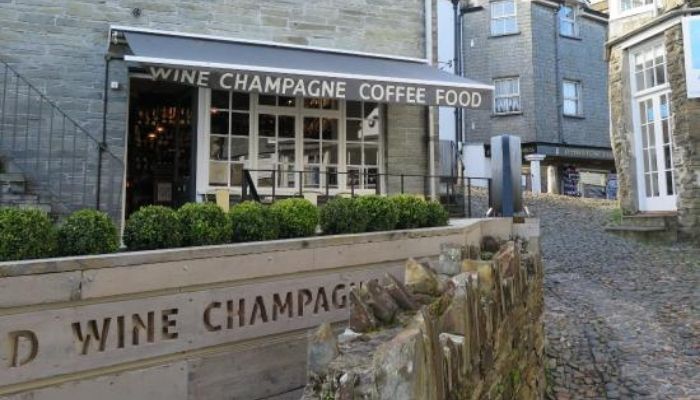 Bintwo Wine
What was your goal from the outset - what did you want your point of difference to be?
There are no right or wrong answers for us when it comes to wine. But we knew we wanted to offer wines to buy and take home, but also run a hospitality service as well. Which is where I think we have been able to stamp our personality on the business. Now around 55% of our sales come from the on-trade side of things, which includes providing a light food service of tapas dishes, charcuterie, and coffees and teas.
I also have had some negative experiences with wine in the past and people trying to make you look foolish about not knowing everything about it. So I am always very aware of putting people at ease completely when they looking to buy a bottle of wine.
It's the guiding principle of what we do and I hammer it home to all our staff. I will only employ people who enjoy people and talking and selling to them. I want our customers to feel totally comfortable coming here.
How have you gone about building up your range and deciding on what regions and countries to concentrate on?
I think we have a very personal offer which people seem to like. I don't have a vast wine knowledge, but I know what I like and that usually draws me to wines from off the beaten track and the lower intervention end of the wine spectrum. We started out at a time when there were also so many more smaller importers looking to work with merchants like ourselves so we have been able to grow our ranges with them.
We have also recently changed the way we sell our wines and moved away from ranging everything by country, and we now do it by style and flavour, using the kinds of words his customers use when they order a glass of wine. By doing it that way we have also exposed gaps in our range that are not my usual preference.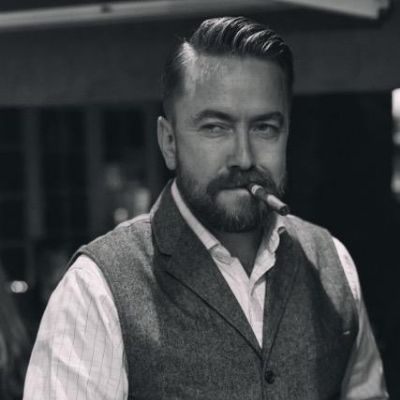 Mike Boyne, Owner of Bintwo
What are the key factors you look for in a new wine producer or importer before taking them on?
They have to show they know our range and understand the kind of business we are and the kind of wines we want to sell. That way we can just focus on those suppliers who have strengths in particular areas of styles of wine.
What are the things a producer or importer can do to make your life easier?
They need to be as flexible as they can. So what we need is minimum orders and being able to decide how many wines we take on rather than being told. Rather than invite us to go to a tasting in London, why don't they cherry pick the wines they think we would be interested in and send them down to us?
What are the things that producers and importers get wrong that frustrate you and make you less likely to want to work with them?
I don't work with someone who just turns up and is just trying to sell me something without any idea of what I do. It's why I stopped working with one big national distributor. Their sales guy just wanted to push us wines that were not suitable for us. Turning up unannounced is also a cardinal sin.
What changes did you have to make during the pandemic?
Before the pandemic we did not do a lot of wine online. At least not compared to other retailers. We had tried it, but it had never really worked. But we had to go online and it boomed during lockdown. To such an extent that half our sales were to the local area and the other half were right around the country. We got a lot of new customers as a result.
We are still continuing to see that growth online after lockdown has been lifted. It is also a good way for people who have visited Cornwall for their holidays to keep that connection with the place during the rest of the year. I think people also like to feel like they are supporting a local business as well.
What are your plans for the next steps for the business to help you grow?
We do a lot of social media and that helps with our profile and to show what we are like as people. I have really embraced it now and given myself a free licence to say what I think. It really helps connect with our customers. But I want it to be seen as a friendly place to have a chat and I try to have a laugh and don't take myself at all seriously.
We are also making some of our own wine as well. Including The Jammy Git and our own pet nat wine – Fizzy Bum which is made at the local Trevibban Mill winery. We have also launched our own gin brand, which is made to a recipe my wife and I came up with at the local Salcombe distillery – called Padstow Sea Maiden. It's distilled in the heart of Padstow on copper still mounted on the back of a 1973 VW Camper flatbed.