Early Deadline
December 20, 2023
Enter Now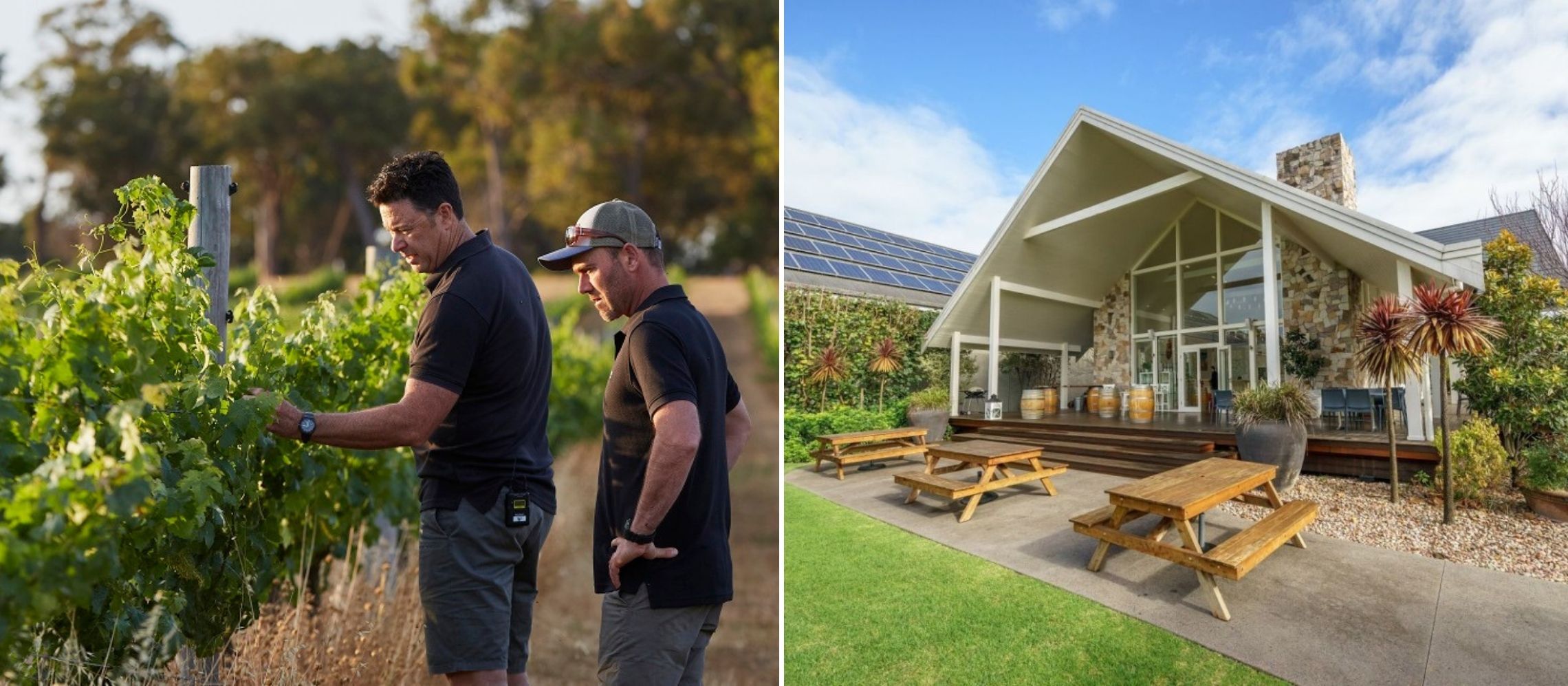 Are Alternate Varietals the Future of Winemaking?
Flametree Wines' Cliff Royle imparts his wisdom on the winemaking culture of Margaret River and the use of technology in the wine industry.
The picturesque location of Geographe Bay in Western Australia is home to one of the country's most popular winemaking regions - Margaret River. For over fifty years now, the Margaret River has been the lay of the land for some amazing wineries. In 2007, Flametree Wines by the Towner family joined this list. Located at the gateway of the wine region, Flametree Wines has quickly added its name to the list of Australian wineries to watch out for.
While the region and its produce is key to the winery's rapid success, the major role is played by their dedicated team. This team is led by Cliff Royle, the Chief Winemaker, and General Manager.
Cliff is a veteran of the winemaking trade and his experience has been a big factor in Flametree's rise. During a conversation with Cliff, we got to know about his winemaking habits, how people skills play an important role in the success of a winery, and how he is adopting new technology to yield even better results at Flametree Wines.
Tell us a little bit about yourself.
I have had the pleasure of working in the wine industry for most of my working life, after an initial stint in hospitality. I suppose you'd call me a loyal employee as I've been at Flametree Wines for 12 years.
Before that, I was at Voyager Estate for 12 years. My love for wine has been further enhanced by my travels over the years and my absolute favorites are Barolos and Burgundies.
After vintage, I love nothing more than to head up north, find some sunshine, put some beer on ice and go fishing with old schoolmates. At home in Margaret River, I love that wine brings a family together for meals filled with music, great food, and lots of laughter.
Tell us a little bit about Flametree Wines.
Compared to some of the pioneering wineries from the Margaret River industry, Flametree is a relatively young player. However, our wines have achieved acclaim well beyond their age.
This allows the brand to stand amongst the most prestigious producers of the region, and indeed the country. The Flametree name comes from the famous Illawarra Flame Tree.
We have created a portfolio and cellar door which stands to welcome people of all walks and wine preferences. Our property features a number of these trees along the driveway and their bright red flowers and berries stand out amongst their peers, just as we hope our wine does.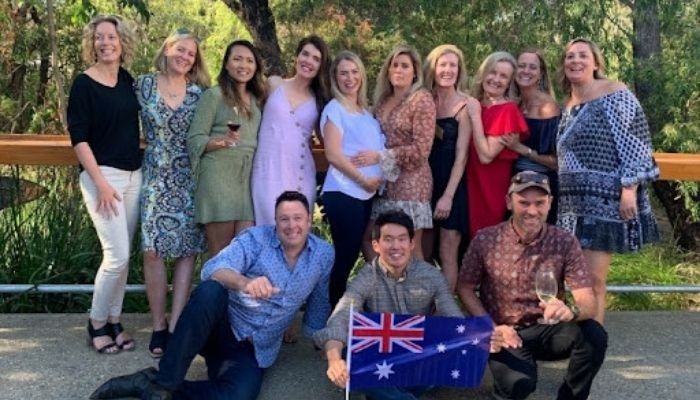 The Flametree Wines team
According to you, what makes a great wine?
Making great wines starts with great fruit, fruit that can then allow the house style to shine. I follow great producers, not great vintages. Almost everyone can make a great wine in an outstanding vintage.
However, the best winemakers always find a way to make quality wines in the context of what the vintage throws at them. I enjoy the challenge of lesser vintages in which you have to pull together all your resources as there is nowhere to hide.
This is when your ability to manipulate the fruit and bring its positive features to the forefront count, as do years of experience. I believe that great wines must have perfume, elegance, and structure, all integrated into perfect harmony. Most of all, my guide for a great wine is the surprise at how quickly the bottle is emptied!
What would be your typical day at work?
I'm very fortunate that I am employed at Flametree, both as a General Manager and Chief Winemaker. As such, my day-to-day role is quite complex. At the moment I'm securing fruit for next year, talking to distributors about allocations, getting wines ready for bottling, and a spring release. I am also getting repairs and maintenance completed for the change of season and mapping out the next 6-12 months.
Sometimes I'll be in the winery, tasting and doing allocations all day and on others, I'll be on a Zoom wine dinner in Singapore. The range of tasks and complexities is endless. Checking in and catching up with our small but very talented team on what's happening in our own backyard and abroad is always fun.
What excites you the most about your brand?
Our brand takes a very youthful approach. We don't get bogged down by traditions or get trapped by a particular winemaking methodology. The preference is to continue evolving while keeping a core philosophy and retaining a set style guide for just a few of our wines, the rest are always up for review.
The fortunate thing is that our customers have come to expect and respect this; they come back for the wines they know and love and to try new styles that we are experimenting with. This flexibility gives us a fresh story and a competitive edge.
What do you consider your flagship wine and why?
Our flagship wine would be the Flametree S.R.S. Wallcliffe Chardonnay. The wine is modern in style and pushes the boundaries on minerality and complexity whilst retaining the underlying Margaret River fruit power that has made the region famous. The wine style is respectful of fruit purity, works well with food, and has the potential to age well.
This wine has had huge national and international success and has firmly put Margaret River in the top international Chardonnay conversation. We use hand-picked fruit and large format oak with little to no MLF or lees stirring, looking for an ultimate site and clone purity.
Chardonnay is back in a big way and so it should. There are no greater wines than the white wines made from the Chardonnay grape.
Have you ventured into any form of technology recently?
We've upgraded our winery sorting equipment to ensure that only pristine fruit goes into our process. We don't like to use maceration pumps unless we have no other option.
The idea is to make lighter framed, more elegant wines rather than the more traditional and more heavily extracted wines of yesteryear. This results in fewer inputs, less finning, and sometimes little to no filtration.
We're also dabbling with alternative fermenters such as concrete eggs, clay amphoras, and larger format oak with some interesting results. On the admin side, we are transitioning to a fully integrated CRM system which will allow us to better cater to our customers and present our wines in a more contemporary fashion.
Do you have a D2C channel? And how are you making the most of it?
Yes, our direct-to-customer sales channel is one of our strongest. We sell via our cellar door, website, mailing list, wine club, and at on- and off-site events throughout the year.
Despite the initial impact of Covid-19, our cellar door is enjoying increased visitation as many locals who would normally be traveling overseas are supporting local businesses. We have a very loyal customer base and this is growing monthly as we expand our presence via social media and events.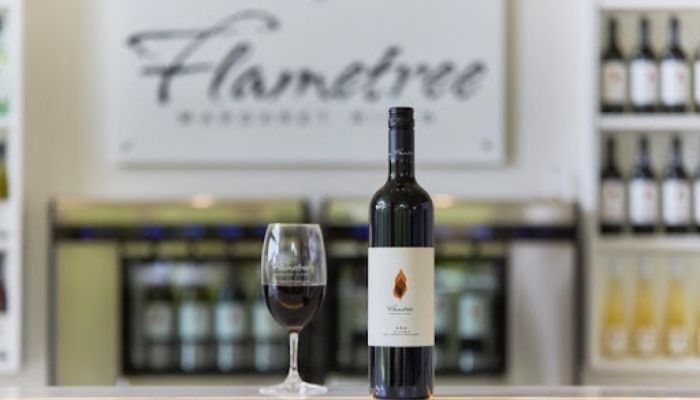 Flametree Wines
Are you working on a new product right now?
Yes, we are very excited to soon be releasing a new range called PIVOT. These wines are in answer to the interest in alternate grape varietals and wine styles. Our first two wines will be a Marsanne and a Graciano, both of which are made using some unique vinification techniques and will be bottled unfiltered.
The idea of Pivot is to turn things on their head; instead of moulding the fruit into a pre-decided wine specification, the fruit becomes the fulcrum around which the winemakers pivot.
We're calling it "responsive winemaking" - we wait until the fruit arrives at the winery and let it dictate what we make from it. These wines will be available only on the domestic on-premise trade and our customers can't wait to try them.
What are some of the things you do to make sure your distributor has everything they need from you?
A good friendship for starters. We Aussies primarily work together on a hand-shake basis, so a solid partnership is critical for the success of the producer and the distributor.
We speak with our ambassadors often and it isn't only about business. It is also important to keep them up to date with how our brand story is evolving, to ensure that there is a unified message about who we are and what we do.
A trip out to see customers with our representatives is always of benefit. Apart from this, we keep a shared drive with everything they need to promote and sell our wines, from tasting notes to images.
How do you work with bars and restaurants to increase sales?
We offer wine training on our wines and make sure the staff knows what food pairs best with each wine. Once again, it all comes down to relationships. The staff in bars and restaurants will always recommend the products from wineries that they feel most affiliated with.
Where can we find your products?
We work with Jess and Mark at Vindependents to get our products to our member stores. Check out their website for a full list of suppliers: www.vindependents.co.uk. You can also find our products on our online store.
How do you market your brand on social media?
We target various customer demographics using different platforms. We find that Instagram and other newer platforms are more enticing to a younger audience. Facebook reaches our slightly older customers.
We try not to use text-heavy posts but rather engage people with short and attention-grabbing images and messages.
What advice would you give to fellow winemakers looking to get their wines into bars?
You need to understand their target market, their menu, and their budget to serve them with alignment. If you take the time to understand their unique business model rather than pushing random wines their way, they will appreciate you for it.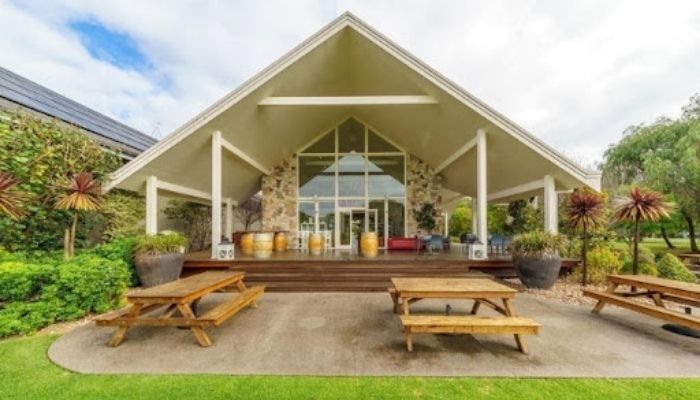 Cellar Door at Flametree Wines
Do you have a winery tour/tasting room experience for visitors?
Yes, we have a spacious, Hamptons-style Cellar Door which is close to the coast. We promote the experience as "fine wines in laid-back luxury".
Our staff is trained not to reel off wine tasting notes as they are there to guide visitors towards their wine preferences. Although we make bloody good wine, there is no snobbery at Flametree.
What are some wine trends you're expecting to see?
I can't speak for global trends, but in Australia, there is a growing trend towards 'alternate varietals' (i.e. not the usual big players such as Chardonnay, Cabernet Shiraz, Sauvignon Blanc, etc) as well as lighter-style reds. As I mentioned previously, some of these big players are also seeing a shift in style; with Chardonnay becoming more refined and Cabernet less heavily oaked and more fruit-forward.
Lastly, what are you drinking right now?
At the moment I'm pretty obsessed with 2016 Barolo's, 2018/19 Burgundies, 2019 German Rieslings, and the 2018 Margaret River Cabernet Sauvignon. The latter is the best vintage I've seen in my 25 years as a winemaker in the Margaret River region.