2023 Registration
London,uk
March 20 & 21
Closed
Adriana Valentini on 5 Ways to Upsell Wine at the Restaurant
Adriana Valentini, one of the leading female sommeliers of London, advised on boosting wine sales at the restaurant.
Adriana Valentini, Wine Manager at Balthazar Restaurant (Caprice Holdings), has worked for Milan's top restaurants. Due to her passion and ambition to become one of the top female sommeliers, she travelled the world gathering wonderful experiences. In a recent, exclusive conversation with the team of London Wine Competition, she shared her shrewd thoughts on way to upsell wine at the restaurant.
Take the wine order promptly after water has been served
I have noticed from my experience that the customers are always thirsty and they look forward to enjoying a good glass of wine or an entire bottle. The quicker we provide them with their drinks, the quicker they might drink and finish it and ask for a second glass/a second bottle. I always tend to ask them if they are happy for me to take care of the wine pairings also with their different meal courses.
Offer a variety of sizes
Lunch service is always different from the dinner one, there are different dynamics (i.e people have to go back to work just after lunch so they do tend to drink less, on the contrary people at dinner are more relaxed and tend to stay longer) and different people (single dinner, a driver who cannot drink or that can drink less, a couple with a pregnant wife, business colleagues who do not know each other and discover to have different taste before to buy a single expensive bottle. Offering wines by the glass, by the carafe, half bottle or by the bottle gives you the possibility to finalize the sale with whichever kind of customers is sitting in front of you.
Train your own staff
Servers are usually unprepared to answer any questions by the customers so I truly believe that organizing internal training and letting them try the majority of the wines listed in our wine list, organizing weekly sales competitions, makes them my alleys. I cannot be everywhere at the same time in the restaurant so as long they are much more involved and feel much more confident with what they know, they challenge themselves "I can sell it myself".
Knowing your wine menu by heart and try to be imaginative and seductive using a charming language not too technical though
My motto and I try to stick to it, is "My customers have come to dine and then to drink something nice, not vice versa". I tend to let them guide me starting with what they usually like to drink (grape variety, new or old world style, full or light body wine) and eventually what I would like to sell them as stock rotation and stock availability in the cellar. The Price range is my final step before providing them with the 3 or 4 options to choose from in order not to let them feel pushed to buy an entry-level wine or any other premium one.
Prices must reflect the market and the location
It is always a win-win keeping an eye on the top trends in the wine business, rotating your wine selections at least monthly, and ensuring that any good selection of wines starts from under i.e. the £30 price point and set aside clearly a section for premium and reserve wines. The customers need to feel free to choose according to their budget but also need to understand visually that you must pay a higher price for the availability and the service at their own table of that particular vintage or "Chateaux" in perfect condition.
About London Wine Competition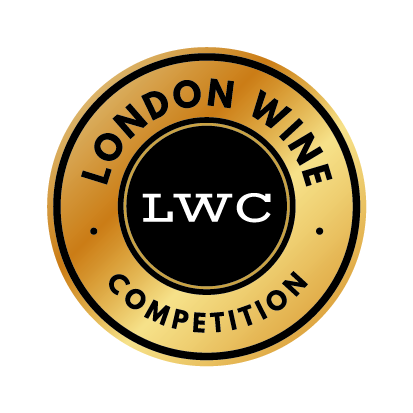 The London Wine Competition recognizes, rewards and help promote wine brands that have successfully been created to identify with and target a specific wine drinker. It rates the brands based on three important criteria: Quality, Value For Money & Packaging. The event is organized by Beverage Trade Network (BTN), the leading online platform dedicated to connecting the global beverage industry.
Enter Your Wines Today and Get Rated By Quality, Value and Package. Submissions Deadline: 20 February 2019.