2023 Registration
London,uk
March 20 & 21
Closed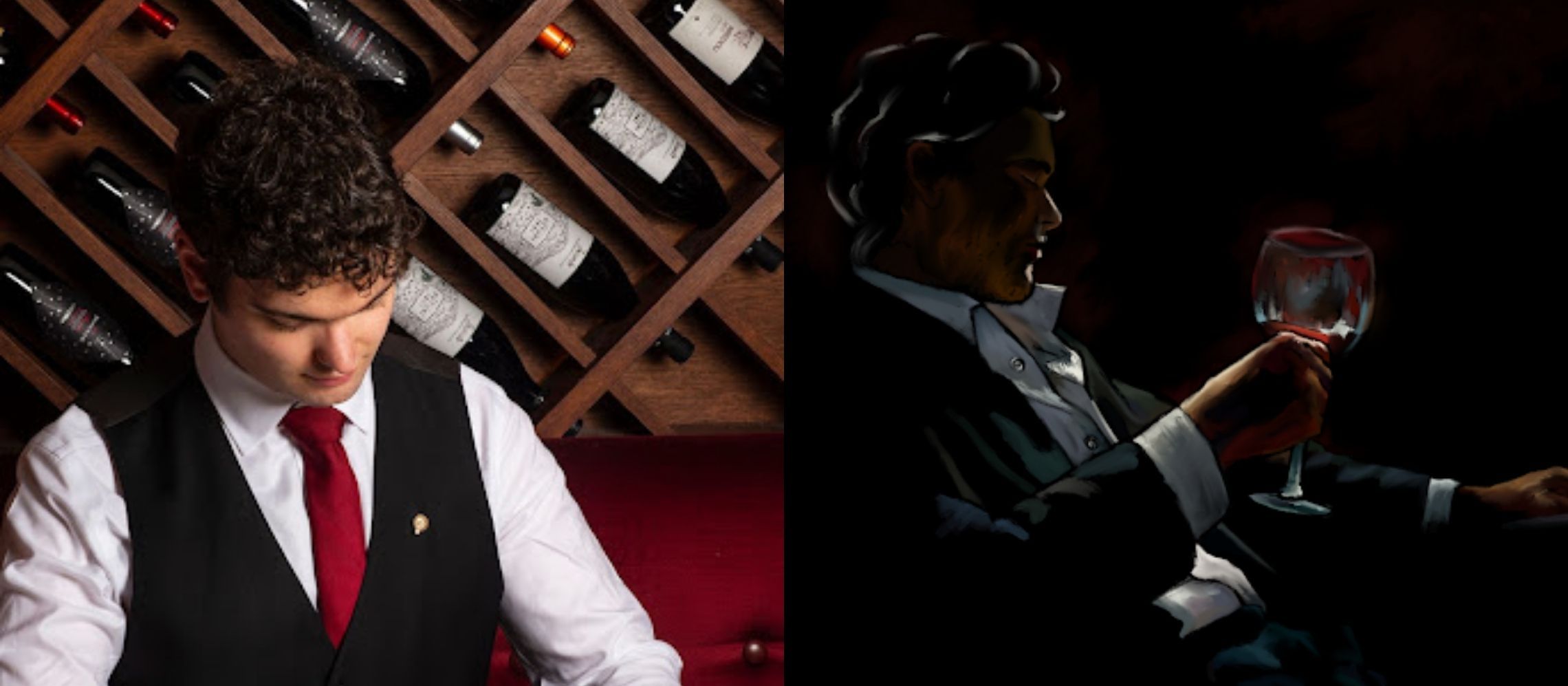 A thirst for knowledge
Along with a thirst for wine, Lorenzo Beltrame also has a deep thirst for knowledge. He's always trying to learn and know more to keep moving forward.
Where do you currently work?
Tell us more about yourself.
Born and raised in an Italian region where the mountains stumble into the sea, I think of myself as a passionate explorer of cultures.
That is an innate attitude of mine, amplified by the environment I grew in: my family has a long-established restaurant in Italy, and since my early years I've been in contact with residents and tourists, each of them carrying a different background, experience, history, and this fascinates me now as it was then.
Both in my life and my work I can define myself goal-driven, and I like to plan for the long run for myself. My attitude towards life makes me believe that there is always something to learn from everyone: many times I feel, excuse my job-related pun, thirst for knowledge.
On my desk there is always my laptop, a notepad and my cat, and that's why I cannot keep a pen on it.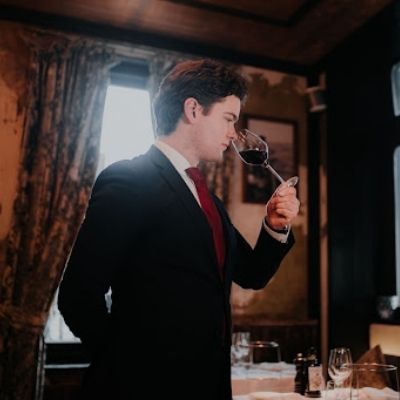 Lorenzo Beltrame, Head Sommelier for Santo Mare Restaurant
Why did you want to become a sommelier?
I first started to consider this path when I was young and I met a person who turned out to be a Sommelier himself.
I was amazed that he could recognise flowers, fruits, aromas, when he was narrating the history trapped behind each cork and ready to be undisclosed to everyone willing to learn it.
I knew I wanted to be able to distinguish the different aromas, to identify the single tastes. Then it followed the personal will to know the background of what I was drinking, it dazzled me the curiosity behind the alchemy of food and wine pairings, so that I craved to be 18 to begin to study with the course programmes developed by the Italian Association of Sommeliers.
How according to you has the role of the sommelier evolved, especially now during Covid times?
In my opinion the sommelier role has seen an improvement of its position both inside restaurants structure and in the digital world: when everyone can review a label online, sometimes with a misleading lexical choice, the customer often appears confused and looks for a professional help in the choice of the bottle, either when dining in a restaurant or choosing a wine on a website.
During the first stages of the pandemic I had the chance to be a beta tester for a mobile application -RedSip- designed to allow Sommeliers to professionally review the wines, and I'm personally glad to see that the online market is demanding the suggestions of experts.
Talking about Front and Back of House employees, would be certainly foolish to think Covid didn't affect the hospitality industry in terms of numbers of workers, but for this specific sector I see a raise in attendances at professional courses: I'm therefore expecting that, out of the people taking the course for personal interest, more professionals will soon join cellars around London.
What are some of the most important skills for a sommelier to have?
When I think of a sommelier, my mind immediately goes to someone who can first understand, and then educate the customer.
It goes beyond a technical food and drink pairing, and that requires the skill to have a clear idea of the guest's budget, then whether the choice must be restricted to bespoken and historical producers or if the dining experience can be enhanced by a hidden gem otherwise unheard of.
As a driver conducts their vehicle for other passengers, so a sommelier tastes for its customers. A most important skill is to work independently from the scents, the aromas, the flavours you like: the bottle of wine, the glass of whiskey, are not for you but for your customer.
But, as I learnt from a great teacher of mine, the most important thing is to respect every product you are asked to judge, and to remember that behind a glass there is always the work and the effort of many people.
What do you look for when you plan to buy wine for your business?
Deciding to insert a new label in the wine list is always a challenge: usually it comes after weeks of talking with our regular customers, looking for something that may interest them.
Most of the bottles are added after a meticulous research of the best expression of a singular grape, or instead the results of a winemaker's technical masterpiece.
In the end, I like to "sign" the wine list with a couple of labels that I personally enjoyed during my career, in the hope to transmit to the customer the same emotions I had.
Of course I cannot forget a strong relationship with our suppliers offering an always updating wide portfolio that allows me to choose from an almost unlimited range of options.
Your favorite places to enjoy great wine in London?
My favourite place to enjoy great wines in London is the Oeno House inside the Royal Exchange building, where I had and have the chance of tasting masterpieces from all over the world, with the support of great professionals.
What is your approach to matching food and wine?
I can define my approach to food and wine pairing as being very scholastic: I still use, after years since my diploma, the technical sheets provided by AIS Italian Sommelier Association and the method I learnt with them to evaluate with a scientific approach which drink is most suitable for a certain meal or vice versa.
If you had to pick one red and one white wine as your personal best, which wines would they be?
In the choice of my favourite wine I have to go back to the place where I was born. At least with the white wine, for which I enjoy a chilled glass of Pigato, a local grape variety from the Western Riviera of Liguria. For the red wine I need to cross the Alps and go to France, where I would never refuse a Pinot Noir from the Gevrey-Chambertin area.
What's the best part of your job?
The best part of my job as a Sommelier is to meet new people all the time, who are passionate about their job, being wine producers, colleagues or experts. I like to hear their experiences, to challenge my beliefs, to exchange our opinions.
If I can add a note, it is extremely gratifying to see Front of house colleagues approaching the world of drinks because you transmit the same passion to them.
What are 5 challenges you normally face in your job and how do you tackle these?
The wine is out of stock: it may happen during a busy service that tables ask for more than one bottle, and the same label is demanded by other customers until it runs out in a couple of hours. Having a wine list with 2-3 similar options helps to avoid this issue, or at least not to force the customer to go out of budget.
"I came here one year ago and I was recommended an extraordinary white wine" Is a sentence always gratifying to hear, but most of the time if the customer is not a regular it is difficult to remember each guest's preferences. For this I work with an amazing receptionists team saving on the computer each choice made.
Sometimes customers are not sure of their likings, and a lack of adjectives to describe what they are looking for may be an obstacle. A wide selection by the glass gives me the chance to let them try a range of options and so to refine their choice.
The biggest fear for wine lovers: the bottle is corked. This unfortunately is a challenge that we face for every cork we pull: like Shroedinger's cat, the bottle is both fine and faulty until you open it. There is anyway a way to minimise the risk: wine producers are more and more often adopting new technologies that allow a bottle to be preserved and a wine to age in the most safe way, reducing the chance of bad outcomes, and personally I'm not against these seals.
Any favorite food and wine pairing suggestions for London drinks enthusiasts?
My favourite pairing so far is a couple of slices of Pata Negra Iberico de Bellota with a glass of rosé Champagne (Egly-Ouriet would be my brand choice).
For the vegetarian readers I can suggest an Italian recipe, Linguine alla Nerano: here we can have a regional pairing, with a local white wine that is tailored for this main course: Greco di Tufo.
Any tips for wine brands trying to grow in on-trade and how they can help sommeliers?
Wine brands can grow with a mutual to-from help relationship with Sommeliers, collaborating with them in the final goal of educating the customer shopping online on their website. I saw many small producers grow by allowing people to visit their vineyards, or creating associations with other producers to bring up the value of a particular land, grape or technique.
Please explain your weekly tasks, going in detail about what all you do.
As a Head Sommelier my main task through the week is with the help of my colleague the Sommelier to advise customers on the front of house, taking care of the service. Every customer is different, with different habits: certain guests ask to have a full glass every time on the table, some only a tiny bit to keep it chilled into the ice bucket.
During the week, as back of house work, I split my days in order to place one/two orders a week to each supplier, I meet their sales representative and take care of the cellar and the wine list.
What's your personal career goal? And how are you investing or planning to get there?
I consider myself quite young, and here in London I see endless opportunities, though a personal goal I set for myself will be to work independently. My brother and I are developing a small project that I hope will become a reality in a few years. So now I'm waiting for him to complete his studies. In the meantime, here I have many possibilities of upgrading my skills and my knowledge every day, and I'm investing a lot of effort and time on my personal growth.
Give us one good story that you remember of a customer and you.
Though I have plenty of good stories that have happened on the floors of restaurants to tell, about one year ago, at the end of August, an American customer dropped by to have dinner with his friends and asked me for suggestions and details about our wine lists. I go on with descriptions, differences, characteristics of some of the labels he was interested in until he asks me to choose a wine and a 2 courses menu for the table.
He told me he never had the chance to learn about wines, so after that dinner he promised to come back, and gladly he became a regular customer of ours, with a particular request: every time he asks me, or my colleague when I'm off, to first choose for him the bottle, and then a menu to go paired with.