2023 Registration
London,uk
March 20 & 21
Closed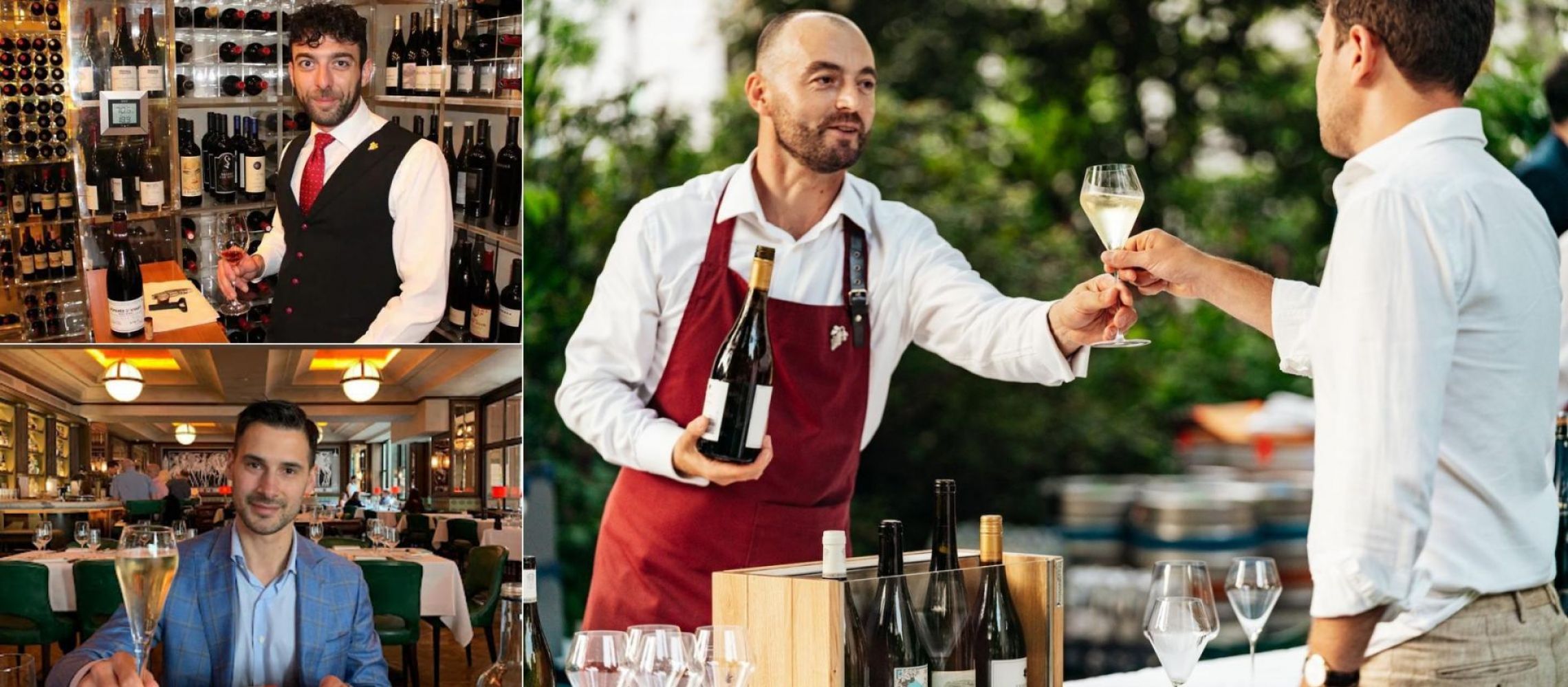 Tips by London's 10 most renowned sommeliers on enhancing guests experience
From welcoming the guests with a smile to choosing the best food and wine pairing, sommeliers are the experts you can rely on.
Creating an unforgettable moment is the most important motto of sommeliers. Different factors like blind tasting, service temperatures depending on the grape variety and style of wine, food and wine pairing, etc. play a very important role in order to create a special experience. Serving wines out of the list to guests who are keen on wine and fine drinking shows the interest and thoughtfulness of sommeliers.
Let's dive deep into what these top 10 sommeliers do to make your experience extraordinary!
Elton Muço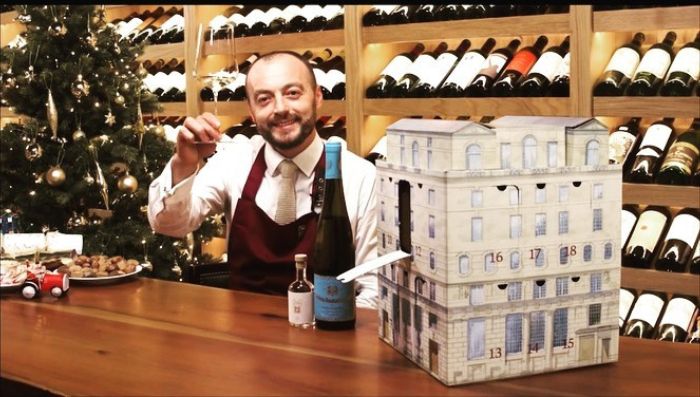 Image: Elton Muço, Sommelier at 67 Pall Mall
To enhance the guest experience is to focus on the things that guests secretly crave. Starting from a warm welcome like "Good evening Mr. Starr. Glad to see you again. May I lead you the way to your favorite table?"
A good memory always helps to follow up by recommending his/her favorite wine style. A special occasion is another way to organize a nice surprise like a note written already on the table on their arrival or a glass of champagne on the house.
Alberto Gherardi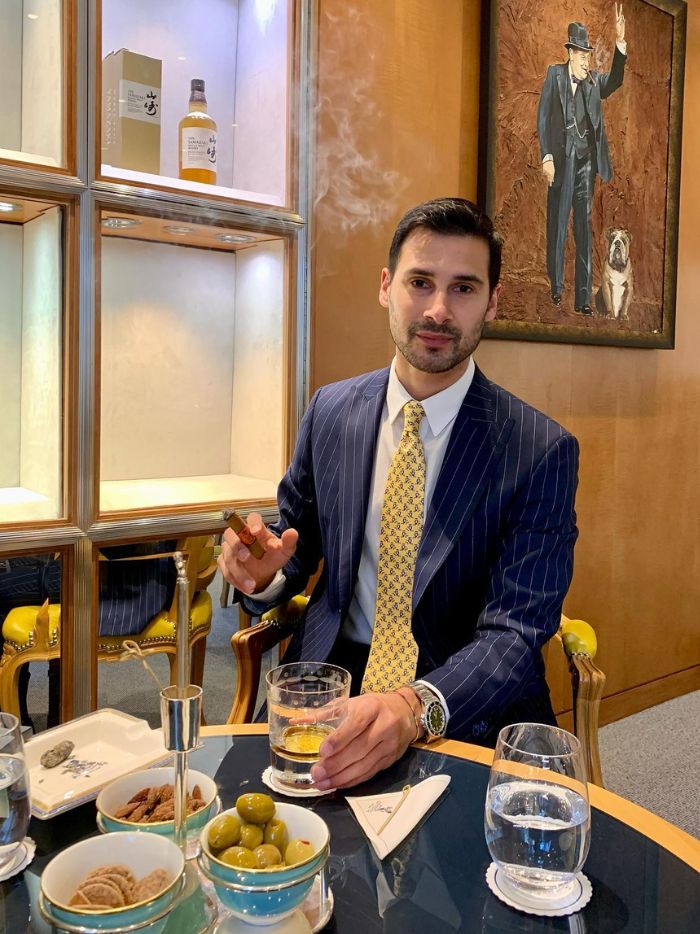 Image: Alberto Gherardi, Sommelier at Four Seasons Hotels and Resorts
An important thing that I usually do to create unforgettable moments in the club is to prove to them how the service temperature can hugely change the way we assess the wine.
I always recommend different service temperatures depending on the grape variety and style of wine. I recently decanted part of a Beaujolais bottle, Clos de la Roilette 2020, in a Zalto carafe just to put it on the ice bucket for a few minutes and prove how the tasting experience could massively change. So many are still skeptical of drinking slightly chilled red wines, unaware of all the aromas/ flavors they might be missing due to this odd decision.
[[relatedPurchasesItems-38]]
As a matter of fact, the guests ended up loving the chilled Fleurie much more, pointing out how the distinctive floral nuances as well as the subtle tannins were emphasized at a lower temperature.
The same principle applies to complex white wines. I'd never recommend drinking a barrel-fermented Viura too cold, as we might risk "constraining" the wine from showing the oxidative layers of dried mushroom, toasted almond, and honey. Having said this, ultimately it is down to the consumer to decide how to enjoy their wine. We are only here to dispose of our knowledge to enhance their experience.
Lukas Merta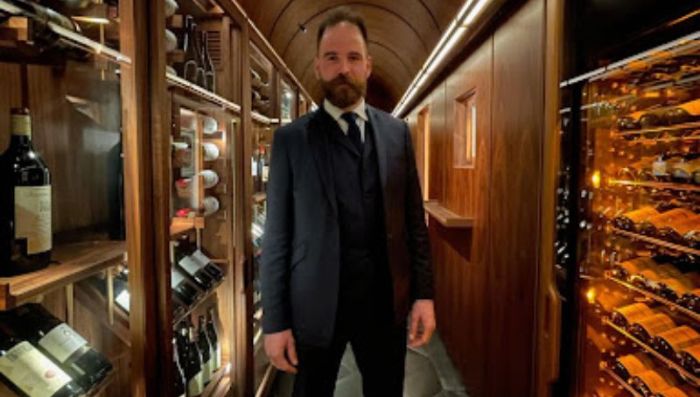 Image: Lukas Merta, Head Sommelier at The Carlton Tower Jumeirah
Organizing side-by-side comparisons of wines during the dinner.
Blind tasting is organised for guests that are part of the program or are interested to go through this experience (a lot of people are).
Sommelier is a great person to find out about important occasions/celebrations (if not mentioned on reservation sheets) and react in the way of organising little surprises as we usually talk to the guest quite a lot.
Giving recommendations to places that our guests are about to visit.
Noticing little preferences or habits from the side of the guest (left-handed) and sharing information with the team.
Philipp Reinstaller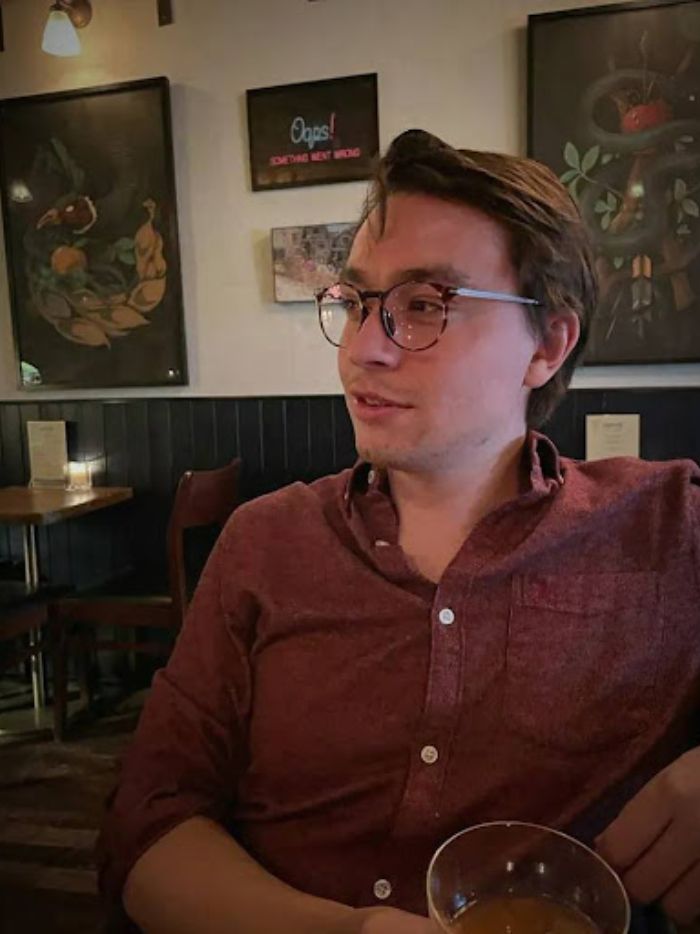 Image: Philipp Reinstaller, Head Sommelier at Trivet Restaurant
I think especially in the beginning it's important to understand what the guest wants and likes. As a Sommelier, we should always try to find the right wine/beverage for the right moment. Listening to the guest is essential. Understanding which type of service the guest wants, being entertained or rather having a night out for themselves. Adapting to this can enhance the experience a lot.
As well as remembering preferences, water, wines, and which glasses the guest likes.
Picking up on small things and being attentive. For example, if the guest is having his wine glass on the left side all the time, set it up on the same side the next time.
Overhearing a happy birthday and surprising the guest with a happy birthday card at the end of the meal. All these little things can make a meal out very special if we pay attention to details and are willing to go the extra step.
Lewis Allport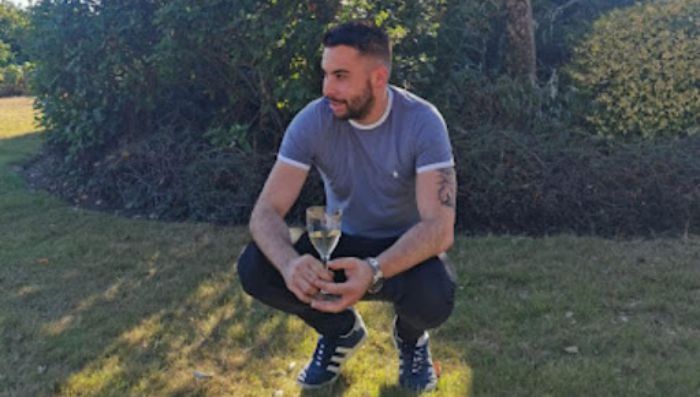 Image: Lewis Allport, Food and Beverage Manager at Dolan Hotels
First and foremost ensure the groundwork is done long before arrival for example lighting, is it bright enough? is the dining room too bright? the genre and volume of music, the cleanliness, and the overall feel of the dining room. It's also important to greet your guests appropriately, first impressions count, and warmth and eye contact are very important traits although it is important to maintain professionalism i.e don't become overly familiar and save your terms of endearment for your significant other friends, etc. I think it's important to make sure you are prompt in making your guests comfortable also i.e arranging for an arrival drink, this can set the tone for the evening. I think it's important to be able to read your guests and the occasion for example are your guests visiting for business? Is it a romantic evening? These factors are important so that you can tailor the experience, different levels of discretion may be needed, for example, it's important to know when to start a conversation but it's even more important to know when to end one.
Anastasios Karakasis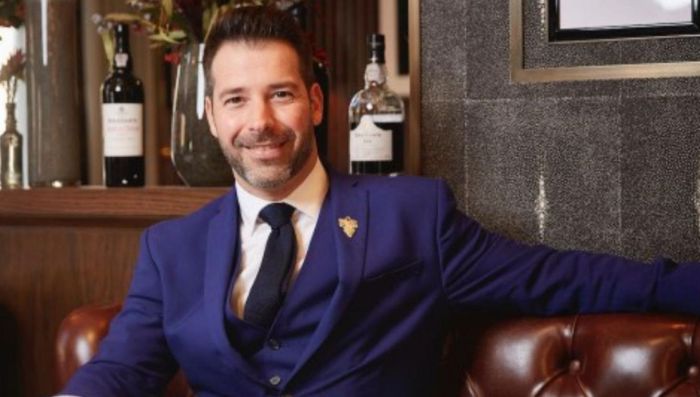 Image: Anastasios Karakasis, Head of Wine at Bacchanalia
Welcome our guests with a smile and make them feel comfortable. Having as much information as we have for the guests and calling them by their names.
Keeping a history for our repeating guests. Calling with their names and showing that we remember them and their preferences.
Giving the best service and unforgettable experience. Doing our best to cover all the needs of our guests and be on top of every question they have.
Food and wine pairing. Choosing the best pairings and explaining why this pairing and giving all the information about food and wine.
Always after every course ask for feedback. If it was something they didn't like we'll try to give them another course that they will enjoy.
Pietro Gabriele Zona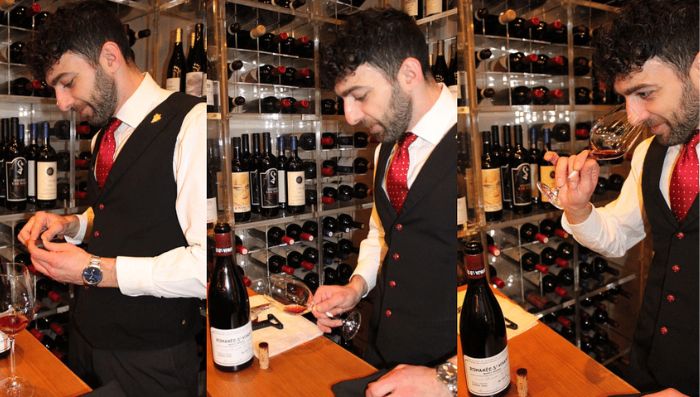 Image: Pietro Gabriele Zona, Sommelier at Mandarin Oriental Hotel Group
It might sound natural but I find it relevant to mention it anyway: you need to double-check the pairings and the bottles you suggest. A professional can be sure about the pairing they recommended endless times but having the question asked, during the specific course, will make our guests feel considered not only when it's time to sell them something but in general and might even reveal areas where the experience can improve without being too late and maybe converting a good in a fantastic night.
Something else that I personally like to do is a nice comment or compliment as soon as I receive my guests, I found that it works with me when the roles are switched and therefore I made it one of my little tricks. It pleases when it's something spontaneous or anyway, doesn't reveal too much thinking behind it, otherwise, it becomes weird and nosy, but if made properly can get people nicer and friendlier even before they reach their table.
For people that are really keen on wine and fine drinking something nice can be serving wines out of the list, just arrived and not yet added, or removed when one or two bottles were left so de facto is still available for someone. Having offered something exclusively after a nice chat with the sommelier, and realizing that both of the parts are well prepared and on the same page, will leave a positive mark on the guest's consideration of the night.
Finally showing interest and thoughtfulness towards their experience it's always a plus, not only regarding wine and food but trying to build a deeper connection. If they are celebrating an anniversary or a birthday, a promotion or a catch-up after a long time, they want to talk about it and give relevance to the occasion, having a brief chat about it with your guests will please them and will reassure them that we realize how important their event is and how we are responsible for the good outcome of it.
Angelo Lorea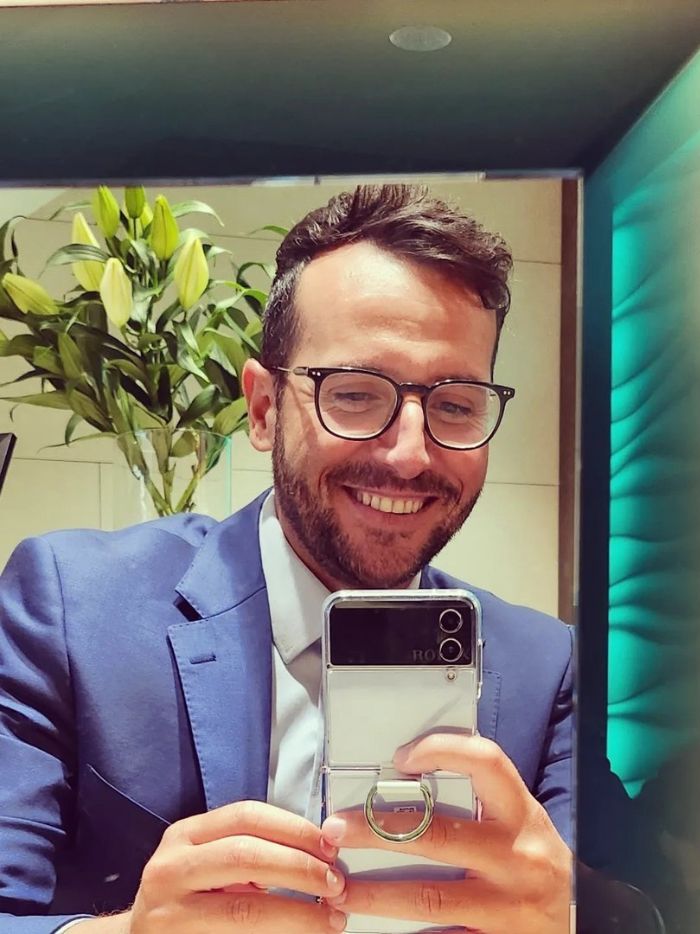 Image: Angelo Lorea, Wine Director at Enhanced Hospitality
Our Job is to customise the experience taking into consideration the guest's personality.
Reward repeat guests with a complimentary glass of bubbles. Make them feel special by remembering their name, what they like to drink, their food intolerances, and their favourite table.
Be open to listening about their bad/good day, showing empathy and interest.
Ability to recover from a mistake transforming the experience to a memorable one
Identify areas where improvements can be made.
Make sure you check if guest needs have been met throughout the dining experience.
Be proactive in your service and be ready to find solutions.
Carolina W Seibel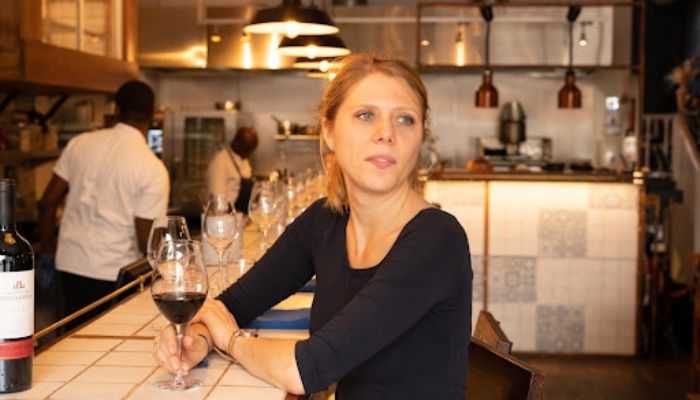 Image: Carolina Seibel, Head Sommelier at Scully Restaurant
Check Backs are easy and make sure you are looking out for the guest's best experience. This might sound backwards, but try to have fun. Guests can feed off negative energy and whatever is happening within the team or on the sideline should not affect the guests. Sometimes it is enough for them to see people being happy at work. I tend to dance a lot during service. It usually makes someone smile.
Making the members of staff person has in my experience given guests a little extra. If it is an open kitchen I like to mention particular chefs or point out FOH who also love the wine the guests have chosen.
Giordano Ghiraldotti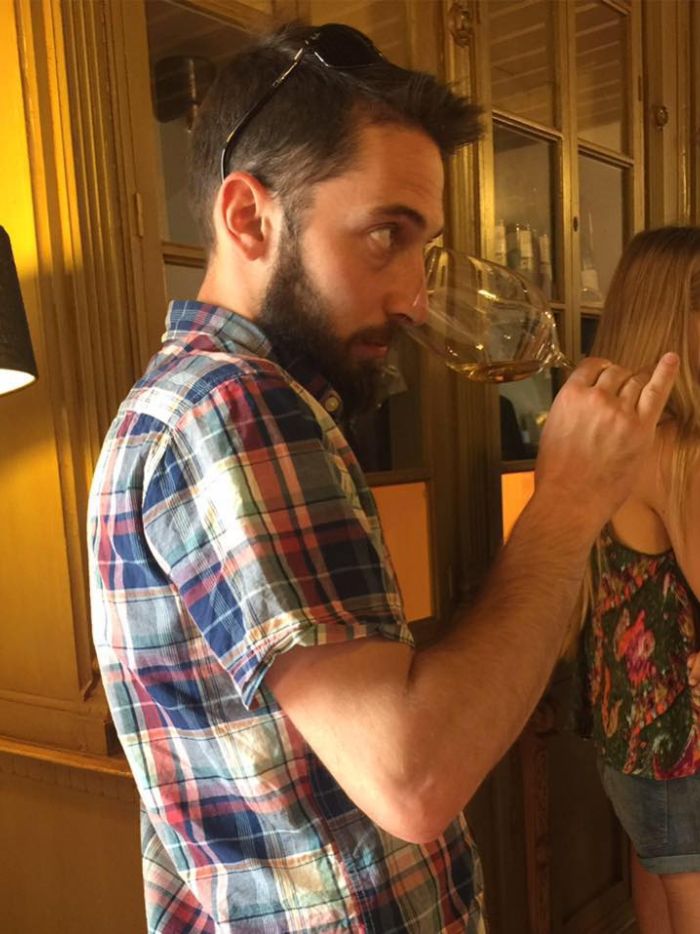 Image: Giordano Ghiraldotti, Assistant Restaurant Manager and Head Sommelier at FOLIE - London
Given the right circumstances, being a customer's best friend, (customer) is coming to your home to spend money and you have to make them feel special from the second they walk in. Anticipate their needs and make suggestions that reflect the restaurant's identity in order to wow them. Also, I like to have some "special" wines on the list to sell by voice, this makes the customer feel exclusive and important. If there is a log on the customer profile I read it carefully there might be information on his/her preferences and it's always surprising when you suggest their favourite drink/dish.
Written by Puja Behera, Beverage Trade Network.