How To Successfully Export Wine and Increase Sales In India
27/09/2021
If you're a wine producer thinking of exporting wines to India, here's our advice: Go for it!
With a population of 1.3 billion (700 million above the legal drinking age) and a growing economy, India has the potential to be a haven for wine import.
The Indian consumer palate has evolved significantly from a decade ago. Rapidly changing demographics, increasing access to overseas education, growth in foreign tourism and widening exposure to new cultures have brought upon a very positive impact on the consumption of wine. Even with higher-than-average tariffs.
Many international producers have identified this potential, and there is a growing interest in exporting and establishing brands in India. However, like every young market, there are a few points to consider. Here are our recommendations to make sure you export successfully and increase sales exponentially in the long run.
Work with an importer that has the same goals for the brand as you do. Finding an importer is not difficult, but finding the right importer is. Participating in local trade shows, wine fairs or reaching out to importers on social media is a great way to get noticed. In India, importers work exclusively, and only the extremely premium brands benefit from more than one importer. Thus, it is imperative that you find a committed importer for your brand.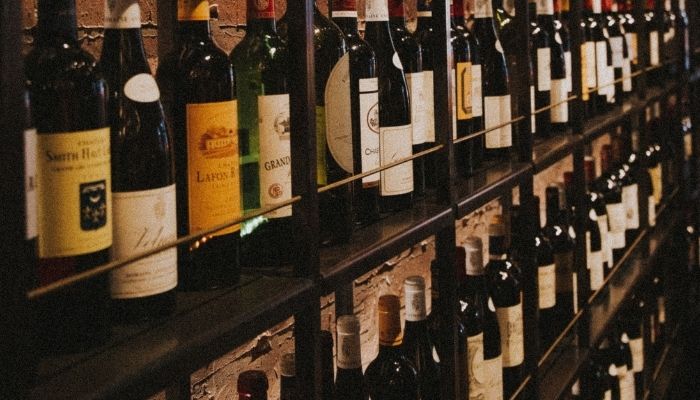 Wine imports grew 14% from last year
The five largest importers account for around 60% to 70% of imports, with the balance of active importers, perhaps 30 firms, each handling fewer than 10,000 cases per year. Therefore, a research about the importers in India is highly recommended. Each importer has specializations – such as on the basis of region, price, on trade and off trade – so it's important to review their portfolio to see where your brands fit in and avoid potential conflicts of interest with other companies or countries.
Identify a distributor with a well-established network. India is a large and diverse country with varying state policies. Brands need to be registered separately in each state; however, wine is consumed mainly in urban cities: Mumbai (32%), Delhi (25%), Bangalore (20%), Pune (5%) and Hyderabad (3%).
Most large importers are also experienced distributors and have an established distribution network. Smaller importers tie up with distribution companies to distribute brands in multiple states. As an exporter, it's important to work alongside the importer to identify a distributor with an established marketing network among the hotels/restaurants and retailers in various states.
Establish relationships with local sommeliers. We've all heard that stories sell wine, but if there's anything more important, it's relationships. As Indian cities attract greater numbers of increasingly sophisticated residents, exclusive wine bars and fine dining restaurants have emerged while the number of higher-quality hotels have increased. Sommeliers are spearheading the wine movement across the country.
They have the ability to make a brand, from listing in wine lists and adding it in wine by glass to selling volumes in banquets and recommending it to guests and other sommeliers. Forging a relationship with a sommelier can reap outstanding long-term benefits. How can you do that? Sommeliers are passionate people who only want to taste more wine. Ask your importer to invite them to events, send across a case of a new vintage, new style for them to try out, do regular tasting and trainings with their staff, and most importantly, give them openers or coravins. They'll love you for that.
Extend support. Establishing a brand can be a long and strenuous process. For long-term growth, it is essential to invest in your relationship with an importer/distributor/client. Unlike other international markets where involvement can be limited, to ensure success and an increase in wine sales it is necessary to be involved and extend support in a growing and learning wine market such as India.
Since advertisements of alcohol drinks are banned in the country, periodic visits, trainings, sponsoring events, promotional materials, samples and effective pricing are great ways to build a brand and spread awareness. Social media is an effective platform to tap into. Creating relevant and engaging content and collaborating with local influencers to spread awareness of your brand can also boost sales rapidly.
Written by Prithvi Nagpal (Wine Consultant | Founder & Curator at MezzeVitis)