Early Deadline
December 20, 2023
Enter Now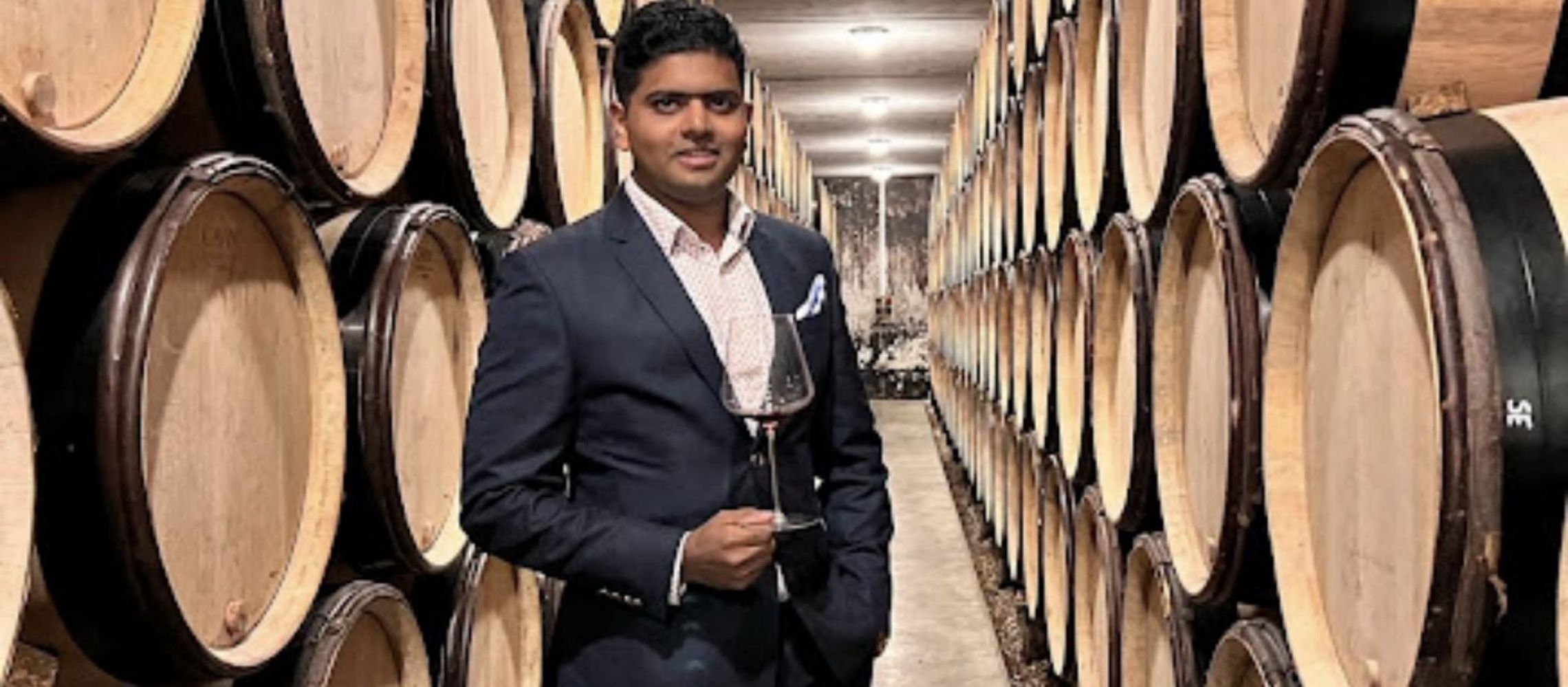 Joyson Jose from Four Seasons, London On Sommelier Role
"The passion and dedication for the people who work in making wine got me inspired to become a sommelier",  Joyson Jose from Four Seasons Hotel London at Park Lane
Your current place of work.
Four Seasons Hotel London at Park Lane.
Tell us about yourself.
I love to see the world through the eyes of wine. Almost all my journeys have been to different wine-growing regions and all have brought a different aspect and way to my life. It was been a journey that started 12 years ago and I still love going out seeing new places meeting new people and of course trying the different varieties and styles of wine.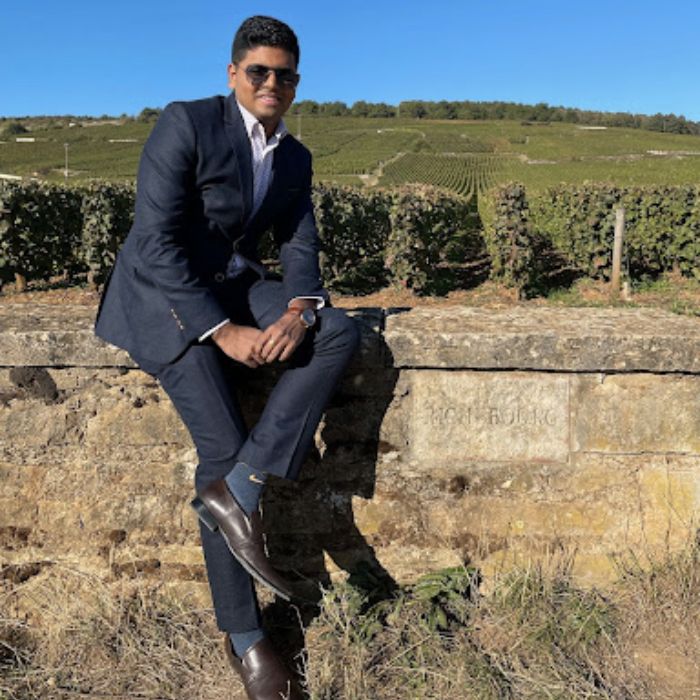 Image: Joyson Jose
Why did you want to become a sommelier?
The passion and dedication of the people who work in wine made me get on an in-depth learning journey
What do I look for in a new brand before taking it to my restaurant?
Any new wine that comes to the restaurant needs to fit the style of the restaurant and also needs to match the restaurant's philosophy.
What sources do you follow to stay on top of industry trends and new launches worldwide?
All the top wine magazines and also I am part of a closed group which is an active group of wine members that share the nitty-gritty in all things wine.
Questions you would ask a customer who doesn't know anything about wine?
It's important to first understand what the customer is looking for, and also to get to know his taste, questions like, What do you usually drink? Have you had any favourite wine lately? Helps.
What are some of the most important skills for a sommelier?
The sommelier must be able to understand the customer and he/ she should be able to give the guest a unique and memorable dinner experience with the power of a good wine.
How I would train my new staff member in their first 7 days of them joining.
Getting the team member to observe for a few days is imperative. He or she needs to get comfortable with the style of work we carry and then mould to get acquainted with the surroundings and team. The technical part comes later.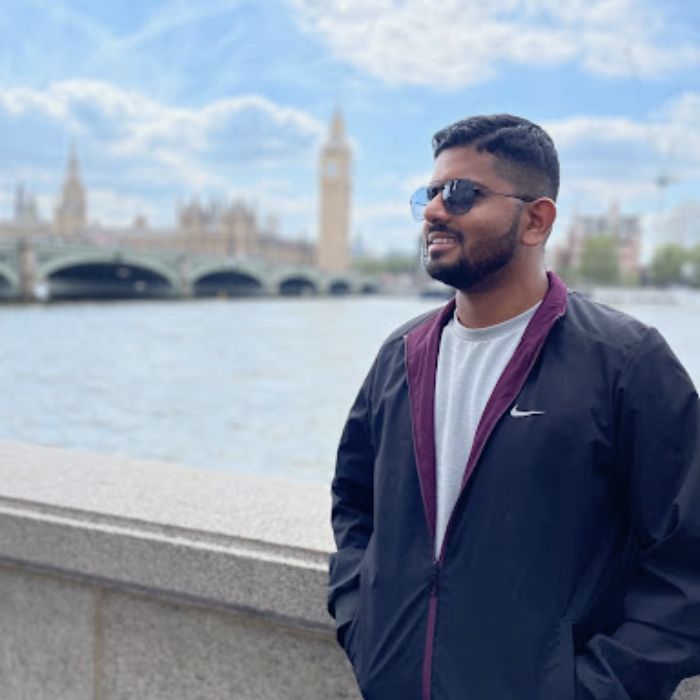 Image: Joyson Jose
What methods do you use to grow wine sales? Please explain with examples.
Cross-selling and upselling are the major methods to grow wine sales. For example, for a guest who is having dinner with a bottle of white wine and is having steak for red, it is a perfect opportunity to sell him a glass of bold red to pair with his meat, this helps in more ways than others, the guest is getting a full experience and you have made a sale on a glass of wine.
What methods do you use to grow profits?
Selective list and also a core philosophy. We also try to get the wine from the source in order to reduce the price of the wine and then to have a proper margin to make profits.
How do you self-learn and improve your skills?
I usually read books and also follow the wine magazines like wine spectator and Decanter and read stories about people on wine.
What's the best part of your job?
Currently, it's about managing people and how to get the task done in the most efficient way. Handing a diverse team of people and also a team which is highly motivated by the things we do is the best part.
How do you elevate the guest experience? Please give 4-5 examples and insights here.
A guest experience can be elevated in several ways. 1. Intuitive service: A staff can elevate the guest experience if he/she has heard any particular detail of the guest while attending the table. For example, the guest mentioned to the other partner that the day was hot for her, and intuitively service will be to bring a cold towel which will put the guest at ease and elevate his/ her dining experience. Another example will be to know exactly what he orders if he is a repeat client which will elevate his experience of not needing to ask anything for his service, service just flows.
[[relatedPurchasesItems-51]]
An unforgettable wine experience for you - tell us the whole story!
I experienced an amazing time when I was in Germany in the village of Mosel with winemaker Nik Weis from St. urbans hof. We were having a dinner in his backyard where an old well was converted to a barbecue with the heat source being the old and dry uprooted wine wood. The best part of the dinner was that it was an experience which I will never forget. The father of the winemaker decided to open vintages of each and everyone sitting and having dinner on the table with each course. We were a total of 14 people on the table and provided me being the youngest my vintage was opened first. And at the last course, we were about to experience an elixir that only a few could now savour. The father of the winemaker opened his vintage 1931 Trokenbeerenauslese. A wine that was served in a teaspoon as the liquid was lush and viscous and syrupy. A wine I thought should be dead by now had the most amazing punch to it. It was over 75 years old and still packed the acidity to balance the nectar sweetness of the wine. It was the epiphany wine for me.
What are the biggest faux pas that customers tend to make when ordering and drinking wine?
In my opinion, taking a decent wine and adding ice or other additives to make the wine taste better.
Your favourite restaurant in London right now?
Pavyllon by Chef Yannic Alleno.
Any favourite food and wine pairing suggestions for London drinks enthusiasts?
A restaurant to check out " hedonism wines".
Your favourite book?
The Psychology of Money by Morgan Housel.
Name your favorite sommelier in the UK you like
Ronan Syburn - He is my wine mentor.
What's your personal career goal? And how are you investing or planning to get there?
To become a director of food and beverage in a reputable organisation. Experiencing the departments and understanding the concepts and trends to take me to my goals.
Give us one good story that you remember of a customer and you.
The time when I used to work in the Maldives I used to have many guests who have deep personal connections, but one time there was this guest who gifted me a bottle of vintage 2000 Giuseppe Quintarelli Amarone della Valpolicella Classico for the shear Love and time that we spend talking about wines.
Header Image: Joyson Jose