Early Deadline
December 20, 2023
Enter Now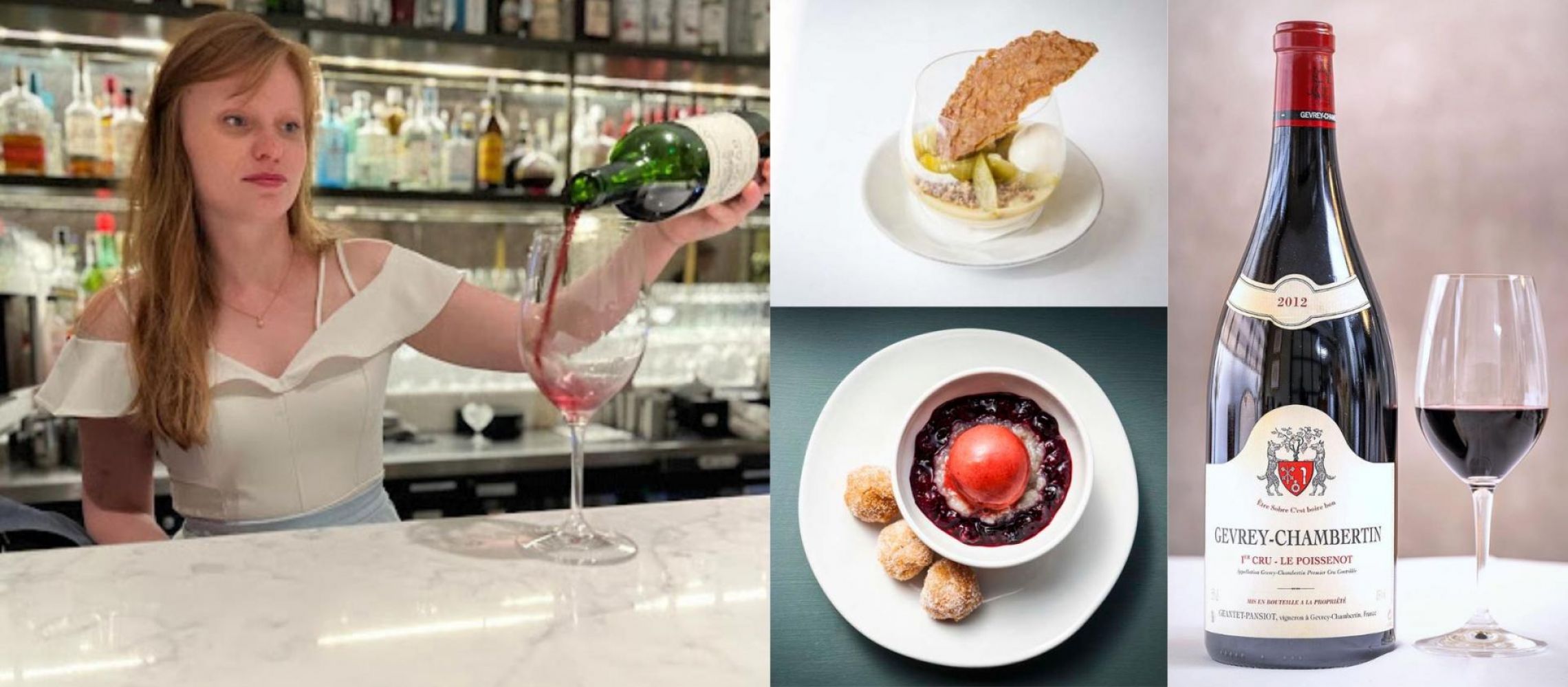 Communication with your guests is most valuable tool, Emma Findlayson, Head Sommelier at Kitchen W8
It is so important to ask questions to understand where the guest is coming from and what they actually mean in your language.
Tell us about yourself
I am the Head Sommelier at Kitchen W8, a small intimate restaurant where you cannot just be your role. I enjoy multitasking of it and supporting the team whether it be through bar work, commis watering, or running a section. It is a place run by being close and supportive of one another, always asking how can I help, which is such a wonderful thing and makes every day easy and a pleasure to be here.
In my day-to-day life, I love going out and enjoying what London has to offer: be it going to new restaurants or well-established restaurants, wine-tasting events in or off-trade, the theatre, and museums. I mainly explore it with friends, but sometimes being alone to do so makes you date yourself, which is great for self-care so I try to do something alone, for myself, once a month.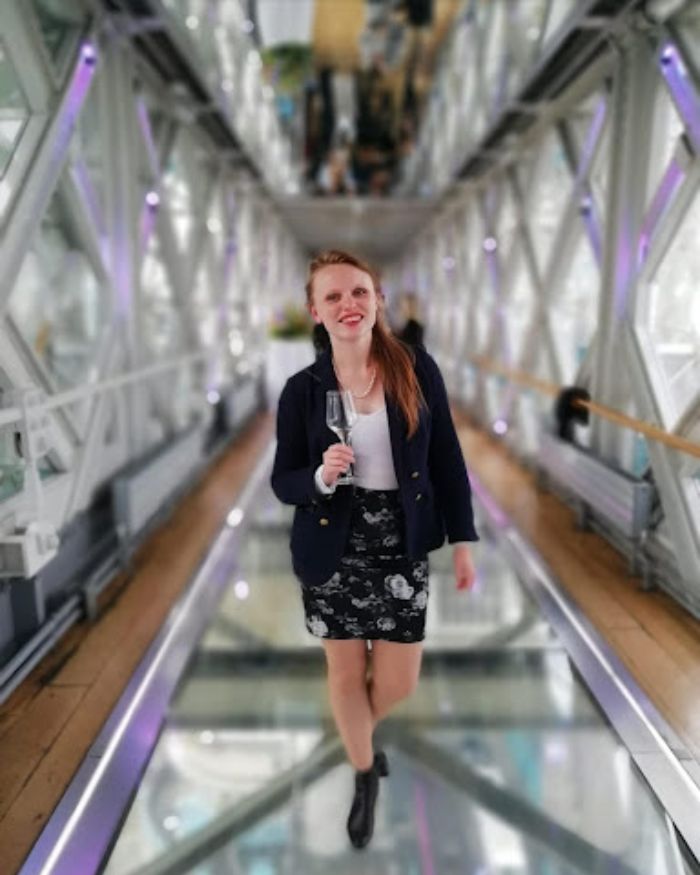 Image: Emma Findlayson
Why did you want to become a sommelier?
Between my second and third years of university, I went out to North Carolina, USA for a year. I was studying hospitality anyway so was working in a Relais and Chateaux property, as a waitress, working hard for those much-loved tips.
The Head Sommelier, Philippe, was very much old school French gentleman in his 60s. It was a big learning curve, I did not like wine when I arrived, I was a rum and coke girl. So, when having to take orders from this wine list that was as big as a book, it was pretty daunting with no backup of information sitting around for us to read.
Philippe eventually got annoyed that none of us knew anything about wine, between young interns and the locals who weren't educated in wine, he sat us all down for a series of tastings. I had no idea what was going on half the time, it was so beyond me but eventually, it all came into context. He put two glasses of Chardonnay in front of us, I do not even remember what they were, but after tasting two wines that came from the same grape and tasted so wildly different. That was the moment when I changed what I wanted to do: I now wanted to work in wine.
I found the transition from working as a waitress to a sommelier hard but eventually moved over so that I still work in the buzz of a restaurant and be part of a team that makes someone's evening truly special.
What do I look for in a new brand before taking it to my restaurant?
I look for quality first and foremost, while I love all the information behind it (organic, sustainable, family-run, etc), my guests need to enjoy the wine for what it is: a drink.
Additionally, I work in a small team where I cannot train everyone on every wine we stock. So I cannot have any surprises, as I want my colleagues to be able to sell each of them with confidence with the knowledge that they do have and for the guest to also have the confidence that the wine they pick, they know enough about to have a reasonable expectation.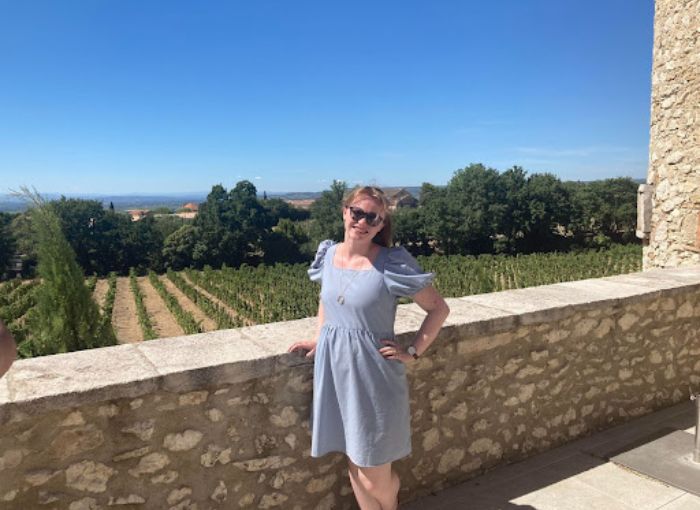 Image: Emma Findlayson
What sources do you follow to stay on top of industry trends and new launches worldwide?
LinkedIn, Decanter, WSET, Wine Folly, Instagram, and networking within London (Queena Wong runs a Women in Wine group which is superb)
Questions you would ask a customer who doesn't know anything about wine?
I go back to something that is tangible for them: what do you buy when you go to the supermarket and then figure out what they enjoy about that wine.
What are some of the most important skills for a sommelier?
No matter how much I know about wine, communication with the guest is the most valuable tool any sommelier can have. Every guest has a different knowledge level and has a different way to speak about tannins, acidity, flavours, and body. Hence why it is so important to ask questions to understand where the guest is coming from and what they actually mean in your language.
How I would train my new staff member in their first 7 days of them joining.
The 7 first days are so overwhelming, there is so much information to teach, and not just about wine. Additionally, post-COVID and BREXIT, a lot of the new staff have very minimal experience in a restaurant. Therefore, most of the training is on the steps of service across all sections of the restaurant. These are the fundamentals in such a small restaurant where no one can do solely one job. The wine can get built on after that, once the new staff member is comfortable in their job and how each section interacts with each other. Then it is the wines by the glass, key sections of the wine list, and then how their interests take them.
What methods do you use to grow wine sales? Please explain with examples.
I have expanded the wine-by-the-glass offering through the use of coravin. While this can be painful during a busy dinner service with dozens of things that need to be done at once, the spending has increased and they have succeeded a great deal.
People are drinking less and people do not have the same tastes as their partners/friends/families. That does not mean they do not want to drink high-quality wine: so we give it to them.
What methods do you use to grow profits?
Training is obviously a big one: learning where you can up sale whether it is a couple of pounds too much more. That can be through knowing about hidden gems, confidence in the wines you know, and understanding what the guest is looking for.
How do you self-learn and improve your skills?
I am currently doing the WSET Diploma so much of my learning is coming from that. For work skills, going around and seeing how other fine-dining restaurants work is a wonderful experience.
What's the best part of your job?
Giving a guest something they would have never normally ordered and them absolutely falling in love with it. The reactions are so heartwarming for me.
How do you elevate the guest experience? Please give 4-5 examples and insights here.
1) Personal touches: handwritten cards for celebrations
2) Remembering past interactions whether that will be through emails or social media
3) Noting what they have had enjoyed if they have been before: past wines and what they thought of them to talk about what new wine they could enjoy this time
4) Personal tastings/openings of wines they might enjoy just for them or getting in a specific wine for them
Your favourite TV show right now?
I am a sucker for Grey's Anatomy
An unforgettable wine experience for you - tell us the whole story!
The one which made me fall in love with wine for the first time, hands down.
What is the biggest faux pas that customers tend to make when ordering and drinking wine?
Not asking questions, yes the wine will be good, but will it be the best wine for you, the best wine to experience with the food? Probably not. Ask us! Make us converse with you and see what your perfect wine is. Be willing to try something new - if you don't like it, then we get to try again.
[[relatedPurchasesItems-38]]
Your favourite restaurant in London right now?
Restaurant Story: an unforgettable gastronomic experience.
Any favourite food and wine pairing suggestions for London drinks enthusiasts?
German Pinot Noir with Halibut
Your favourite book?
The Other Boleyn Girl
Name 3 sommeliers in the UK you like
1) Martyna Pawliczek
2) Jan Konetzki
3) Melania Battiston
What's your personal career goal? And how are you investing or planning to get there?
At the moment, I am only focusing on succeeding in the WSET Diploma. As Head Sommelier, I am very happy in my role but am focusing on my studies to ensure whatever may happen after I finish it, I am best prepared with knowledge.
Give us one good story that you remember of a customer and you.
While unrelated to wine, I helped inspire a couple who had a young daughter (not present) to ensure she travels and experiences the world and all of its opportunities. I was in North Carolina, and an American couple was having their morning coffee and discussing how I ended up in the middle of nowhere. I explained the desire to travel but also work in hospitality and how I could do both as an intern. They were so incredibly thankful to have met me. They came back later to tell me how they looked forward to seeing their daughter growing up knowing such things were possible and how they hoped to inspire her with my views.